BitMart Leaves Users On Read As Victims Of Hack Await Refunds
Right now
•
3 min read
•
Other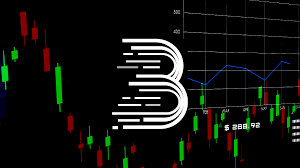 The BitMart hack happened about a month ago and has been one of the prominent exchange hacks that happened last year. In the successful exploit, the attackers were able to make away with about $200 million in crypto that left thousands of users of the crypto exchange without their holdings.
After the attack took place, the crypto exchange, BitMart, had confirmed that it had indeed suffered a hack and would be reimbursing users that were affected by the hack from its own pocket. This had drawn praise from users in the space as the exchange did not leave victims out to dry. However, this is proving to be an empty promise as affected users are yet to hear from the exchange regarding the refunds.
BitMart Victims Cry Out
CNBC recently published a report which featured the victims of the BitMart hack. According to those interviewed, they had not heard anything from the crypto exchange, neither had they received any of their funds back that were stolen in the hack. One user identified as Paul DeLong, a business owner based in Austin, Texas, bemoaned the fact that communication regarding the compensations had ceased completely.
He recalls reaching out to the exchange and only getting an automated response from a bot that said that the crypto exchange BitMart, was "working on it". Even though the exchange had promised these affected users that they would keep in touch, they have not lived up to the promise and users are starting to worry about the state of their funds.
A good number of users lost their funds in the BitMart hack, estimated into the thousands, some losing a small amount, others losing life-changing money. For DeLong, he says that it doesn't matter how much a user lost, he just wants the crypto exchange to communicate and update its affected users on the matter.
SafeMoon Holders Suffer The Most
BitMart's promise to reimburse users affected by the hack had not gone completely empty since the attack took place. Some users had reported receiving reimbursements for tokens like Saitama but those who hold SafeMoon, the token which suffered most from the exploit, are yet to receive any of their tokens back, nor have they heard anything from BitMart.
These users have taken to Twitter to try to get the attention of the crypto exchange by using the hashtag #WenBitMart to make their voices heard. It is important to note that SafeMoon holders are entitled to reflections, which are paid out for holding the tokens in their wallets. However, users who were affected in the BitMart hack are not receiving any reflections, so they are being "doubly burned", CNBC reported.
BitMart has since been slowly reestablishing withdrawals and deposits for the tokens affected in the attack but has posted no updates regarding the compensation of those who lost money in the hack.
Source
Subscribe to get our top stories