The NBA's Andre Iguodala Joins a Growing List of Pro Athletes to Take a Crypto Salary
Right now
•
3 min read
•
Other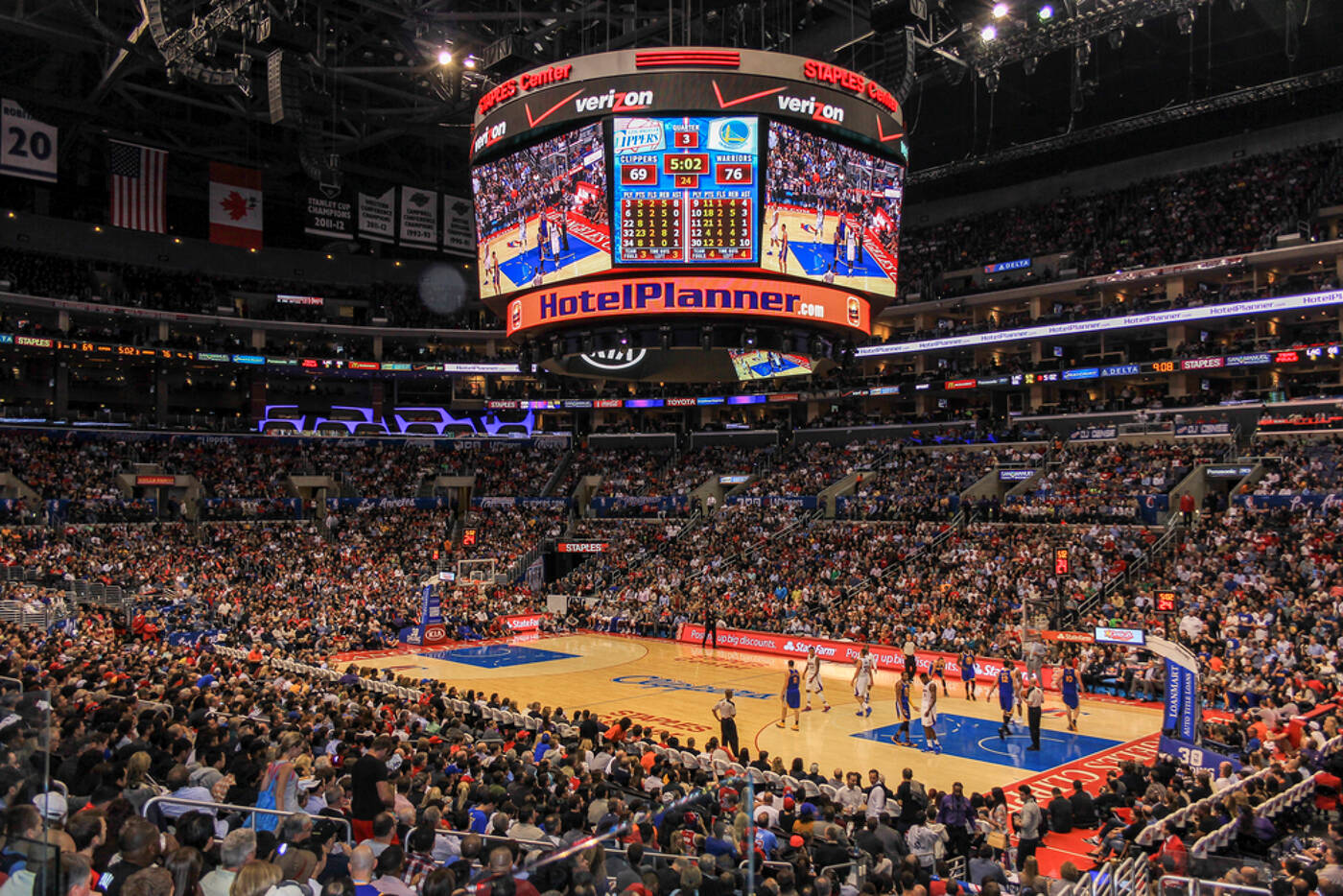 Sports and cryptos have had a growing partnership in recent years. Late last year, news had hit the wires of crypto exchange Crypto.com (CRO) buying Super Bowl LVI airtime. The move was a strategic one as Crypto.com looks to become a top 20 consumer brand within 5-years. Its latest move followed a number of other sports linked strategic sponsorships. In late December, Crypto.com had also announced a sponsorship deal with U.S female soccer team Angel City F.C.
It's therefore not surprising that professional athletes are also exploring the crypto world. Last year, we had reported on top NFL players taking Bitcoin (BTC) as salary or for endorsement payouts. Big names include Tom Brady, who is no stranger to cryptos. The 7-time super Bowl winner and wife Gisele Bundchen took a stake in crypto exchange FTX last year.
The list of high-profile people taking Bitcoin (BTC) as salary is growing, with U.S politicians among the list. Last week, we had reported that New York City Mayor Eric Adams will take his first 3 pay checks in Bitcoin (BTC). Also among the list of politicians are Miami City Major Suarez and Tampa Mayor Jane Castor.
The NBA and Cryptos
For the NBA, however, the relationship with cryptos is a particularly lucrative one. In 2020, the NBA and Dapper Labs launched the NBA NFT market place Top Shot. Here, NBA sports fans can collect or trade NBA NFTs that are video clips of NBA scoring moments.
With the NBA and cryptos already united by way of Top Shot, it was only a matter of time before players followed suit. Late last year, news hit the wires of NBA legend Michael Jordan jumping into blockchain. Michael Jordan and his son Jeffrey Jordan were reportedly launching a platform called HEIR. Other household names in the sport involved in crypto include Stephen Currey, Shaquille O'Neal, and Mark Cuban who reportedly own Bored Ape NFTs.
NBA Champion Andre Iguadola to Take Bitcoin (BTC) Salary
This week, news hit the wires of the NBA's Andre Iguodala joining the list of athletes to take a crypto salary. Via Twitter, the Golden State Warriors three-time NBA champion announced that he would take a portion of annual salary in Bitcoin (BTC).
I'm excited to announce I'm taking part of my salary in BITCOIN w. Cash App! Bitcoin is the future, @klaythompson and I are both believers. To make bitcoin more accessible, we're giving out $1M in bitcoin back to fans today. Drop your $cashtag w. #PaidInBitcoin & follow @CashApp— andre (@andre) January 10, 2022
Iguodala also announced that he will give out $1m in Bitcoin (BTC) back to fans to make Bitcoin (BTC) more accessible.
According to a CNBC report late last year, tv audiences can reach as high as 7 million viewers for a big NBA game. The influence of the NBA and sport in general is therefore unquestionable and can only further promote the adoption of cryptos.
Bitcoin (BTC) Price Action
At the time of writing, Bitcoin (BTC) was up by 0.94% to $42,226. A move back through to $43,000 levels would bring $45,000 levels into play. With central banks in focus today, however, we can expect plenty of resistance at $43,000.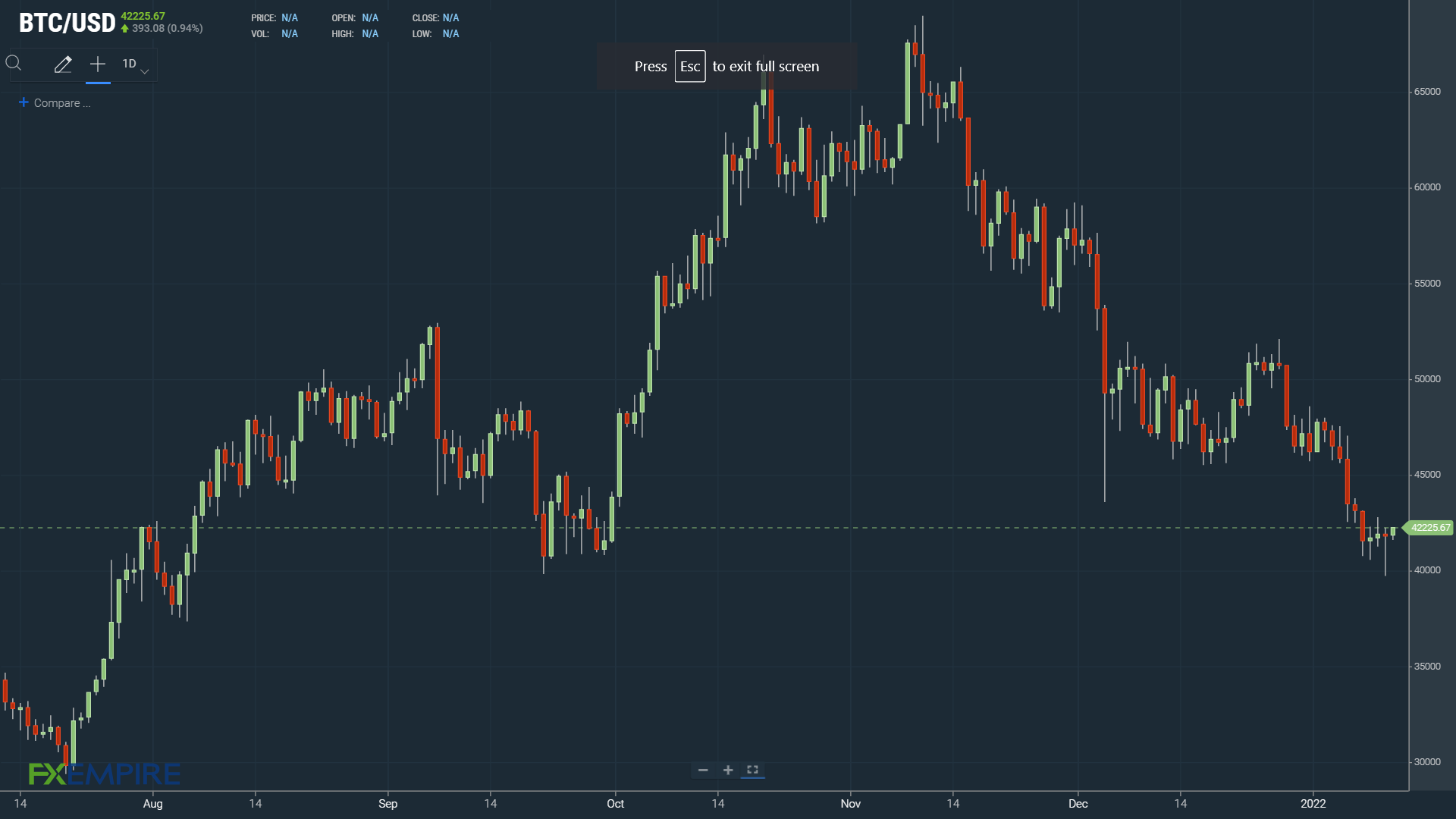 Source
Subscribe to get our top stories