Cosmos Rises 12.5%, Defying Crypto Market Dip
Right now
•
2 min read
•
Analytics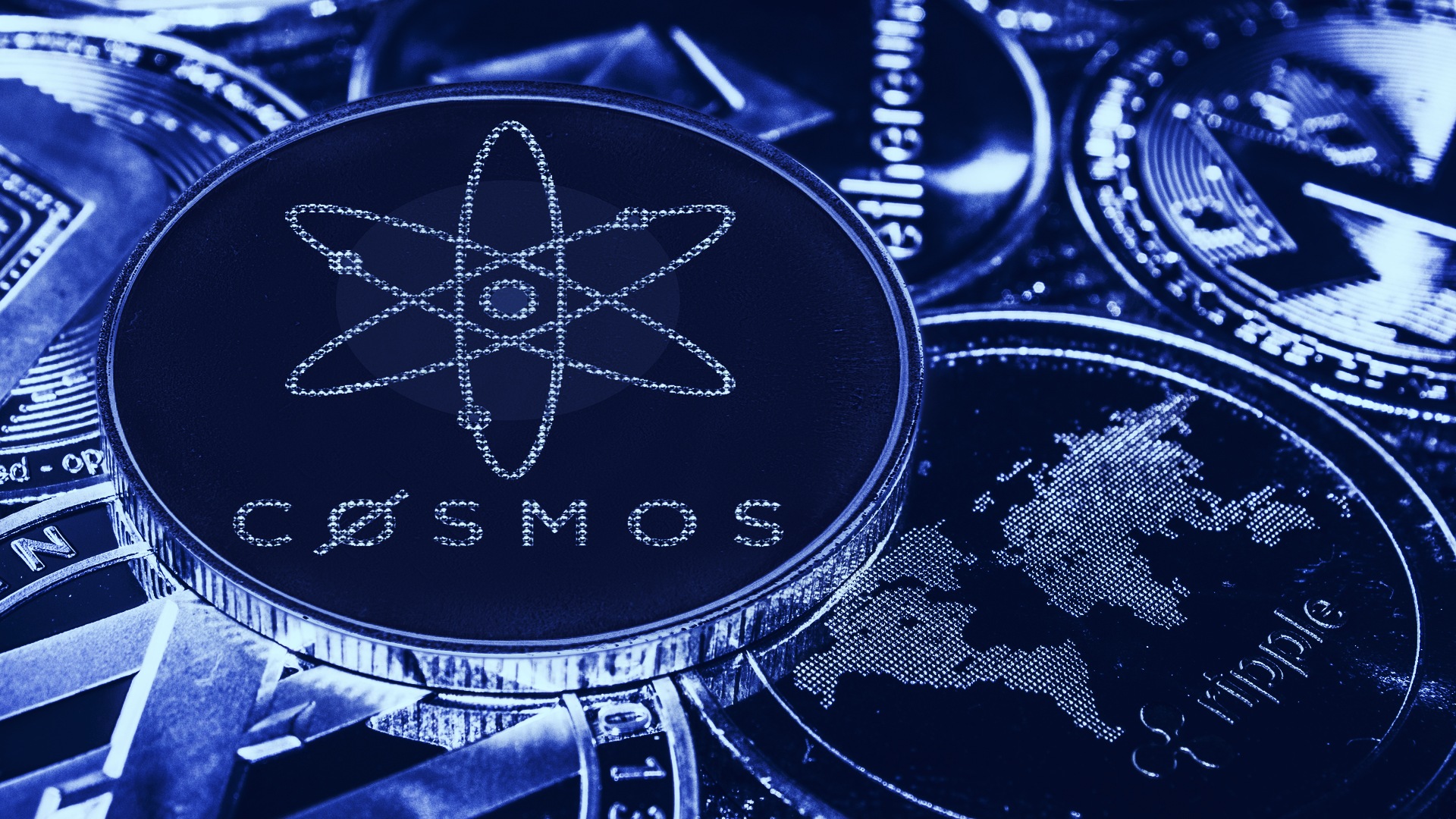 Cosmos (ATOM) and Cosmos-based cryptocurrencies like Osmosis (OSMO) and Akash Network (AKT) are all in the green today, despite the broader crypto market seeing the biggest cryptocurrency fall in price.
According to CoinGecko, ATOM is currently priced at $43.05. In the last 24 hours, it has increased by 12.5%, and in the previous week, ATOM has seen a price hike of 42.2%.
OSMO, a fast-growing decentralized exchange (DEX), is having similar luck. Currently valued at $8.95, the coin has jumped by over 9.8% in the last 24 hours and almost 50% in the last week.
Lastly, AKT—currently valued at $2.82—has seen a near 11.9% increase on the day. The decentralized cloud computing project leads the group regarding weekly gains with a percentage shift of 57%.
Both AKT and OSMO are built using the Cosmos developer kit, a set of tools that let projects build using the underlying blockchain's technology rather than building from scratch.
Cosmos coins buck trend
The fundamental reason behind these price movements may be the simple fact that there is a lot of activity happening on these Cosmos-related projects.
According to DeFi Llama, Osmosis crossed the $1 billion mark in terms of total value this week.

Total value locked (TVL) on Osmosis. Source:
.
As for Akash, it too has experienced a serious uptick in activity. According to Akashlytics, a data metrics platform for the cloud provider, daily AKT spent has surged this week.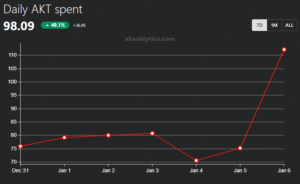 Interestingly, these coins are also defying an otherwise dreadful start to the year for crypto markets.
In the last week, Bitcoin and Ethereum have collectively fallen by 11% and 14% to prices of $41,000 and $3,100, respectively.
Earlier this week, the Federal Reserve indicated that it might accelerate plans to raise interest rates. This, in turn, would make it more difficult to borrow—causing U.S. equities to fall in lockstep with the broader crypto market.
Source
Subscribe to get our top stories