Shiba Inu Launches DAO to Hand Power to the Community
39 min ago
•
3 min read
•
Other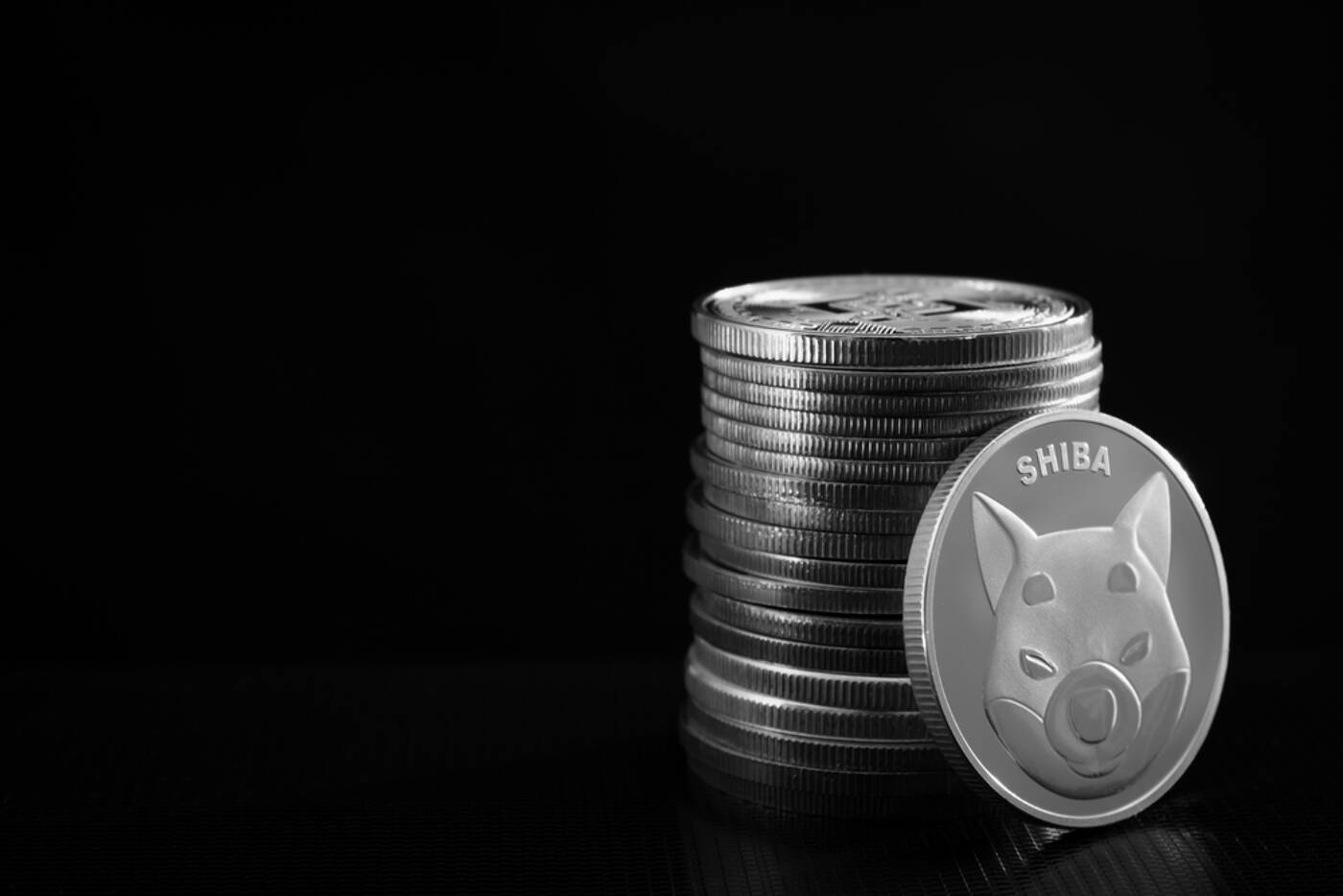 What is Shiba Inu?
Shiba Inu (SHIB) is an Ethereum-based meme coin named after the Japanese Shiba Inu dog. Founders of SHIB launched the meme coin to overthrow Dogecoin (DOGE) and is commonly referred to as the "Dogecoin Killer". Just recently, Shiba Inu was in the news, with investors bullish about the year ahead. The bullish outlook comes as the Shiba Inu's popularity continues to grow. This week, it was reported that the number of Shiba Inu holders surpassed 1.1 million.
Looking more closely at the ecosystem, there are 3 tokens, these being:
SHIB: The primary token of the Shiba Inu ecosystem, with a total supply of 1 quadrillion. Actual SHIB tokens available to users are significantly less, however.
LEASH: The 2nd token in the Shiba Inu ecosystem, with a total supply of just 107,646 tokens.
BONE: The governance token. Enables the ShibArmy to vote on upcoming proposals on the Doggy DAO. There is a total supply of 250,000,000 tokens.
Another component of the Shiba Inu ecosystem is ShibaSwap. ShibaSwap is a DeFi platform. Here, users can provide liquidity (DIG), stake tokens (BURY), and SWAP tokens. Users are rewarded WOOF Returns through Shiba Inu's passive income reward system.
While considered a "Dogecoin Killer", Shiba Inu also has a charitable side to support abandoned Shiba Inu dogs. Shiba Inu uses Amazon Smile to collect and donate a portion of a user's Amazon purchases to the Shiba Inu Rescue Association.
From Meme Coin to DAO
Overnight, Shiba Inu announced that it is launching a DAO. The purpose of the DAO is to reduce accountability, while also removing the ability to control or influence the ecosystem. For the ecosystem, the DOA will hand the power to the Shiba Inu community, achieving greater decentralization.
Named DOGGY DAO, Shiba Inu will phase in the DAO in a step-by-step approach. Phase 1, called DAO 1 (Beta), will transfer power to the community to decide which projects and pairs will be on ShibaSwap. The community will also decide on $BONE reward distribution.
Shiba Inu Price Action
In spite of the rising number of holders and continued increase in SHIB interest, it was a bearish end to 2021 for SHIB.
In October, SHIB had surged by a whopping 831% to an ATH $0.00008833 before hitting reverse. Two consecutive monthly declines saw SHIB fall back to sub-$0.000030 levels before finding support.
SHIB has shown little response to the latest news. At the time of writing, SHIB was up by just 0.57% to $0.0000335.
Following a bearish end to 2021, price predictions are far more bullish for the year ahead, however. Forecasts are for SHIB to hit $0.0001 by January 2023.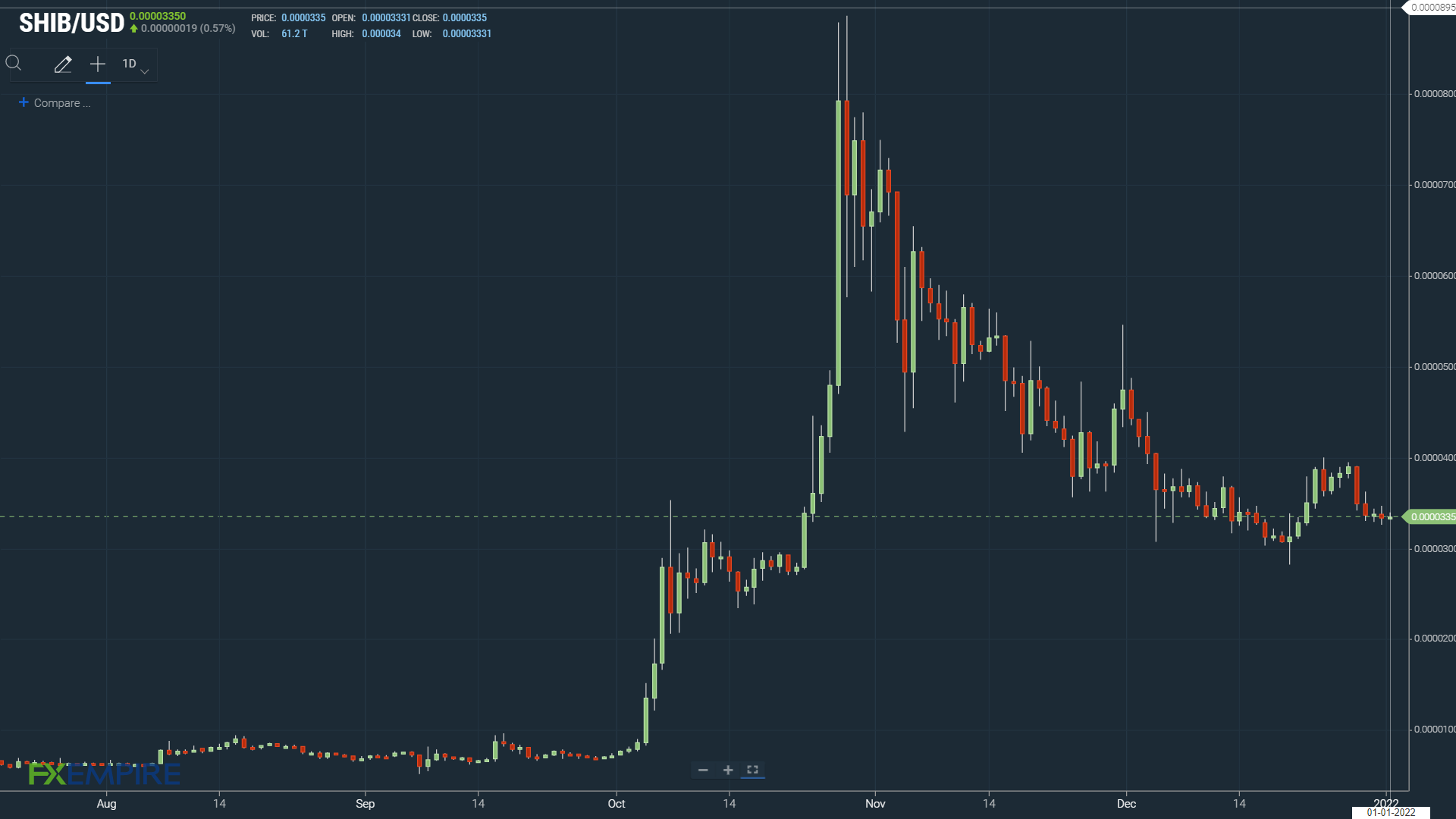 Source
Subscribe to get our top stories