OpenDAO's SOS Token Crashes 64% Since Christmas Day
1 d ago
•
4 min read
•
Analytics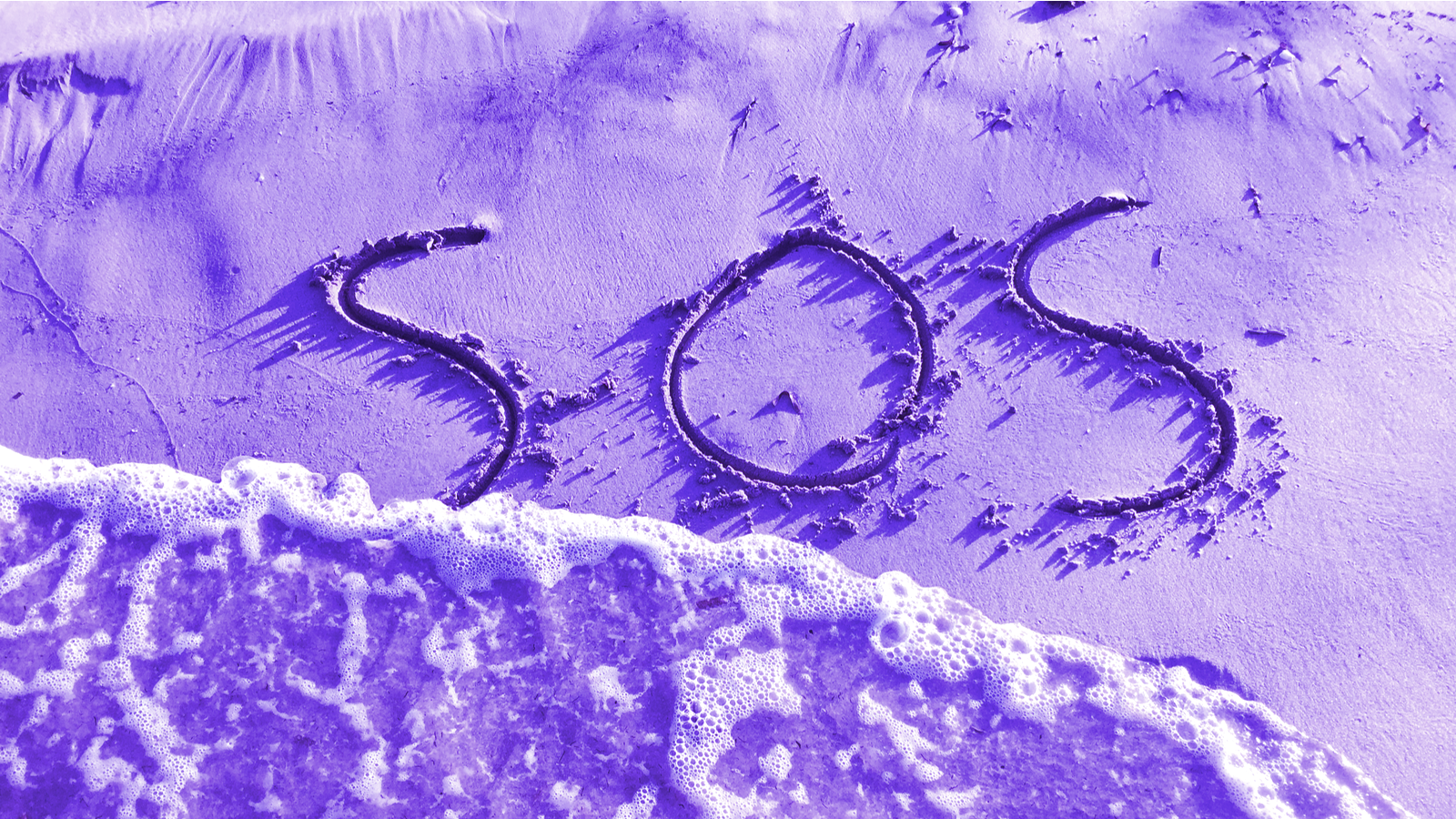 The curious Christmas Eve airdrop of OpenDAO's SOS token has taken a turn for the bearish.
After hitting an all-time high of $0.00001108 (fractions of a penny) one day after the airdrop, the ERC-20 token has tanked 64% since then, according to CoinGecko.
The SOS token was airdropped to any crypto user who had spent money on the current No. 1 NFT marketplace OpenSea. So far, more than 39 trillion tokens have been claimed by users, nearly 80% of the sum earmarked for the airdrop.
The amount of SOS tokens each person earned was based on the amount of money they had spent on OpenSea. So if you just bought a random 8-bit piece of digital art, your payout was small. If, however, you invested in a CryptoPunk, you'd be SOS-rich (at least at its price peak).
These days, the token has tanked despite a string of exchange listings and partnerships along the way. Shortly after getting listed on OKEx, Huobi Global, and Gate, the project inked another partnership with Treasureland, a cross-chain NFT platform. That deal means that NFTs on Treasureland can be purchased using SOS and "50% of the $SOS trading fees will be given to OpenDao for $SOS NFT ecological development," according to marketing materials.
Another NFT-related platform called X has also signed on. The marketplace tweeted that SOS could be used as payment and if users stake their SOS holdings they will earn a quarter of X's total token supply over the course of four years. X's token has yet to launch.
Proud to partner with OpenDAO and ensure that X Marketplace belongs to the creators and collectors25% of our token supply will be given to staked $SOS holders over the next 4 years, rewarding those who are long term committed. veX holders share 100% of the X Marketplace fees. pic.twitter.com/79sV4Upuma— X (@Xdotxyz) December 27, 2021
The final partnership was with Shopping.io, an e-commerce bridge that lets users pay in crypto for items found on sites like Amazon, eBay, Walmart, and other retailers. SOS is now a payment option when using this bridge.
These developments haven't been enough to keep SOS on a rocket ride—yet.
OpenSea and SOS
If you've been following the NFT boom this year, you'll get the thinking behind the SOS token drop right away. For those just joining, here's the rundown.
Crypto and NFT enthusiasts have been hassling OpenSea for some kind of token launch over the past few months.
If opensea does an ens style airdrop, I'll love them forever. Wen token? https://t.co/5SDwWondHV— CāpΞtainTrippy.ETH 🍌 🦇🔊 (3,3) (@CapetainTrippy) November 9, 2021
The "wen token" meme became even clearer after the newly-appointed CFO hinted at taking the platform public via a traditional IPO.
Former Lyft CFO Brian Roberts told Bloomberg, "when you have a company growing as fast as this one, you'd be foolish not to think about it going public." He added that he thought it "would be well-received in the public market given its growth."
Though the comments were far from definitive, they were enough to generate pushback from the crypto community.
"Sucks to hear OpenSea is selling out and doing an IPO," wrote NFT collector Punk_2070. "Their VCs didn't get them to where they are today. We did."
The SOS airdrop and its close connection to user activity on OpenSea thus played into this narrative, sparking more snark from users.
$SOS @opensea Now it's your turn 💯#NFT #opensea #Ethereum #NFTCommunity #Wen #token #Airdrop #SOS pic.twitter.com/JfQl0WuCTQ— TheSentientNFT 💨 (@NFT69420) December 25, 2021
But remember: OpenSea is not affiliated with OpenDAO. And for many SOS holders, whether the airdrop changes OpenSea's token plans is beside the point; it's just free money.
Source
Subscribe to get our top stories