Dogelon Mars on the Move after Exchange Inclusions
6 d ago
•
2 min read
•
Altcoins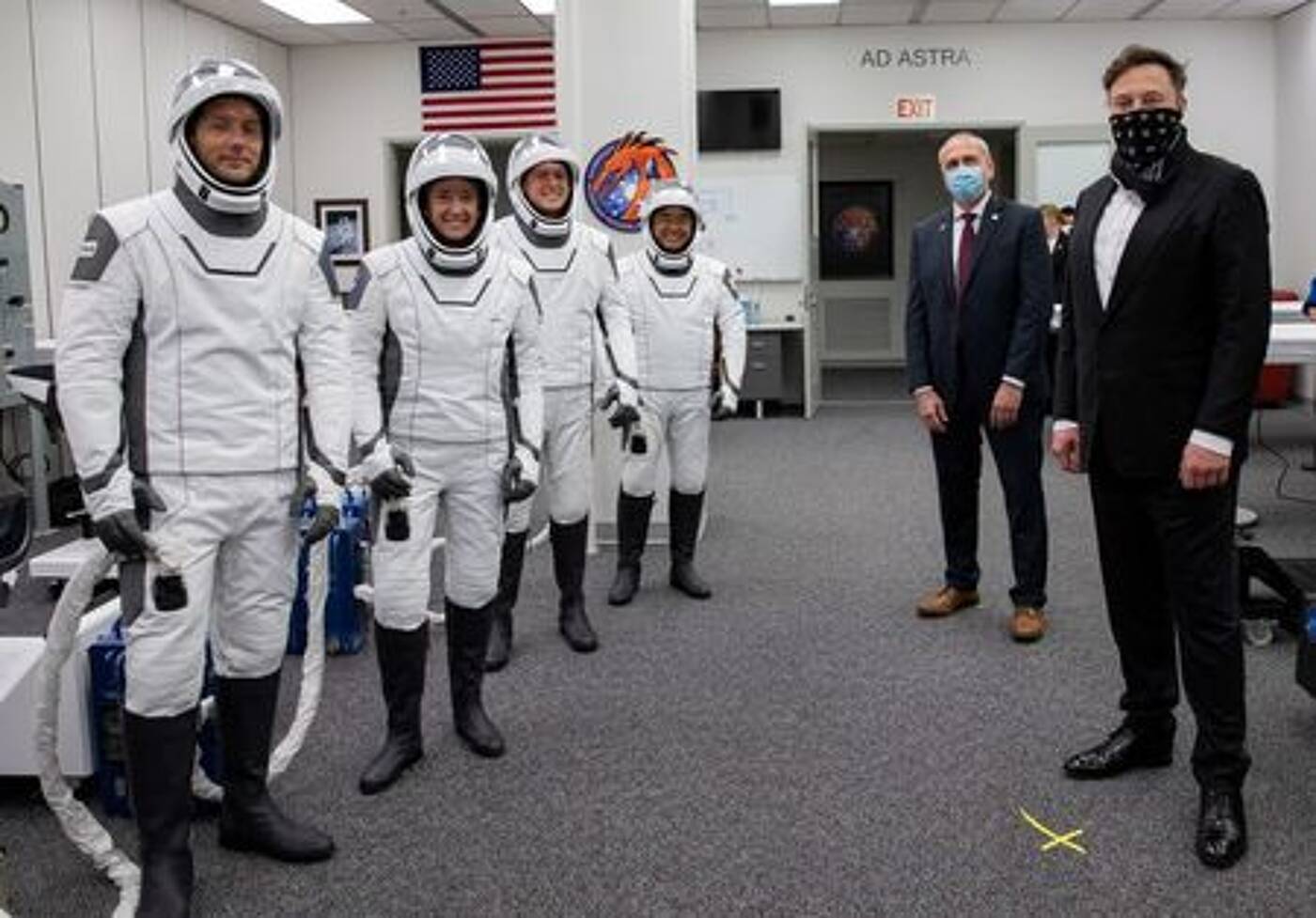 Token inclusions onto exchanges continue to deliver strong price support in response to the news. Over the last week, we have seen a number of tokens being included onto exchanges, delivering strong support.
News of Kraken listing one of the market's favorites Avalanche delivered strong AVAX price support earlier in the week.
This week, DOGE competitor Dogelon Mars (ELON) found strong support following the token's inclusion on 2 leading exchanges. On Tuesday, Gemini announced support for ELON. The exchange announced that ELON is available for custody and trading on the API/FIX and ActiveTrader applications for USD. On the mobile application, Gemini would also make ELON available for trading. ELON pairings with USD, GBP, EUR, and CAD will also soon be available on the Gemini website.
Following Tuesday's listing on Gemini, Huobi Global asked its users which cryptos they would like to see supported. A reported 54.5% of respondents selected ELON. Huobi Global announced $ELON's listing on Thursday.
What is Dogelon Mars (ELON)?
Dogelon Mars is a dog-themed meme coin on Ethereum and Polygon. It looks to harness the successes of Dogecoin, Shiba Inu, and Floki Inu. In spite of the Dogecoin-Elon Musk name and link to a famous moon meme, Dogelon Mars has seen a sharp increase in followers. Twitter followers have reportedly exceeded 300,000 and Telegram followers risen to north of 80,000.
ELON Price Action
At the time of writing, ELON was up 5.33% to $0.00000178, sitting short of October ATH $0.00000253. On Thursday, however, news of the exchange inclusions led to a 30% breakout.
In the final quarter of the year, ELON has surged by more than 2,800%. Technical indicators point to further upside ahead. Following a breakout from the 50 EMA on Monday, ELON revisited $0.0000018 levels before easing back. A break back through to $0.0000020 levels would bring the ATH back into play.
By ranking, the latest price surge has seen ELON move into the top 100 by market cap. At the time of writing, ELON's market cap stood at $989m.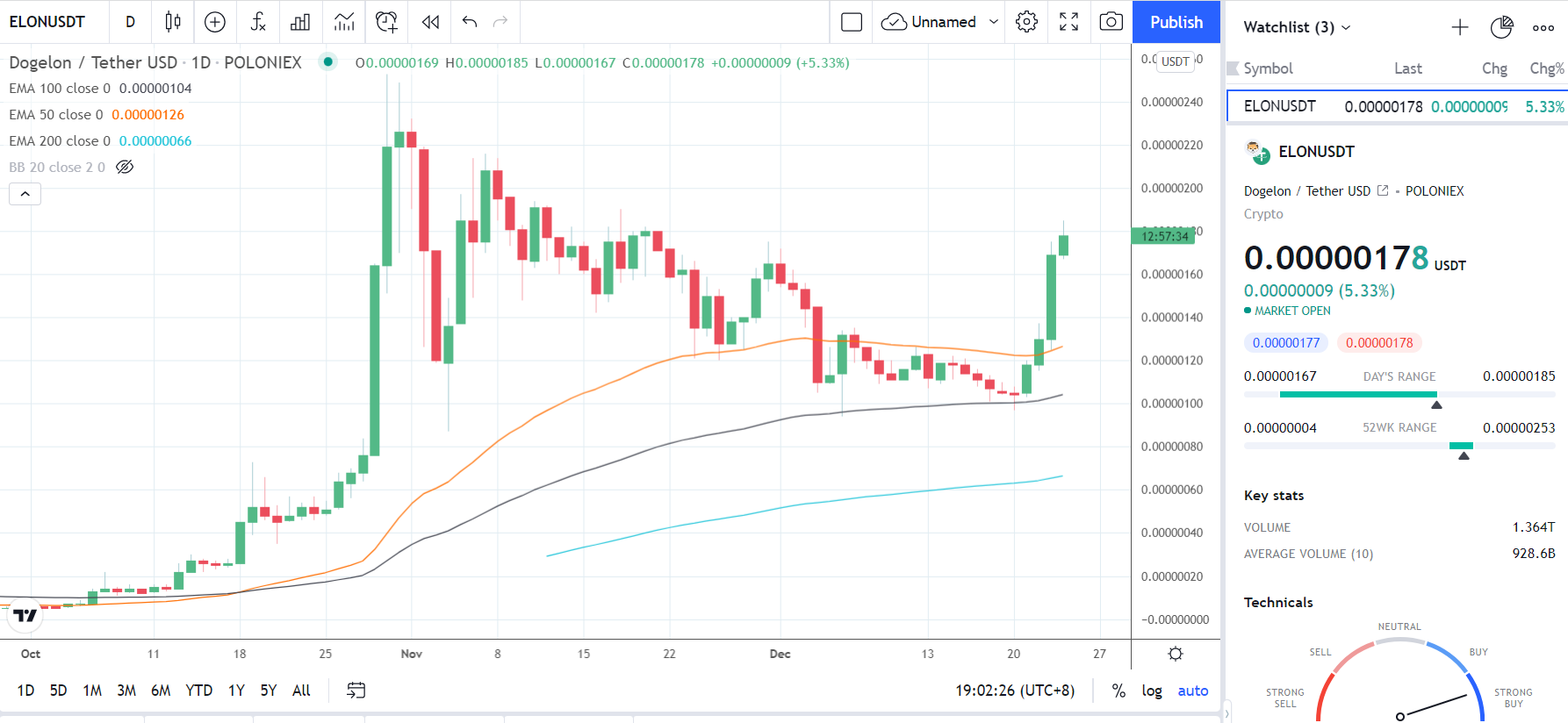 Source
Subscribe to get our top stories