NEAR Jumps by more than 20% in Response to UST Inclusion
23 Dec, 2021
•
2 min read
•
Other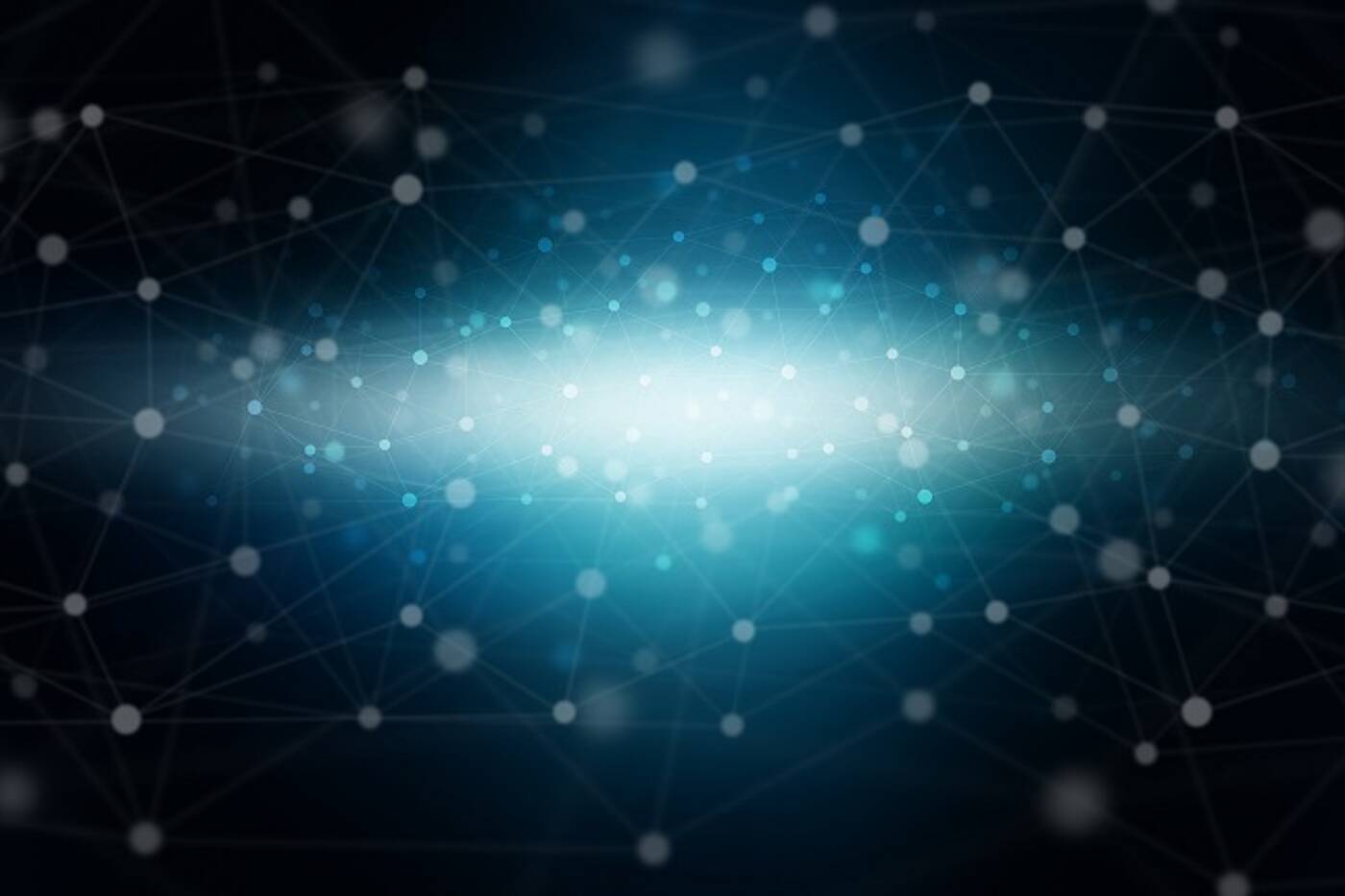 DeFi remains a buzzword in today's world and it's unlikely to change any time soon when seeing how cryptos respond to positive news.
NEAR is a sharded, developer-friendly, PoS public blockchain. The team has built some of the world's only sharded databases at scale. NEAR is looking to eliminate the barriers to Web3 adoption. NEAR's climate-neutral blockchain is ready for explosive growth. The network runs in concert with Ethereum, Polkadot, Cosmos and more, enabling the free flow of assets and communication between networks.
NEAR and Terra
The big news was a NEAR integration with decentralized payments network Terra. Terra's UST tokens, pegged to the U.S Dollar, are now supported on the NEAR network.
Issuance of UST on NEAR comes off the back of an existing partnership between Terra and DeFi products NearPad and Rose.
Terra's LUNA is also on the move in response to the upbeat news, hitting an ATH 97.52 on Tuesday.
The significance and cause for price action is the fact that both NearPad and Rose will incentivise users to deposit UST
It's been a busy week for networks. Earlier in the week, news hit the wires of UST becoming the market's largest decentralized stablecoin. UST is now reportedly supported on Ethereum, Terrra, Binance Smart Chain, and Secret network.
NEAR Price Action
At the time of writing, NEAR was up 24.15% to $16.33 against the U.S Dollar. On 15th December, NEAR had surged to an ATH 17.80 before easing back. For the current month, NEAR is up 21%.
Expect a run at the ATH high in the coming days as investors digest the latest news and implications for NEAR.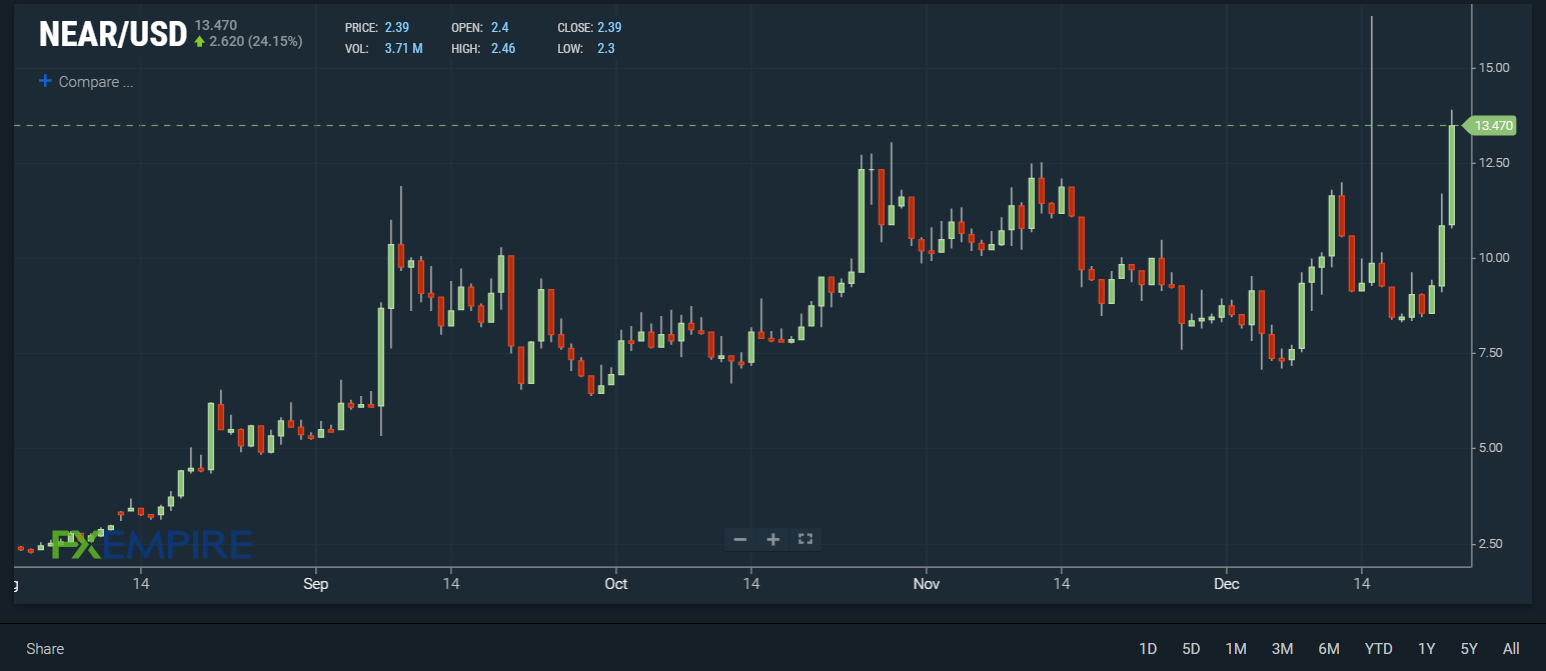 LUNA Price Action
While less impressive on the day, LUNA has also been on the move in recent weeks. At the time of writing, LUNA was up 1.57% to 86.99 against the U.S Dollar. For the current month, however, LUNA is up 36%.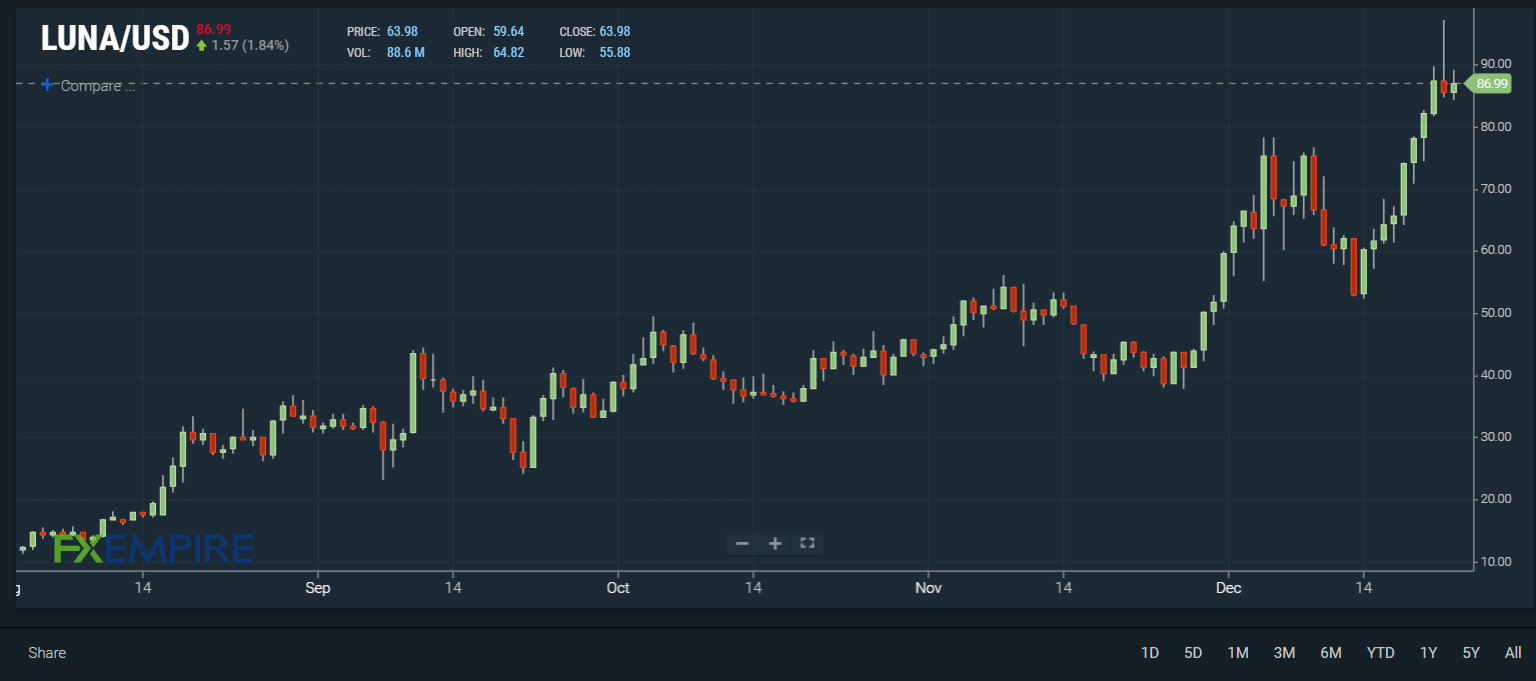 Source
Subscribe to get our top stories