El Salvador's Bukele Maintains High Approval Rating Despite Unpopular Bitcoin Law
16 Dec, 2021
•
3 min read
•
Regulation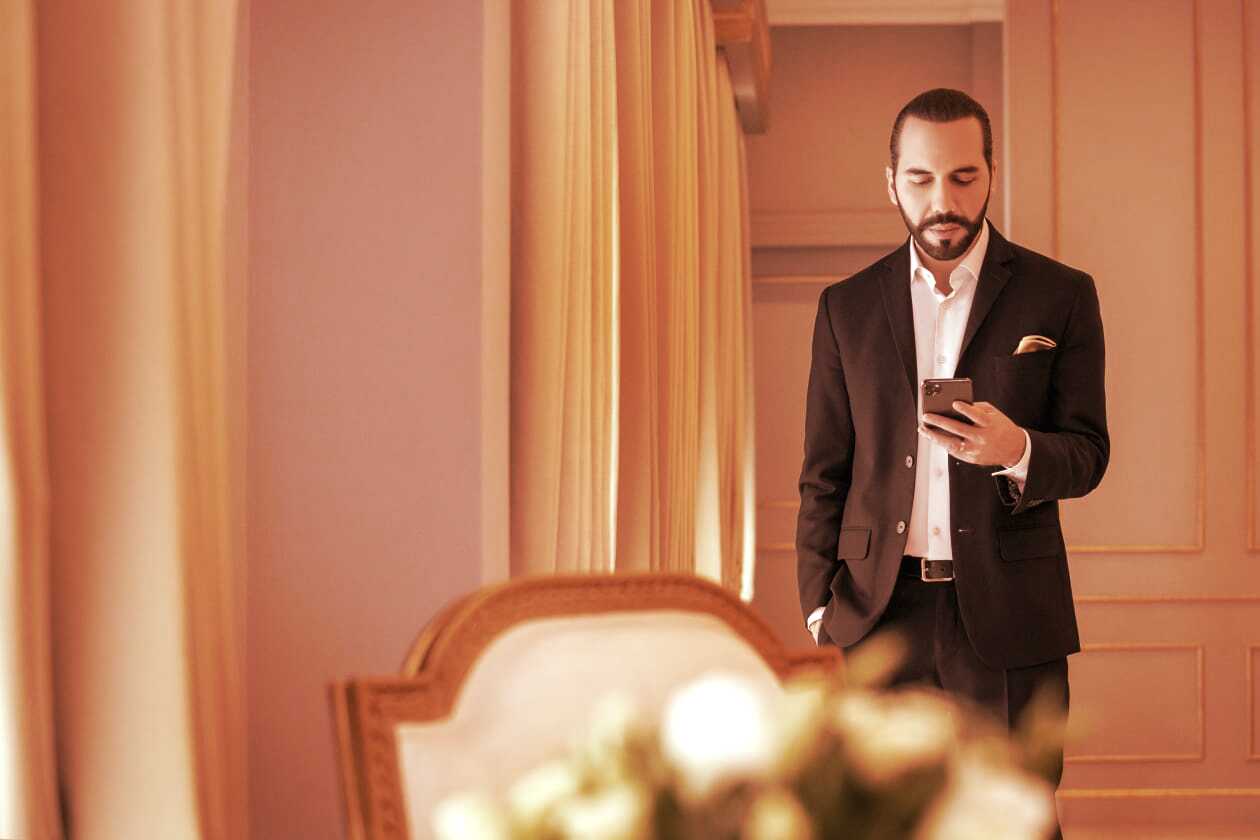 In brief
El Salvador's president made Bitcoin legal tender in the country in September.
The law has proved controversial in El Salvador, though the president remains popular among citizens, according to a new survey.
Nayib Bukele, El Salvador's controversial president, is still hugely popular in the country—but not because of his Bitcoin bet, according to a new survey.
Salvadoran newspaper La Prensa Gráfica yesterday reported that the millennial president's approval ratings currently stand at 85.1%.
LPG Datos, the newspaper's research unit, polled 1,520 people from all over the country and asked them if they approved or disapproved of what the president had done so far. Only 11.7% said they disapproved, and 3.2% did not answer. (It is possible, however, that some citizens were afraid to answer truthfully and criticize the president—as some who spoke to Decrypt have been.)
President Bukele took office in 2019 after promising to reduce gang violence in the crime-stricken Central American country and stamp out corruption.
The Twitter-loving leader has perhaps become most famous for making Bitcoin legal tender in El Salvador: an idea that has been criticized by the World Bank, the IMF, and even JP Morgan.
And if LPG Datos' survey is anything to go by, El Salvador's own citizens aren't thrilled about it either: when asked about the president's failures, Bitcoin came top of the list—with 9.6% of respondents saying they didn't like the new law.
The Bitcoin Law, passed in September, obliges all businesses with the technological means to accept the cryptocurrency (Decrypt found out a few weeks ago that it's still a bit slow going.)
The government, in a bid to encourage its people to use the crypto, released a crypto wallet and gave all citizens who downloaded it $30-worth of Bitcoin. The wallet, named Chivo, didn't work very well when it took off and has had issues ever since.
And citizens in El Salvador have frequently protested against President Bukele's Bitcoin Law. There were more marches this week.
But President Bukele was quick yesterday to say on Twitter that the "marches were useless" because his approval among the general population of El Salvador is so high.
Según el periódico OPOSITOR @prensagrafica, 85.1% de los salvadoreños nos aprueba.No creo nada de LPG, pero para que ELLOS digan 85.1%.La aprobación que reportan es incluso mayor a la de hace 3 meses.¿O sea que las la marchas no sirvieron para nada?😂https://t.co/lLbfRMk9qw— Nayib Bukele 🇸🇻 (@nayibbukele) December 15, 2021
LPG Datos said Salvadorans other gripes were security and an increase in prices in the country. But they praised the president for investment in hospitals and the way he handled COVID-19—including the vaccine roll-out.
President Bukele's Bitcoin Law has been praised by Bitcoin proponents outside of the country who say it will bring economic freedom to El Salvador. If only the country's citizens agreed.
Source
Subscribe to get our top stories