Bitcoin Spikes to $49,000 as Fed Leaves Interest Rates Unchanged
15 Dec, 2021
•
1 min read
•
Bitcoin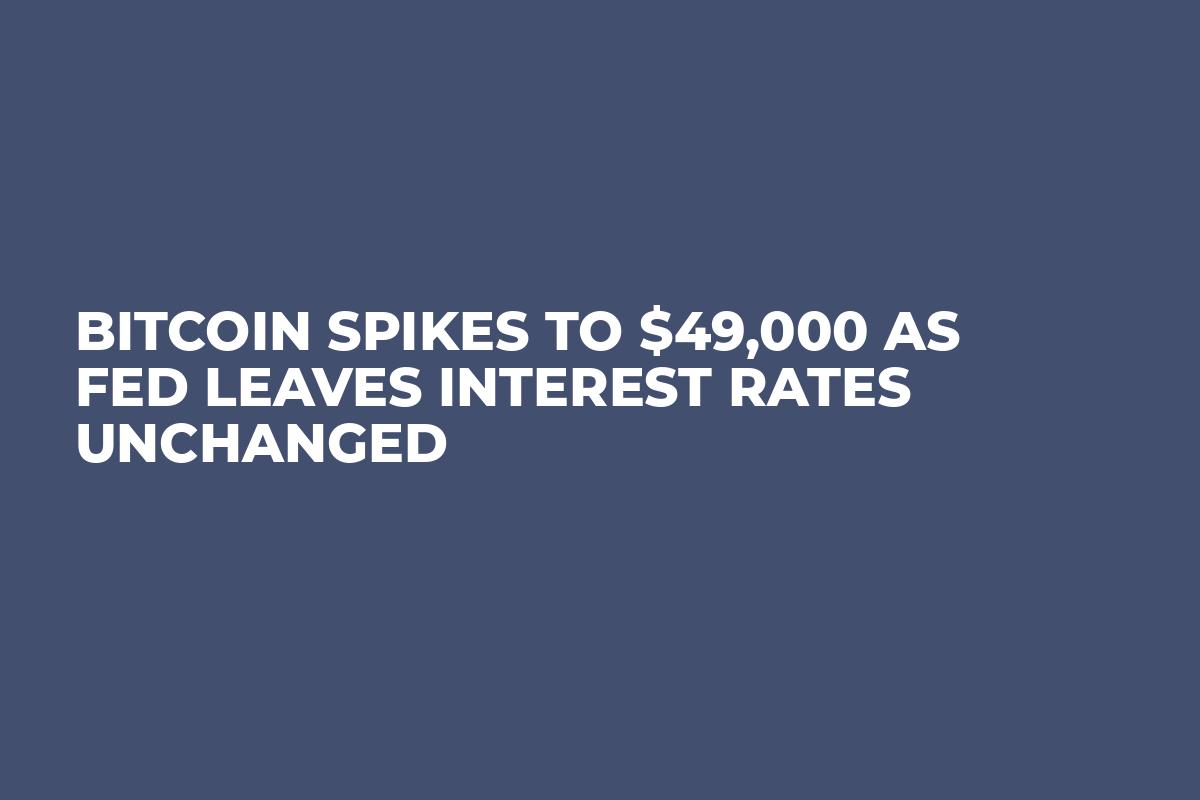 Federal Reserve officials have decided to leave interest rates unchanged at a Wednesday meeting, keeping them between zero and 0.25%.
The Bitcoin price is up 3.4% on the news, reaching a new intraday high above the $49,000 on the Bitstamp exchange.
The median forecast of the policymakers shows three rate hikes in 2022. Three additional hikes are expected to occur
The central bank has also doubled the pace of bond purchase tapering to $30 billion. Market observers were looking for signals of the Fed's determination to decisively withdraw its economic support amid persistent inflation concerns.Last year, the US inflation rate reached its highest level since 1982.
Source
Subscribe to get our top stories