NBA Star Kevin Durant Goes Crypto With Coinbase Deal
15 Dec, 2021
•
2 min read
•
Other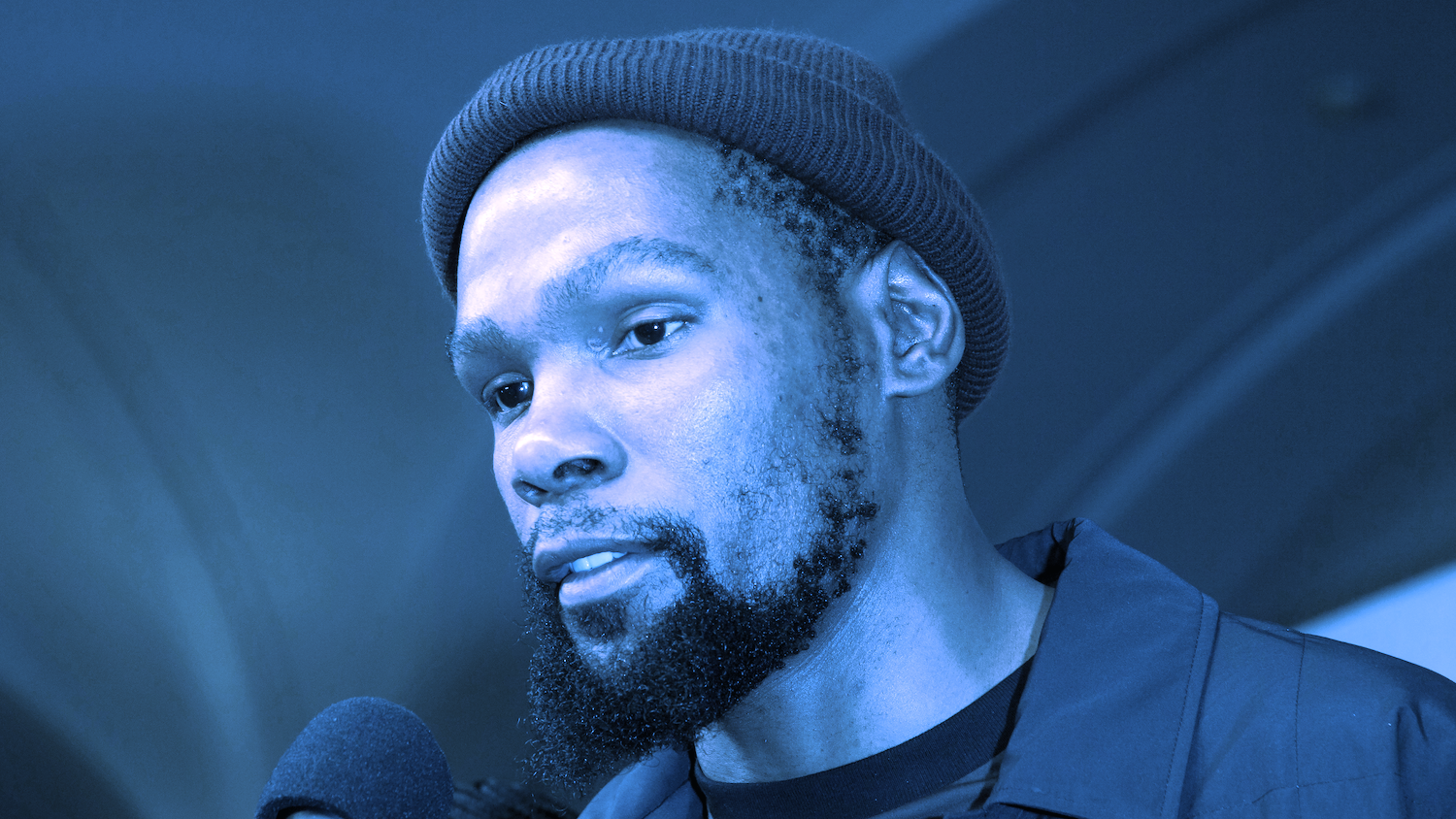 NBA star Kevin Durant has just inked a fresh deal with crypto exchange Coinbase. The deal involves Durant appearing as a representative or "face" of the brand, per Bloomberg.
In turn, Coinbase will provide ads about cryptocurrency in Boardroom—Durant's sports website—and donate to Durant's charitable foundation to support the youth.
"Kevin does very, very few brand deals and that was by design," said Rich Kleiman, Durant's manager.
"They're this new model of brand partner for us, where they do integrate in all different parts of our business," he added.
Durant is similarly excited about the new deal.
"Even when I was younger, I was always curious about the business side of things and always trying to learn from the people I've gotten to meet along the way. Basketball was always number one for me, but it was clear that there was a lot more that I could accomplish if I had the right team around me," he said.
Ready for the next phase @coinbase @35ventures @boardroom https://t.co/j7jMczim9b pic.twitter.com/Jn9LslDqER— Kevin Durant (@KDTrey5) December 15, 2021
Durant's Coinbase deal marks the latest in a long line of partnerships established between crypto companies and sports stars and franchises.
Crypto and sports marketing
This year has seen the emergence of a new trend in sports and crypto marketing.
Crypto exchange FTX has broadly led the way on this front, after agreeing to a 19-year deal that saw the Miami Heat's stadium renamed to the FTX Arena. More recently, the Lakers' stadium became the Crypto.com Arena.
This, however, is not even the first time Coinbase has tried to enter the NBA. In fact, the now-public crypto exchange became the official crypto platform of the NBA and WNBA back in October.
Other sports have also seen the rise of crypto marketing. In Major League Baseball, umpires now sport FTX's logo.
In the NFL, Dapper Labs unveiled the football version of NBA Top Shot in November. What's more, the four-time Super Bowl champions the New York Giants penned a sponsorship deal with Grayscale in May.
Source
Subscribe to get our top stories