Proposed Legislation to Prohibit 'Private Cryptocurrencies' in India Sparks Confusion
24 Nov, 2021
•
4 min read
•
Regulation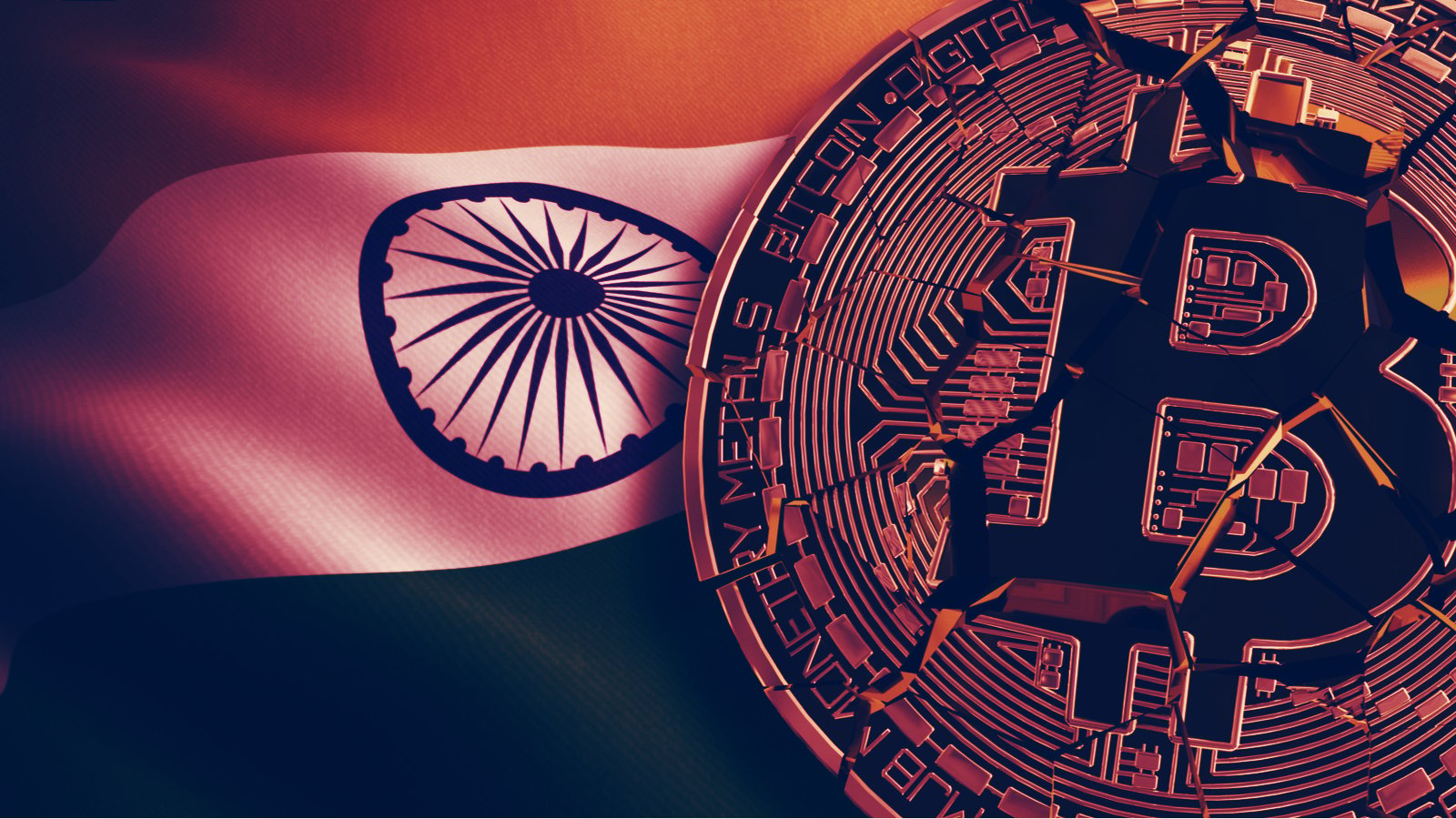 India is in the spotlight again as Prime Minister Narendra Modi's government said on Tuesday that it was preparing to introduce a bill prohibiting "all private cryptocurrencies" in the country.
Included in the legislative agenda for the winter session beginning on November 29, the Cryptocurrency & Regulation of Official Digital Currency Bill 2021 is also seeking to establish a framework for a central bank digital currency (CBDC) which would be issued by the Reserve Bank of India.
JUST IN: 26 new Bills are listed for introduction in the #WinterSession, including three Ordinances, the Electricity (Amendment) Bill, 2021, and the Cryptocurrency and Regulation of Official Digital Currency Bill, 2021.Supplementary budget is also expected to be tabled. 1/— PRS Legislative (@PRSLegislative) November 23, 2021
Though the bill includes banning all private cryptocurrencies, it would still allow the promotion of the underlying blockchain technology and its potential application.
The bill was first proposed in January this year and appears to be unchanged since then. In response to the move, Indian crypto businesses have formed associations to lobby the government for a regulatory framework that would strike the right balance between the state and the crypto industry.
However, the devil is in the language, which leaves plenty of room for interpretation.
It's not exactly clear, for example, what the bill implies with the terminology of "private cryptocurrencies."
Private could refer to coins like Monero, Dash, and Zcash, which are capable of obfuscating transaction information to offer privacy to users.
On the other hand, stablecoins like Tether (USDT) and USD Coin (USDC) can be considered "private cryptocurrencies" since they are issued by privately-owned companies, Tether Inc. and Circle, respectively.
"Harping on the term 'private cryptocurrencies' suggests that the policymakers are still grappling with the nuances of this transformative and rapidly evolving technology," Sharat Chandra, a blockchain and emerging technology evangelist told the Indian Express.
Markets react with an arbitrage opportunity
The news of the cryptocurrency regulation bill tabled for consideration led to immediate speculation that a blanket ban on crypto in India would force local exchanges to stop operations. The panic ultimately created a sizable arbitrage opportunity for traders between these markets.
At one point on Tuesday, the discount for USDT reached as much as 15% on leading crypto exchanges like WazirX and CoinDCX, while maintaining the expected 1:1 peg with the U.S. dollar on foreign platforms.
Despite the prices bouncing back since then, a minor discount remains at press time, with USDT changing hands just above $0.98 (₹73), as opposed to the previous average of around $0.98 (₹74).
Crypto business leaders in India have already chimed in, suggesting that the latest news is just the beginning of more to come.
"This is not the end but the beginning of crypto regulations in India," tweeted Nischal Shetty, the founder and CEO of WazirX.
According to Shetty, there will be discussions, but, "ultimately, innovation will win."
Day 1119All of us want regulation. We've been pushing for it from the last 1000+ daysFinally when regulation process has begun, why panic? We need to have faith in our law makers. There'll be discussions & deliberationsUltimately, innovation will win 🇮🇳#IndiaWantsCrypto— Nischal (WazirX) ⚡️ (@NischalShetty) November 24, 2021
India's stance on crypto
This is not the first time India has weighed anti-crypto legislation. A controversial 2019 draft bill proposed a widespread ban on cryptocurrencies, going as far as including up to ten years of imprisonment in cases of "direct or indirect use of cryptocurrencies."
The legislation never became law, however, but this week's news indicates that the government is again mulling its options.
As one of the fastest-growing crypto markets in the world, India's stance on the industry could likely ripple around the world.
Data collected from blockchain analytics firm Chainalysis ranked India second in terms of its adoption metrics. The firm measured the amount of on-chain crypto value received, on-chain retail value transferred, and peer-to-peer exchange trade volume between June 2020 and June 2021.
Emerging economies like Vietnam, India, Pakistan, Ukraine, Kenya, and Nigeria dominated the top five spots, with Chainalysis citing large transaction volumes on local peer-to-peer platforms as the prime driver.
Source
Subscribe to get our top stories