NFL Star Odell Beckham Jr. to Receive Portion of Salary in Bitcoin
23 Nov, 2021
•
3 min read
•
Bitcoin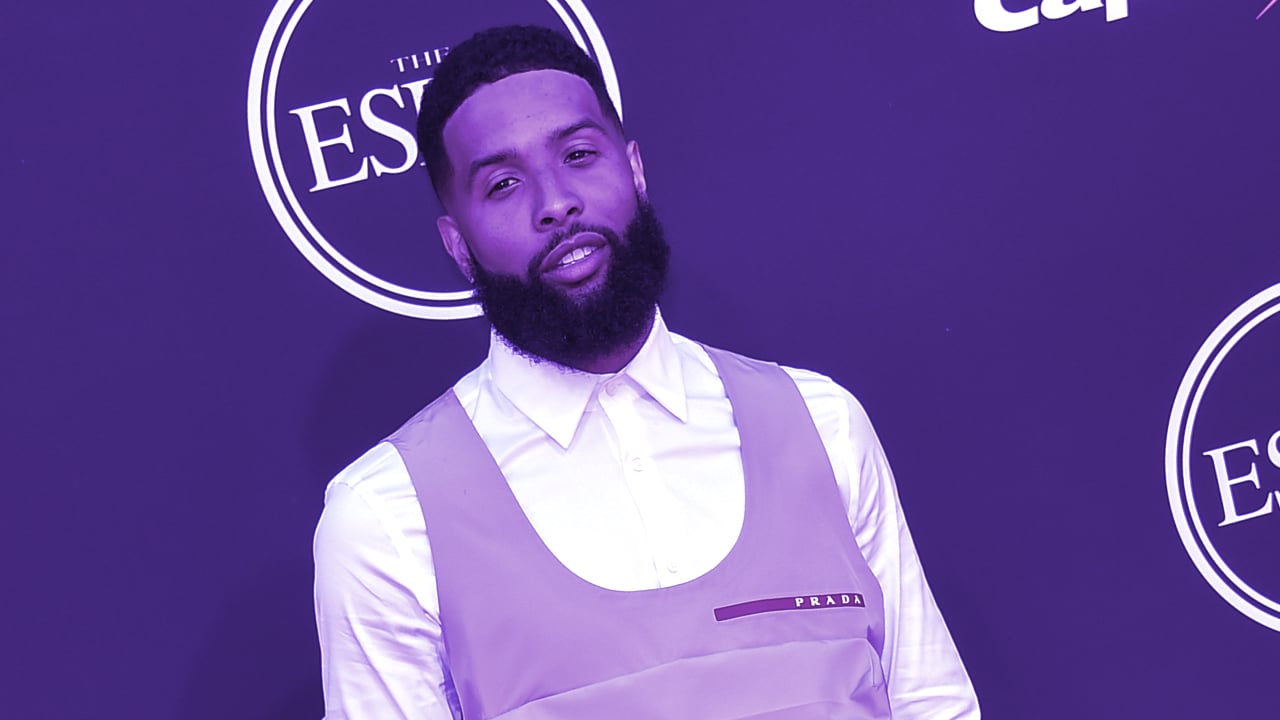 NFL star and Los Angeles Rams wide receiver Odell Beckham Jr (OBJ) is set to receive part of his salary for the 2021-22 NFL season in Bitcoin.
OBJ yesterday announced a partnership with Cash App—an app that allows users to send and receive funds quickly—which will enable him to convert part of the salary in his latest contract into the flagship cryptocurrency.
"It's the start of a new era and I'm looking forward to the future," OBJ said via Twitter, adding, "that's why I'm taking my new salary in Bitcoin, thanks to Cash App."
OBJ has also coupled the announcement with a giveaway of $1 million worth of Bitcoin in celebration of his fans.
"To all my fans out there, no matter where you are, I want to say thank you. I'm giving back a total of $1 million dollars worth of Bitcoin to celebrate you," OBJ added.
The giveaway began yesterday and is set to take place until December 10, or until all the funds are distributed.
The NFL and Bitcoin
OBJ is not the first NFL player to pivot to Bitcoin.
Others have also elected to receive part of their pro-football salaries in Bitcoin.
One such example is Russell Okung, an offensive tackle for the Carolina Panthers. In December 2020, Okung began converting half of his NFL salary into Bitcoin. Okung also criticized Elon Musk for pointing to Bitcoin's harmful impact on the environment.
Another example is Kansas City Chief tight end Sean Culkin, who went a step further than Okung.
Culkin announced in April that he was going to convert his entire 2021 base salary into Bitcoin—becoming the first NFL player to make such a commitment.
"I fully believe Bitcoin is the future of finance and I wanted to prove that I have real skin in the game—not just trying to make a quick buck, Culkin tweeted at the time.
OBJ is also not the first NFL player to give some Bitcoin away to their fans.
Earlier this month, Aaron Rodgers and Cash App gave away $1 million worth of Bitcoin after the Green Bay Packers quarterback announced that he was taking a portion of his salary in Bitcoin too.
"I'm excited about the future of cryptocurrency, and I'm a big believer in Bitcoin. So much so that I've chosen to take a large portion of my salary in Bitcoin, thanks to the help of Cash App," Rodgers said.
Source
Subscribe to get our top stories