Odell Beckham Jr. to Receive Salary in Bitcoin, Give Away $1M in BTC
22 Nov, 2021
•
3 min read
•
Bitcoin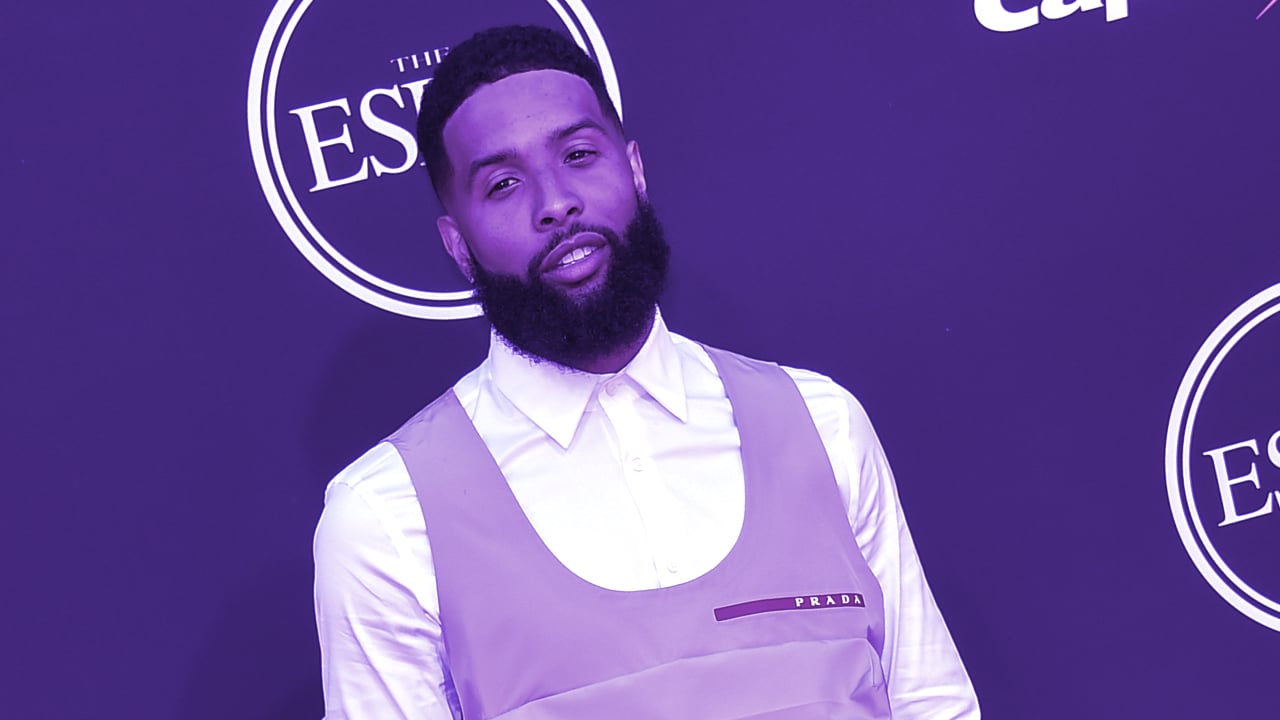 Los Angeles Rams wide receiver Odell Beckham Jr. has teamed up with Cash App to receive his $4.25 million salary for the 2021-2022 NFL season in Bitcoin.
He's also giving away $1 million in Bitcoin to Twitter followers.
The giveaway lasts until the funds are gone or Friday, Dec. 10—whichever comes first. To enter, fans need to reply to his tweet with their Cash App $Cashtag and the hashtag #OBJBTC.
It's a NEW ERA & to kick that off I'm hyped to announce that I'm taking my new salary in bitcoin thanks to @CashApp. To ALL MY FANS out there, no matter where u r: THANK YOU! I'm giving back a total of $1M in BTC rn too. Drop your $cashtag w. #OBJBTC & follow @CashApp NOW pic.twitter.com/ds1IgZ1zup— Odell Beckham Jr (@obj) November 22, 2021
It's not a coincidence that the people taking large portions or their entire salaries in Bitcoin are wealthy enough that they wouldn't struggle to pay their mortgage (if they have one) if the price of Bitcoin dips. It's perhaps good marketing, but not necessarily a recommendation that fans do the same.
Still, companies see celebrity partnerships as a means to bring more sports and music fans onto platforms that give them access to crypto. It's become a fill-in-the-blank game tracking which celebrities have partnered with crypto companies to receive their salary in crypto, give it away to their fans or, in the case of Beckham, both.
At the start of November, Green Bay Packers quarterback Aaron Rodgers, a three-time NFL MVP, announced that he'd be taking a portion of his salary in Bitcoin and kicked off a $1 million Bitcoin giveaway on Twitter and Instagram. Rodgers, like Beckham, partnered with Cash App.
I believe in Bitcoin & the future is bright. That's why I'm teaming up with Cash App to take a portion of my salary in bitcoin today.To make Bitcoin more accessible to my fans I'm giving out a total of $1M in btc now too. Drop your $cashtag w/ #PaidInBitcoin & follow @CashApp pic.twitter.com/mstV7eal04— Aaron Rodgers (@AaronRodgers12) November 1, 2021
Just a week before Rodgers's announcement, Tampa Bay Buccaneers quarterback Tom Brady transferred one Bitcoin to a fan who snagged the ball he threw for his 600th career touchdown pass. This summer, Brady and his wife, supermodel Gisele Bündchen, took an equity stake in crypto derivatives exchange FTX and both became ambassadors for the company.
A week ahead of Christmas last year, rapper Megan Thee Stallion announced a similar Cash App deal on her Twitter account, saying she was "giving $1 MILLION in Bitcoin to as many hotties as I can!" And this spring, singer Miley Cyrus did the same.
All the celebrity endorsements and giveaways have, unfortunately, led scammers to impersonate friends or celebrities in attempts to steal money—so much so that the Better Business Bureau (BBB) has issued warnings about social media campaigns promising that funds will be sent over payment apps for little or no effort.
"It's not that these sites or programs are in and of themselves bad," Whitney Adkins, director of strategic marketing at the BBB, told Spectrum News 1. "It's, unfortunately, that scammers are using them to practice their scams."
Source
Subscribe to get our top stories