Bitcoin, Ethereum Down Double-Digits in Past Week as Crypto Market Sheds $300B
Right now
•
4 min read
•
Bitcoin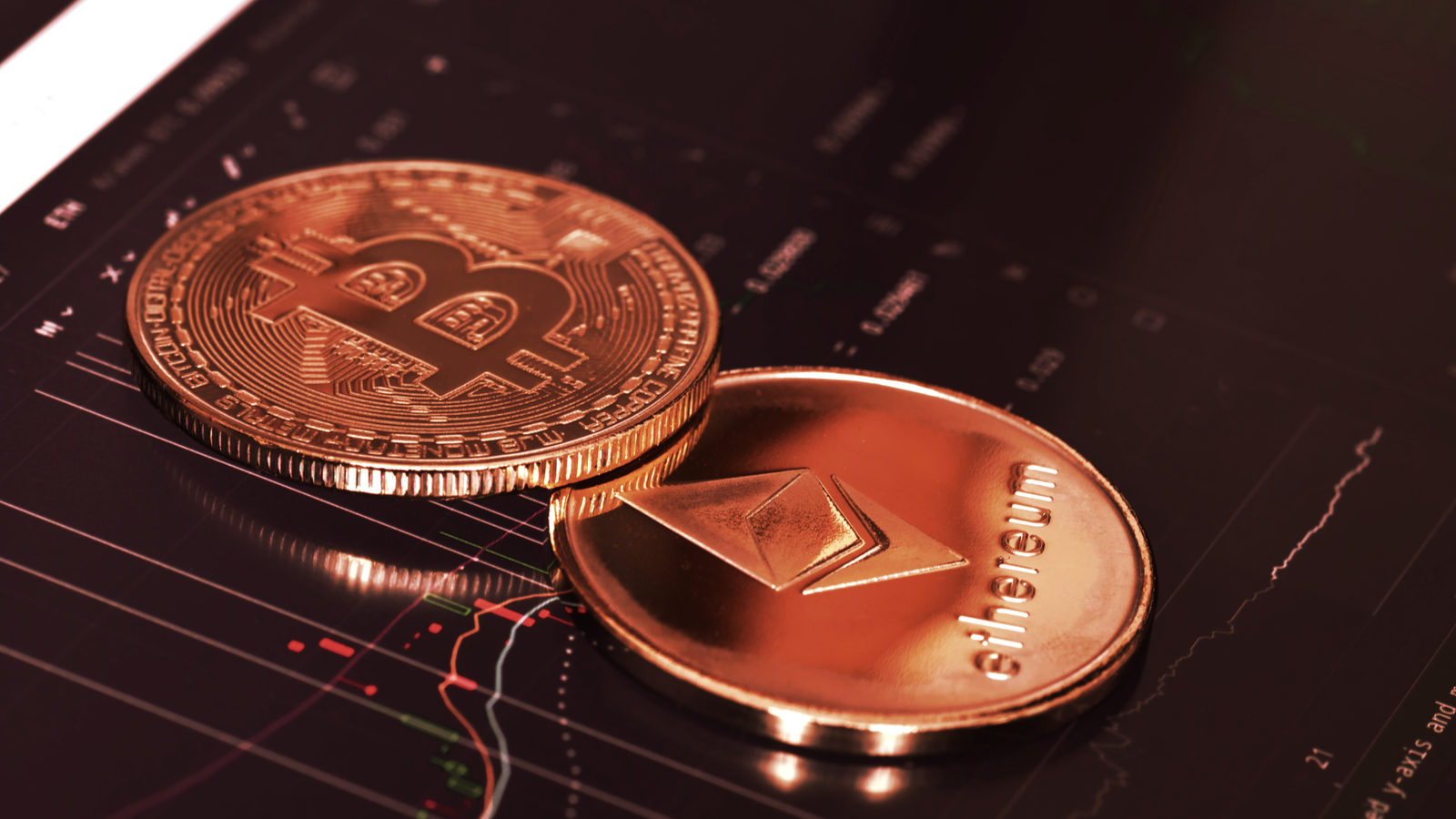 It was a week to forget for crypto bulls as the majority of the top coins suffered heavy losses, with the overall market cap dropping by $300 billion in the last seven days.
Bitcoin, the world's oldest and largest cryptocurrency, is down 2.8% over the day and 12.4% in the last week, after failing to live up to the expectations for a new price rally.
So this is most likely just a correction to shake out weak hands, which is good as this strengthens the price floor and reduces the selling pressure on smaller moves upwards.— Jan Wuestenfeld (@JanWues) November 18, 2021
Less than a week after hitting an all-time high of $69,044, Bitcoin fell below $60,000 on November 16, plunging further to a monthly low of around $55,500 days later.
One of the possible reasons for the massive sell-off was the news of U.S. President Joe Biden signing a $1.2 trillion infrastructure bill on Monday. The bill included new tax reporting requirements for certain crypto-related entities that are now defined as "brokers" by the new law.
Despite defending the psychological support level of $55,000 and El Salvador's president Nayib Bukele announcing the creation of a "Bitcoin City" in the eastern part of the country, the benchmark cryptocurrency failed to bounce back.
Speaking in-person at the LaBitConf conference on Saturday, Bukele said that Bitcoin City will rely on geothermal energy from nearby volcanoes, and will be tax-free except for value-added tax (VAT).
The plan is that half of the money raised through VAT would be used to pay off the bonds issued on Blockstream's Liquid Network to fund the city's startup costs, while the other half would be used to fund public services, with as much as 300,000 Bitcoin required to complete the city's infrastructure.
Liquid Network is a Bitcoin-powered sidechain acting as a settlement network for faster and more confidential transactions and the issuance of digital assets.
Following the announcement, Bitcoin briefly crossed the $60,000 mark but slid back below $57,500 by Monday morning, trading hands at around $57,407 by press time, per CoinGecko.
Still, Bukele has once again taken the advantage of the drop in prices to announce that the country, which adopted Bitcoin as legal tender in September this year, will add another $500 million worth of BTC to its treasury.
El Salvador will buy $500M more #Bitcoin with the $1B Bond offering. @NayibBukele is tripling El Salvador's #Bitcoin holdings. 🙌— Bitcoin Archive 🗄🚀🌔 (@BTC_Archive) November 21, 2021
The last time El Salvador made such a purchase was at the end of October, when it snapped up 420 BTC, bringing the country's crypto reserves to a total of 1,120 BTC.
It's not immediately clear at what price the latest purchase has been made.
Layer 1 wars bash Ethereum
Meanwhile, Ethereum, the second-largest cryptocurrency by market cap, is down by nearly 10% over the last week, having briefly dropped below $4,000 on Friday.
In recent weeks, the leading smart contracts network in the industry has been plagued by skyrocketing gas fees, something that even prompted Zhu Su, the CEO of Singaporean crypto hedge fund Three Arrows Capital, to announce that he had "abandoned Ethereum despite supporting it in the past."
Su backtracked from that statement on Monday though, saying that it was "the heat of the moment."
Want to soften this and say abandon is the wrong word. Was heat of the moment. I'm sorry.There are great teams working on scaling Eth on L2.Would've preferred to see eth1x roadmap. Also would've preferred focusing on users rather than holders welfare in upgrades. https://t.co/N3YTAbfVBi— Zhu Su 🔺 (@zhusu) November 21, 2021
At the time of writing, ETH is trading at $4,205, down 3.9% over the day, according to CoinGecko.
Other major cryptocurrencies, including Binance Coin (BNB), Solana (SOL), Cardano (ADA), XRP, and Polkadot (DOT), all down over the last week as well, with Avalanche (AVA) being the only notable exception to the list.
Spurred by a host of bullish news, AVA is up 42% over the week, which helped it to make its way into the top 10 cryptocurrencies and hit a new all-time high of $144.96 on Sunday. AVA is trading at $136.5 by press time.
Source