New Record For Bitcoin Lightning Network As Adoption Grows
2 d ago
•
3 min read
•
Bitcoin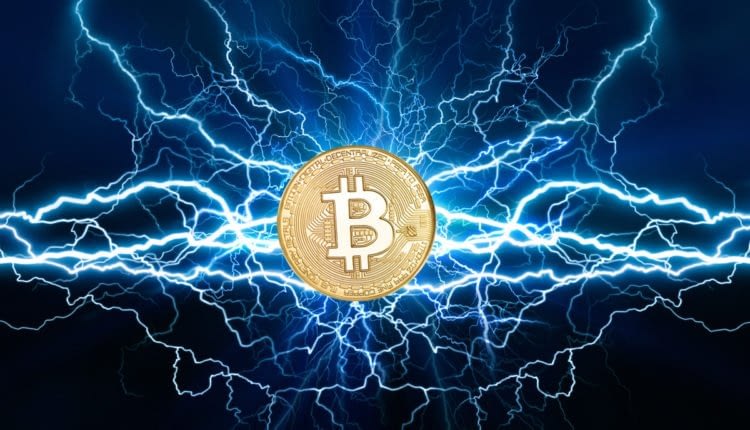 Bitcoin lightning network has now hit a record high. With the recent bull rally and adoption taking place in the year, the need for the lightning network has grown. This has led to massive growth for the network. Liquidity in the lightning network has hit multiple all-time highs this year and this is just another addition to that list.
Facilitating fast, efficient, and cheap transactions have been the driving force behind the success of the network. The all-time highs being hit this year show that adoption is growing and it represents a crucial lift-off point for the digital asset going forward.
Bitcoin Lightning Network Beats New Record
The recently reached all-time high of the bitcoin lightning network shows just how much it has grown since its inception. It also shows that the network is becoming increasingly important due to the amount of liquidity that is now present in it. With the record 3,225 BTC now in the network, it is more or less the evidence of adoption in the past few months.
One of these main drivers has been the adoption of bitcoin as legal tender in El Salvador. The country uses the bitcoin lightning network to settle transactions being made in BTC and as such has added enormous liquidity for the network. The chart shows just how much growth has been experienced by the network since the official adoption of bitcoin in the country, and this is just one country.
The lightning network is expected to grow even more in the coming months. This is because there has been an increase in service providers opting to use the lightning network to settle transactions. Although it looks like it might be at an inflection point on the chart, these newcomers will push it to newer highs.
Factors Driving Adoption
A number of factors have been behind the popularity of the bitcoin lightning network in recent times. Most notable of these have been the El Salvador adoption of the digital asset as a legal tender in the country. However, others like Twitter and Bitcoin Suisse are also bringing attention to the lightning network.
Twitter had announced not too long ago that it was rolling out the tipping feature called the "Tip Jar" which would allow followers to tip their favorite content creator with crypto right on the app. This feature utilized the lightning network to enable the bitcoin transactions to be fast and cheap and has brought more attention to the network.
In addition, Bitcoin Suisse, the largest Swiss bitcoin broker, is furthering the adoption of the lightning network with its recent announcement. Bitcoin Suisse has said that it will make the lightning network technology available for use for its crypto payments system.
Bitfinex, one of the leading crypto exchanges, also enabled lightning deposits and withdrawals for its users.
Source