Bitcoin Touches $69K for the First Time
10 Nov, 2021
•
1 min read
•
Bitcoin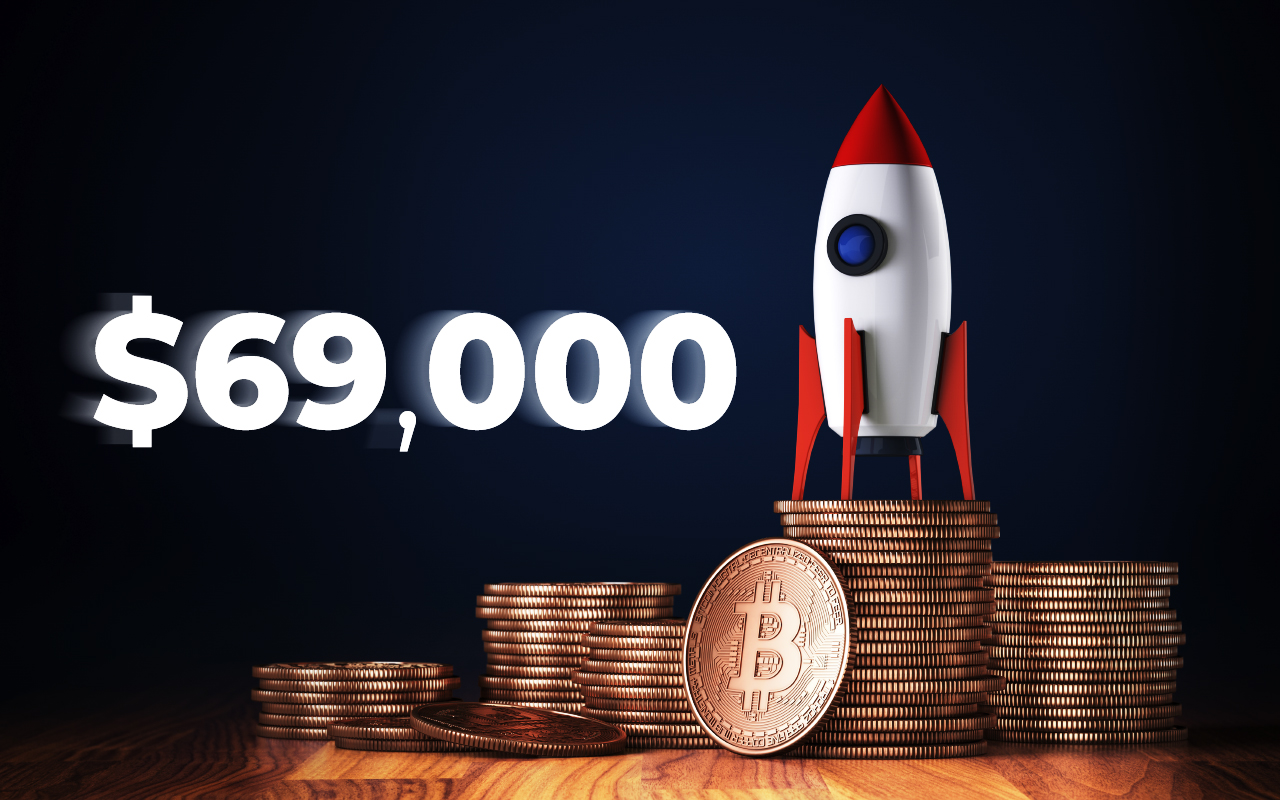 Bitcoin has hit a new all-time high of $69,000 on the Bitstamp exchange at 2:15 p.m. on the Bitstamp exchange.
The flagship cryptocurrency has so far failed to smash through the aforementioned level, retracing back to the $68,000 level.
With stocks opening in the red and Tesla shares dipping below the $1,000 level, bulls might be struggling to maintain their momentum amid the correction.
While Twitter is already busy writing corny 69-nice jokes about Bitcoin's coolest price milestone to date, the internet will probably break when the largest cryptocurrency reaches $69,420 because of the sheer amount of memes.
Bitcoin is up roughly 12% this November.
Source