This Week on Crypto Twitter: Kylie Jenner, Michael Saylor and NFT NYC
7 Nov, 2021
•
6 min read
•
NFT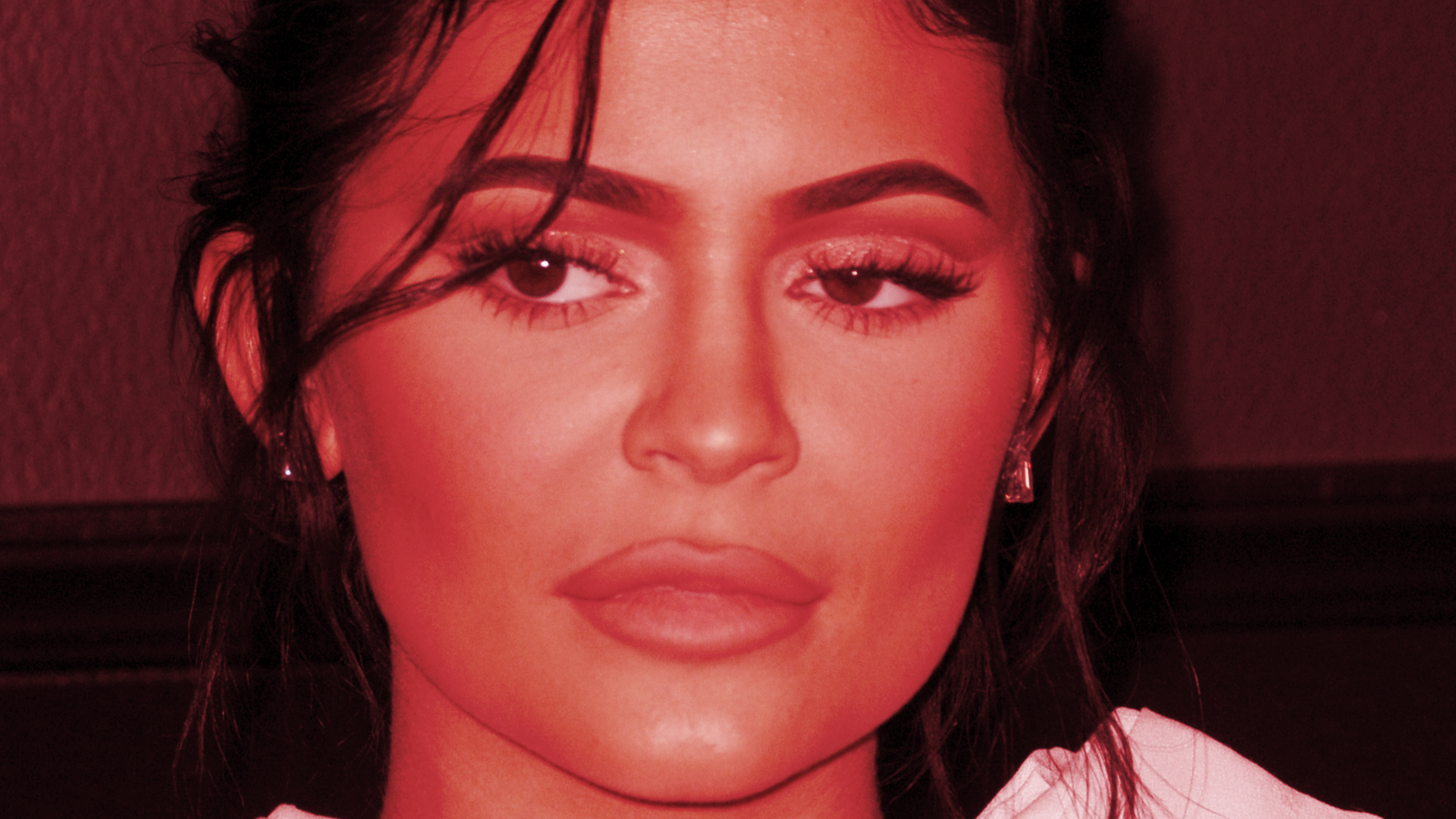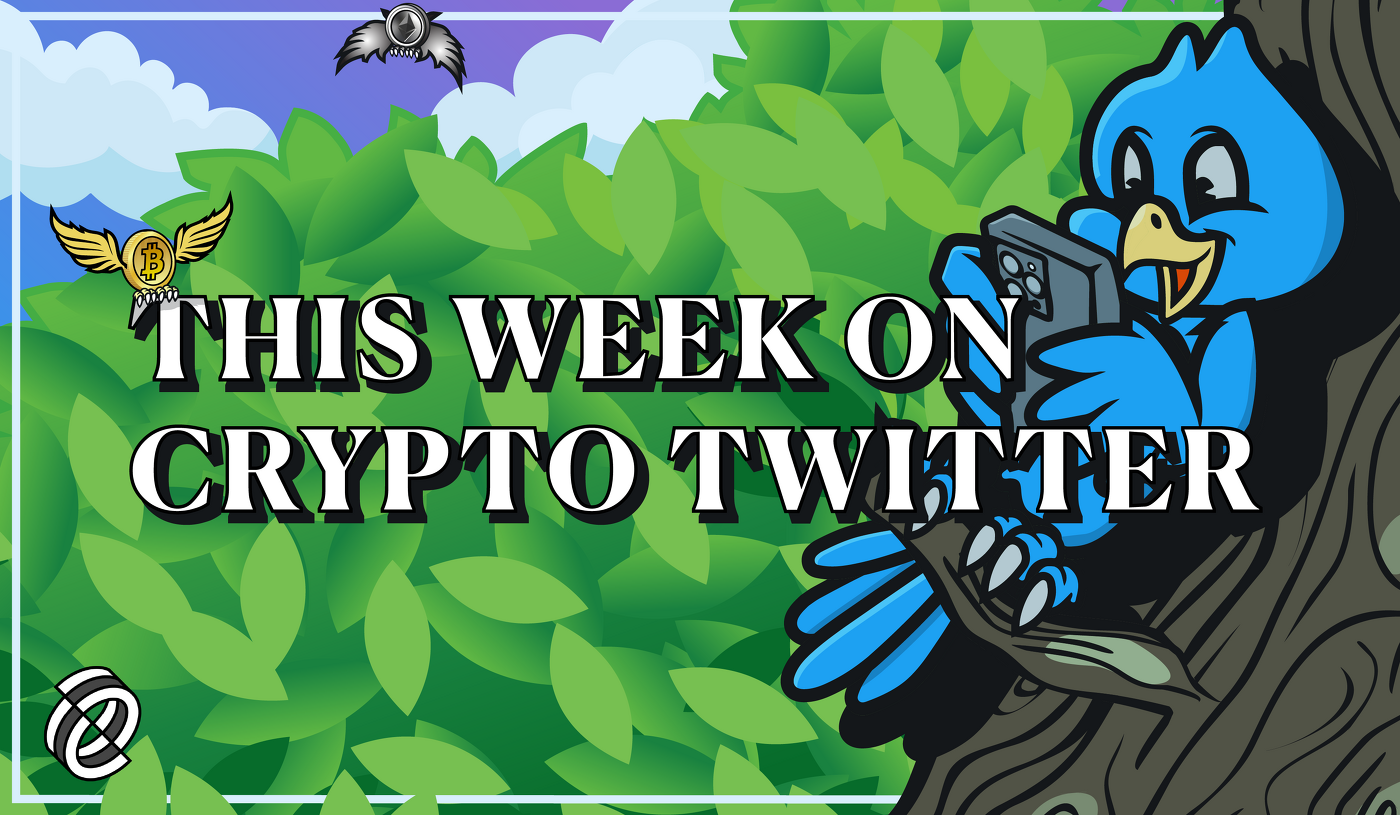 The annual NFT NYC conference took center stage this week on Crypto Twitter, swarming feeds with NFTs faster than people could mint them. But sift through the noise and there's even more going on this week. Read on to find out.
Monday
On Monday, Michael Saylor, co-founder of US software company MicroStrategy, tweeted in recognition of the 13th annual Bitcoin Whitepaper Day. "Happy #Bitcoin White Paper Day," he tweeted, in reference to the day before, when Bitcoiners commemorated the publication of Satoshi Nakamoto's Bitcoin Whitepaper on October 31st, 2008.
Happy #Bitcoin White Paper Day pic.twitter.com/Ul71l2mewr— Michael Saylor⚡️ (@saylor) November 1, 2021
Saylor's tweet featured a clip from an associated collective of 159 accredited Bitcoiners, coming together to narrate the "Bitcoin Voicepaper", a 24-minute readthrough of the Bitcoin whitepaper. "We are all Satoshi," they declared.
But the Bitcoin community wasn't the only one celebrating: Ethereum also had its moment of glory when fans tweeted about the highest ever monthly close for ETH with a price of $4,324.
Tuesday
Although the annual NFT event brought droves of NFT enthusiasts to Times Square, plus celebrities like Chris Rock and the Strokes, many more were supporting from afar.
Last night I was at a private party with an open bar where Aziz Ansari introduced Beck, The Strokes performed, Questlove did a set, then Lil Baby closed out the night.We throw the word "utility" around a lot in NFTs. What @BoredApeYC did last night? That was utility. pic.twitter.com/s0LIyPNpRc— Steve (@NFTbark) November 4, 2021
Those unable to attend in person could enjoy the next best thing: daily status updates from influencers, including j1mmy.eth and Farokh. "It's a lot to take in… WOW!" tweeted Farokh.
Life is crazy rn I don't even know what to make of what's happening in NYC. I must've met 100 people from the space in 2 days and the official conference hasn't even started yet. Blown away. It's a lot to take in… WOW!— Farokh.eth is still in NYC (@farokh) November 1, 2021
On the same day, Ethereum Name Service, a domain registrar that converts lengthy public keys to domain names (like decrypt.eth), announced the launch of an upcoming DAO. The DAO will be powered by airdropped ENS tokens.
ENS has always been an open public utility that belongs to the community.The core components of ENS are decentralized and self-running (e.g., no one can take away another person's .ETH name), but there are a few things that require some human discretion.2/— ens.eth (@ensdomains) November 1, 2021
As explained in a mirror article by ENS's director of operations, Brantly Millegan, the DAO will help regulate how much .eth domains should cost and how to disburse funds from the community treasury. ENS token holders could receive future revenue, depending on their contributions and role.
Although the token claiming will not open until November 8, ENS has started to accept applications for their DAO delegates.
Wednesday
When Jordan Belfort announced his dive into NFT Twitter last week, lots of people were worried that the Wolf of Wall Street would muddy the waters. This week, a holder of a Bored Ape Yacht Club NFT called "WillyTheDegen" furthered a growing disdain of the elite and their involvement in NFTs.
The NFT owner blocked American socialite and businesswoman Kylie Jenner after she sent the collector a private message asking if he'd be willing to sell his Bored Ape #7016—a pink furry ape wearing Elton John's heart sunglasses, with a halo to boot.
NO WAY NO WAY NO WAY 😭😭😭 MY LIFE IS DONE! WE REALLY MADE IT 😭 pic.twitter.com/DvPNAOmniH— Willy ₿ullish 🍌 (@WillyTheDegen) November 3, 2021
Willy said that he blocked Kylie to preserve the subversive NFT culture that had started several years ago. But not everyone supported him.
A mutant ape collector (a derivative of the Bored Apes from their creators, Yuga Labs) called Jerry Garbanzo replied that it was a "clout move". Blocking Jenner prevented something positive, he said: public exposure for the NFTs that stands against the hierarchical, walled gardens of Wall Street and Big Tech.
For the culture pic.twitter.com/CRnHjlpGiM— Willy ₿ullish 🍌 (@WillyTheDegen) November 3, 2021
On Wednesday, the price of Ethereum climbed even further than on Monday, setting a new all-time high of $4,664. The bullish price run prompted even more hype-based tweets from dedicated ETH supporters, speculating that the price of the protocol could rise as high as $5,000 on the same day. It did not.
ETH going for 5k tonight??? 🚀 🚀 🚀— RYAN SΞAN ADAMS - rsa.eth 🦇🔊 (@RyanSAdams) November 3, 2021
Thursday
Speculations about a bull-run for NFTs and Ethereum aside, there was even more strange activity surrounding the trading activity of CryptoPunks on Thursday.
Punk 8424 bought for 0 ETH ($0.99 USD) by 0x9264a4 from 0xc4f842. https://t.co/sNwukFD6pH #cryptopunks #ethereum pic.twitter.com/CiJ2PywDlt— CryptoPunks Bot (@cryptopunksbot) November 4, 2021
Remember the record-breaking $532M sale (later revealed as a flash loan) of Punk #9998 last week? This week, something even stranger happened: someone sold Punk #8424 sold for 99 cents.
Why? It could be anything from money laundering to tax evasion. Speculators deduced that it could also a by-product of the accursed "fat finger" slip up, whereby some people accidentally accept unwarranted trades, like when Punk #7557 sold for 4.444 ETH instead of 444 ETH earlier this week.
Friday
On Friday, the VP of Product at Coinbase, Sanchan Saxena, shared a sneak peek of Coinbase's upcoming NFT marketplace. A video of the landing page showed how you can create a profile by signing in with Coinbase or any other self-custody wallet, like Metamask.
Recently, we announced Coinbase NFT marketplace (https://t.co/IP1PZyw47K). And today, we wanted to share a sneak peak of the product and get your feedback.Here's a video of the onboarding flow for any user to connect and create their profile 👇 pic.twitter.com/tRr9phFwta— Sanchan S Saxena (@sanchans) November 4, 2021
The marketplace lets you create a profile that looks like Instagram and Facebook. You can choose which NFTs show up on your profile, as well as show your number of followers and who you're following.
In recognition of the creators that shared their work with the upcoming platform, Sanchan concluded the thread by giving special thanks to a handful of names like Ponderware (creators of MoonCats), Forgotten Rune and Daniella Attfield.
Source
Subscribe to get our top stories