The View From Colorado's Crypto Scene
6 Nov, 2021
•
4 min read
•
Bitcoin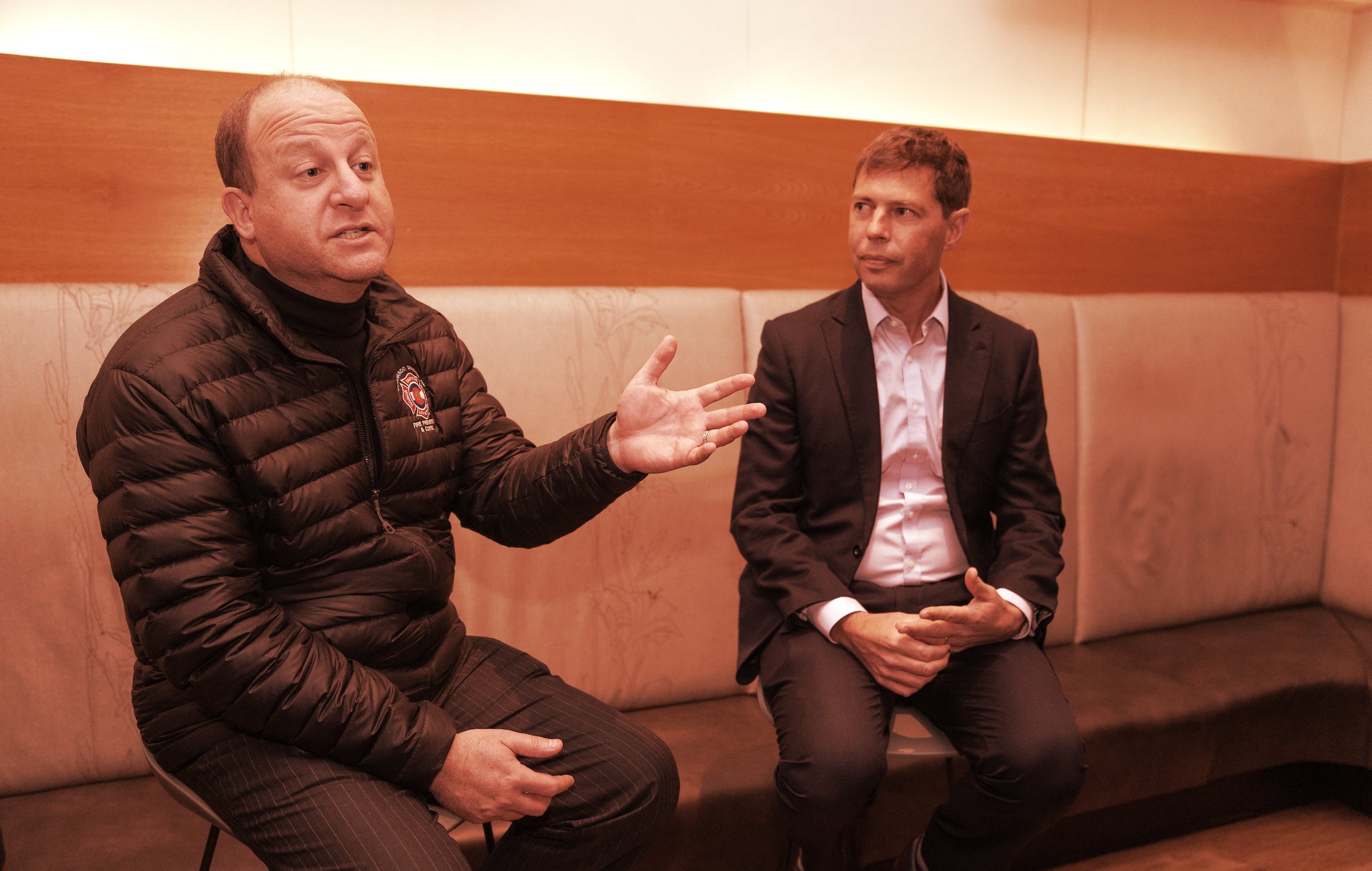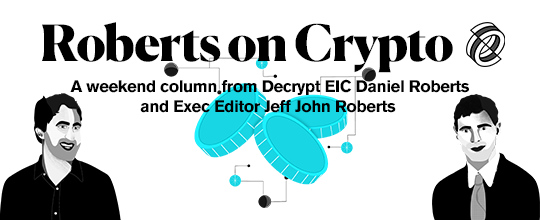 Just one night after newly elected NYC Mayor Eric Adams announced he will take his first three paychecks in Bitcoin, Colorado Governor Jared Polis was sitting in a restaurant in Boulder telling a group of crypto VIPs about his plans to push his state to embrace Bitcoin.
It was part of our Decrypt-hosted dinner this week, and was attended by entrepreneurs and executives from Coinbase, Circle, Square, PayPal, Gitcoin, ShapeShift, Zcash, and the Ethereum Foundation. We hosted the evening under Chatham House Rules, which means the content of conversations can be shared, but not quotes.
One big-picture takeaway from the event: Colorado has quietly become a powerful crypto hub.
The Centennial State is home to prominent Bitcoin and Ethereum OGs, and has gained a wave of new crypto players as a result of the pandemic "techxodus" from cities like San Francisco. Throw in Colorado's entrepreneurial culture and outdoor amenities, and you have the setting for a booming new industry. But how does it stack up to other Bitcoin-friendly cities?
One dinner attendee framed it thusly: Miami has earned attention, but that's partly due to Mayor Francisco Suarez's loud self-promotion and the city's famous party scene. Would-be crypto mecca Wyoming has had to work extra hard to attract attention because it's a small state, but has notched some big accomplishments that are worth replicating by other states. But overall, Colorado, Wyoming, and Florida are all emerging leaders in pushing for crypto adoption at the city and state level.
As for New York, we'll see. One guest noted how the state has been famously unfriendly to crypto in the past, but innovative crypto projects like Uniswap have set up shop there nonetheless. It helps that Gotham is the global center of finance. And the city is likely to get a further boost from its new Bitcoiner mayor.
Here are our other takeaways and nuggets from the closed-door dinner:
Tension between O.G. crypto libertarians and government is likely to grow. Many crypto builders see things in stark terms: politicians don't get crypto (one founder said they've barely learned what Bitcoin is and maybe they now know about Ethereum too, and that's it) and they can't be trusted to regulate it properly or fairly. So: Who's going to teach them?
Crypto policy is a federal matter, but states could do more. Even in crypto-friendly Colorado (Governor Polis once brought a Bitcoin ATM to Congress), state agencies are not using blockchain technology to reduce the information they collect on citizens. Likewise, states could develop tax and payment policies that support crypto, but they have failed to do so.
Crypto people have... different ways to unwind. One guest observed that the drug most associated with Wall Street—cocaine—is not particularly popular with the crypto crowd. Other attendees agreed, and said their peers prefer MDMA and psychedelics.
DeFi, DeFi, DeFi (and DAOs). The guests from true crypto projects raved about the doors that DeFi has opened, and the possibilities for DAOs to create a new path forward for digital organizations. (Representatives from traditional fintech corporations like PayPal and Square, not so much.) ShapeShift, for example, recently announced it will do away with itself as a company and become a DAO. Gitcoin did the same earlier this year, spinning out of Consensys (which also funds the editorially independent Decrypt) and becoming decentralized.
These are only a few of the ideas bandied around during a lively, thought-provoking evening. But the most exciting takeaway is that this dinner took place not in San Francisco or Miami, but a midsize mountain town. Similar discussions are happening in places big and small in the U.S. and around the world as the people who once led niche crypto meet-ups become part of the political and economic elite. Where should we host our next dinner?
This is Roberts on Crypto, a weekend column from Decrypt Editor-in-Chief Daniel Roberts and Decrypt Executive Editor Jeff John Roberts. Sign up for the Decrypt email newsletter to receive it in your inbox. And read last weekend's column: Woof! What to Make of Dogecoin, SHIB, and FLOKI.
Source
Subscribe to get our top stories