Why Trapped Longs At Bitcoin ATH Could Lead To More Downside
28 Oct, 2021
•
3 min read
•
Bitcoin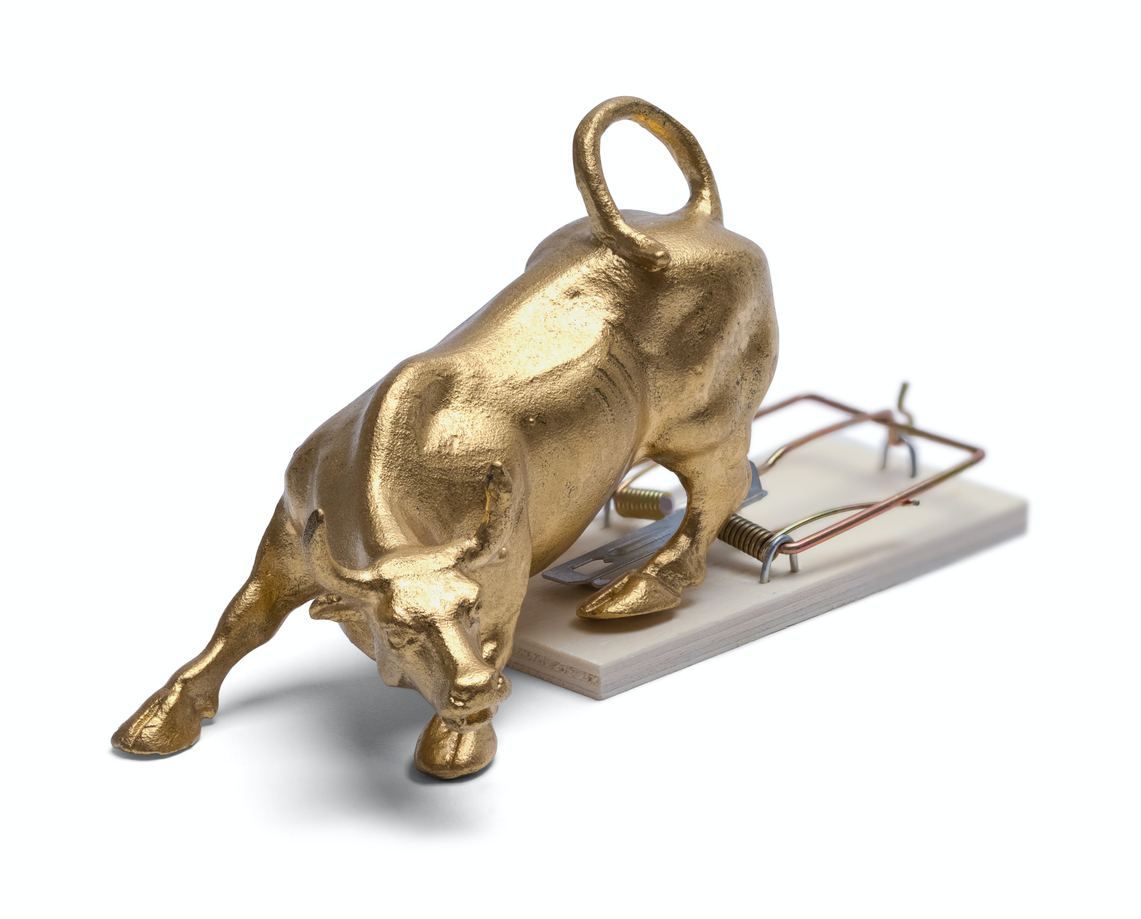 Bitcoin's new all-time high this month has led to a number of interesting developments in the crypto space. The success of the first Bitcoin ETF contributed greatly to the price of BTC finally bursting through the $67K price point and with it has come to a spike in funding rates in the market. The ProShares ETF saw over $1 billion in trading volume in its first day, signaling increased inflows into the market.
The spike in funding rates moved along with the price movements of BTC in the month of October. This spike maintained momentum along with BTC movements. However, as the price of bitcoin has begun a downward trend, funding rates have also evened out to mid-October levels.
Bitcoin Open Interest Spikes
Open interest in bitcoin had recorded a significant spike when the price of the digital asset had moved past $67K. BTC-denominated open interest in perpetuals had since a sharp increase to the tune of 15,000 when the asset reached its new all-time high in October. The spike in BTC-dominated perpetuals had risen past levels recorded during the April all-time high.
The increased interest from big money is credited for the spike in the funding rates recorded last week. More specifically short-term traders expected the value of the digital asset to continue to grow and break past $70K. Funding rates have shown similar movements to the futures market in recent times.
Arcane Research put forward that this increase in open interest and increased funding rates could point to leveraged long-trades currently in the all-time high range. If this is so, then this is something to keep an eye on if the price of the digital asset continues to decline in the coming days.
Big Money Moving Into The Market
Institutional inflows also saw record volumes following the all-time high breakout last week. A CoinShares report showed that bitcoin saw inflows of up to $1.45 billion in the past week alone. Most of this volume came from trading in the ProShares ETF that debuted on Tuesday last week. An additional $138 million flowed into BTC products in other regions.
Sentiment on Wall Street is beginning to turn in favor of the top cryptocurrency in the market. Data showed that the number of Wall Street brokers interested in the BTC and the market had spiked from 5% at the beginning of the year to 15% presently who say that they are starting to make investments in BTC more seriously.
Market sentiment overall remains positive with the all-time high run of the previous week. However, declining prices have led investors down a more cautious path when trading in the cryptocurrency. Bitcoin's price touched $58K in the early hours of Wednesday ahead of market opening for midweek trading.
Source