Bitcoin Drops Below $60,000 as $500 Million in Crypto Gets Liquidated in One Hour
27 Oct, 2021
•
2 min read
•
Bitcoin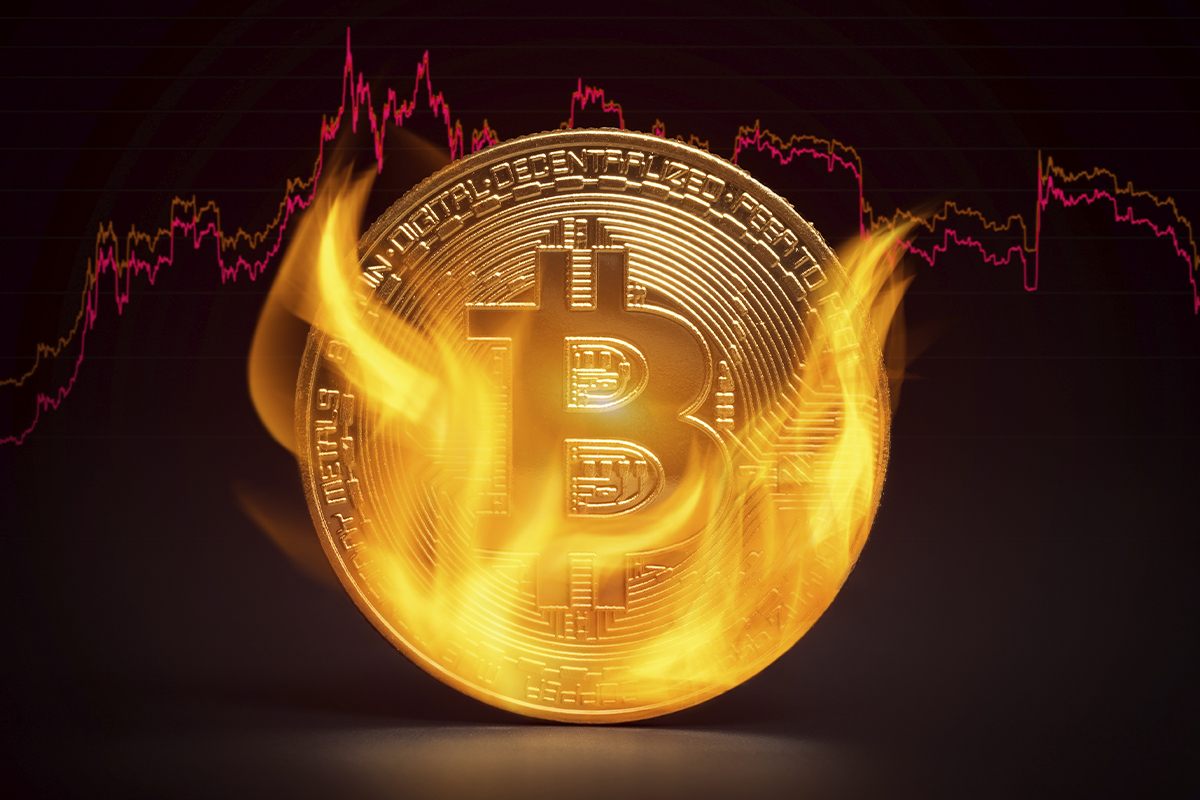 According to the data provided by CoinMarketCap, the two largest crypto assets, Bitcoin and Ethereum, have declined in price, going below $60,000 and $4,000, as over 500 million USD in liquidations across exchanges was noticed by Bybt service.
Bitcoin suddenly fell by 4.5%, falling below 59,000, Ethereum fell below 4,000, and the amount of liquidation in one hour has exceeded 500 million U.S. dollars.— Wu Blockchain (@WuBlockchain) October 27, 2021
$500 million in crypto liquidated in an hour
The king crypto has gone down below the $60,000 level, dragging Ethereum along to the area below $4,000. ETH has recovered above $4,000 by now, though.
According to the data shared by Bybt, over the past hour, a total of $517.02 million worth of crypto positions has been liquidated across multiple crypto exchanges.
$503.9 million from that was liquidated in longs on Binance, Bitfinex, Huobi, Bitmex, FTX and other digital trading platforms.
Bitcoin rally halts as long term traders are fixing profits
Thus, Bitcoin has lost almost $2,000 in just a few minutes. Besides, funding rates on various crypto exchanges spiked dangerously and the level of Bitcoin fear and greed dropped from the highest mark in more than half-a-year.
Besides, Bitcoin long-term traders seem to be withdrawing some of their profits – this is what usually happens after BTC reaches a new all-time high.
BTC hit a new lifetime peak of $66,930 on October 20.
Source
Subscribe to get our top stories