Ethereum Hits New All-Time High of $4,366
21 Oct, 2021
•
1 min read
•
Ethereum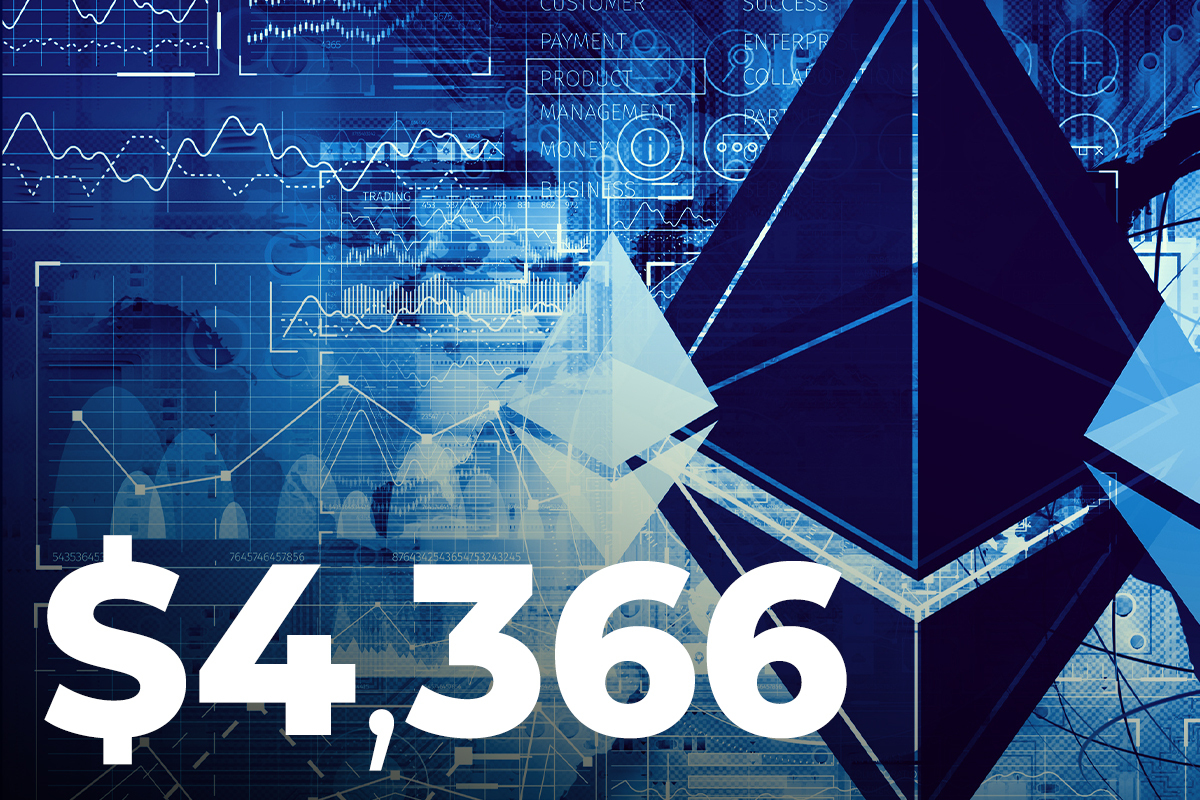 Ethereum is following in the footsteps of Bitcoin and an hour ago it reached a new all-time high of $4,336, according to the data from CoinMarketCap.
Bitcoin hit a new ATH on October 20, reaching $66,930 after the launch of the first US Bitcoin futures ETF by CoinShares on the NYSE on October 19.
In August this year, Ethereum developers rolled out the EIP-1559 upgrade, which among other things, enabled ETH token burn.
In December 2020, Ethereum launched the zero phase of Ethereum 2.0 and validators began depositing Ether, locking it in the ETH 2.0 contract.
Source