NY Attorney General: Unregistered Crypto Lenders Must Shut Down
18 Oct, 2021
•
2 min read
•
Regulation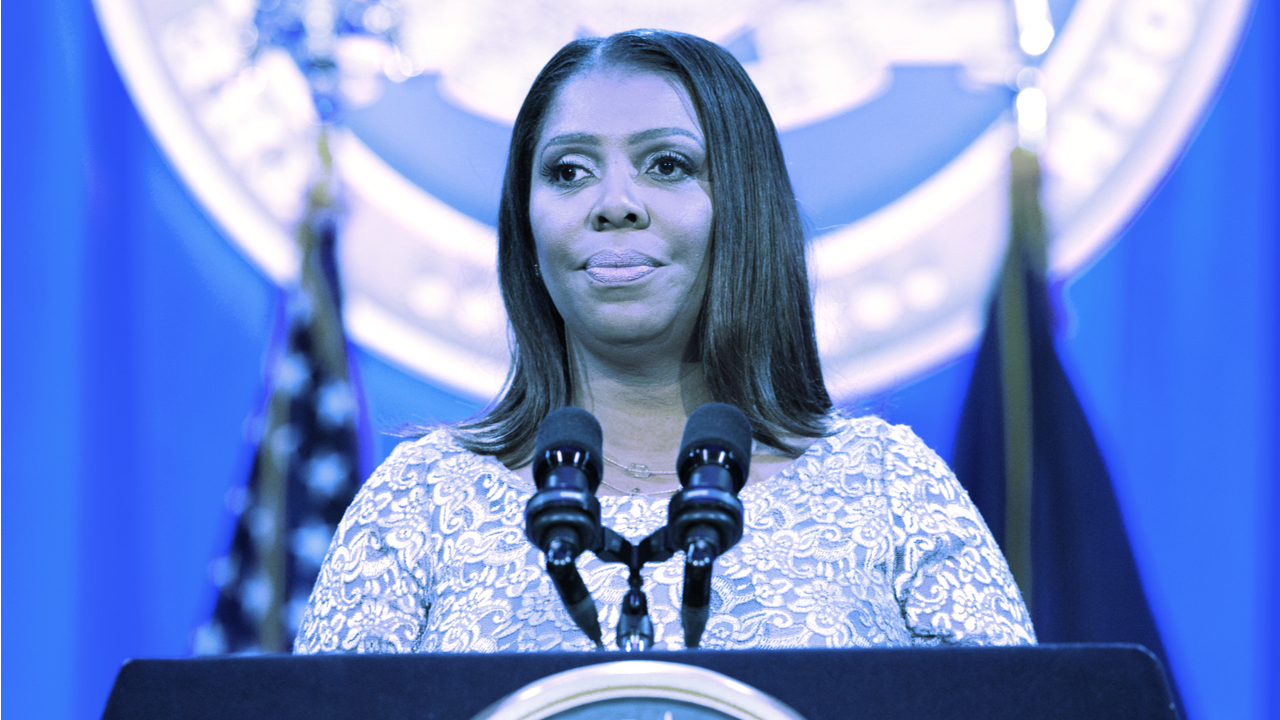 New York Attorney General Letitia James today ordered two "unregistered crypto lending platforms" in the state to cease all operations, while demanding that three others hand over information about their operations to her office.
"Cryptocurrency platforms must follow the law, just like everyone else, which is why we are now directing two crypto companies to shut down and forcing three more to answer questions immediately," James said in a press release.
The New York Attorney General did not name the crypto lenders in the release, and the names of the companies were redacted in the accompanying letters. However, one of the letters bears the filename "Nexo Letter" while the other is called "Celsius Letter," suggesting that Nexo and Celisus Network are two of the companies being targeted by the NYAG. At the moment, it remains unclear which other three crypto lenders are being investigated.
Representatives for Nexo and Celsius did not immediately respond to Decrypt's request for comment
"The virtual currency lending products at issue in today's actions promise a fixed or variable rate of return to investors, and claim to deliver those returns by, among other things, trading with, or further lending those virtual assets," the NYAG said in a statement.
The NYAG said that these platforms offer "interest-bearing accounts" and, as such, fall into the category of securities, according to New York's Martin Act. Passed in 1921, the Martin Act gives the NYAG broad powers to investigate alleged securities fraud.
Today's announcement indicates that these firms are offering securities without registering with the Office of the Attorney General.
This story is developing and will be updated.
Source
Subscribe to get our top stories