Bitcoin Diamond Hands Reach New Highs, Preview Before Fresh Rally?
Right now
•
3 min read
•
Bitcoin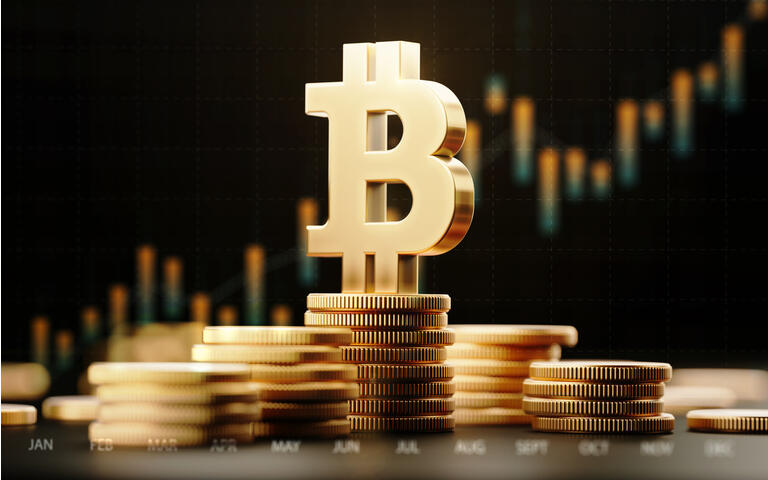 With a 31.6% profit in the weekly chart, Bitcoin has been retaking his mantle as the king of the crypto market during the past days. The first cryptocurrency by market cap has been moving to the upside with a strong conviction and seem poised to retake its previous highs.
At the time of writing, Bitcoin trades at $54,659 with a 1% profit in the daily chart. During this period, BTC's price was rejected as it entered the mid-area around its current levels.
In support of the bulls, Glassnode records an increase in the number of BTC investors with "diamond hands" or less inclined to take profits on sudden moves. This metric now stands at an 80.5% of the Bitcoin total circulating supply.
In that sense, 71.1% of the Bitcoin long term holders are in profit as BTC moved back into the $50,000, with a 9.4% at a loss and a 19.5% of the circulating supply in control of short-term holders. The latter are comprised of those investors who took a position in BTC in the past 3 months.
As seen below, Bitcoin has managed to climb to an all-time high in every previous bull market when the number of long-term holders reached or surpassed 54%.
At its peak in 2021, when the price of Bitcoin touched the $64,000, Glassnode records a long-term holder's percentage of 67.7%. In combination with the low percentage of short-term holders, there seems to be enough evidence to suggest a continuation in the upward trend.
Further data provided by Glassnode indicates a rise in the number of BTC purchase by long-term holders since March 2021. During this period, long-term holders added over 2.35 million BTC to their addresses.
In contrast, only 180,000 Bitcoin (BTC) were issued by miners. Therefore, long-term holders added 13x more BTC than those produced by this sector.
Bitcoin Fundamentals Favor The Bulls
Additional data provided by CryptoQuant noted a reduction in the supply of Bitcoin held by crypto exchange platforms. This metric has dropped to a 1-year low, as seen in the upcoming chart.
During this period, the chart shows a direct correlation between the price of BTC and its supply across exchange platforms.
However, CryptoQuant also notes almost no variation in the stablecoin supply ratio. On a decline since May 2021, this metric is used to measure the demand on the crypto market.
As the chart shows, BTC's price took important hits when the stablecoin supply ratio dropped in March until the end of July when an uptick coincided with Bitcoin moving away from its previous range in the $30,000.
If the bulls are to have a serious chance at retaking its previous all-time highs, the stablecoin supply ratio needs to get back at the yearly open levels.
Source