Litecoin Plunges as Walmart Press Release Appears to Be Fake
8 min ago
•
1 min read
•
Altcoins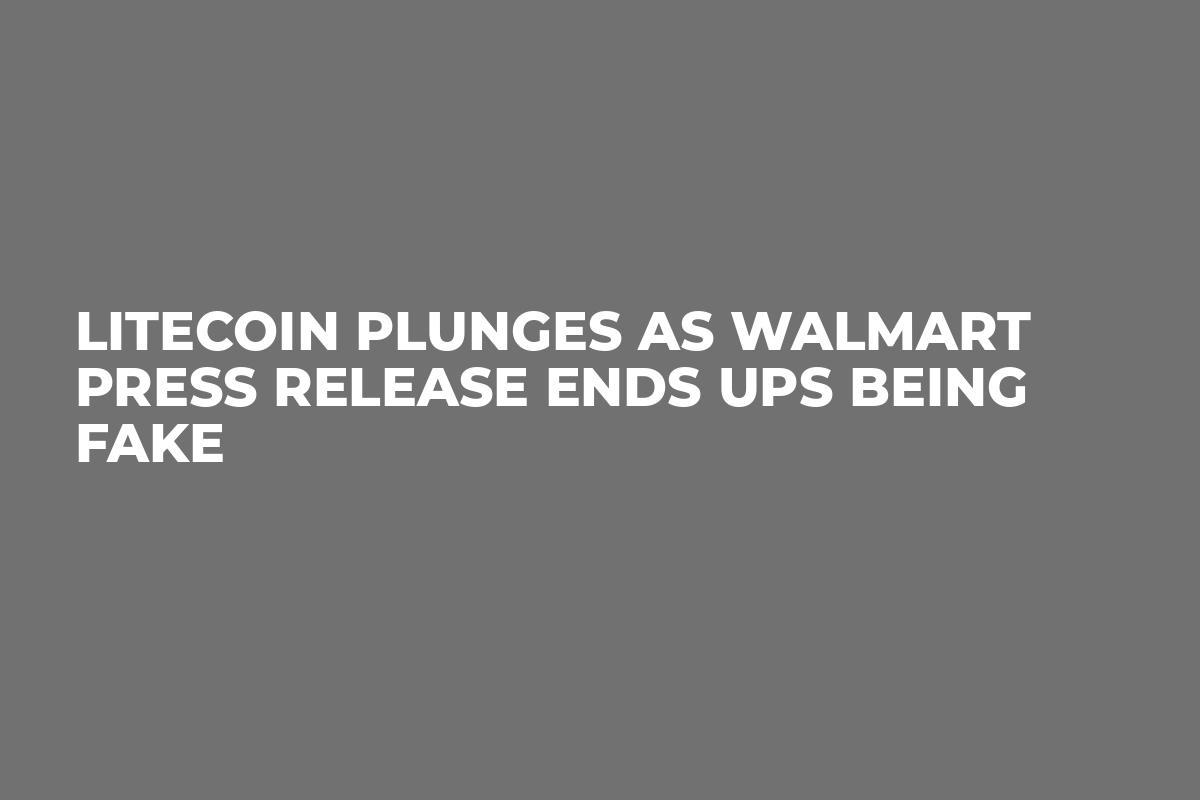 Easy come, easy go. The price of Litecoin plunged on speculation that the press release about Walmart accepting the cryptocurrency starting from October ended up being fake.
The news was posted by the official Twitter account of Litecoin and reported by numerous media outlets, including Reuters.
Even @litecoin doesn't know if they are partnered with Walmart and deletes this tweet after 10 minutes; pic.twitter.com/F16IZNkK3T— Fatih $=1/∞ (@FatihSK87) September 13, 2021
However, it appears that the announcement was a hoax posted by another wire account.
The Litecoin account also proceeded to delete the original tweet about the partnership.
Source