DeFi Giant Uniswap Under SEC Investigation, The Wall Street Journal Reports
3 Sep, 2021
•
1 min read
•
Regulation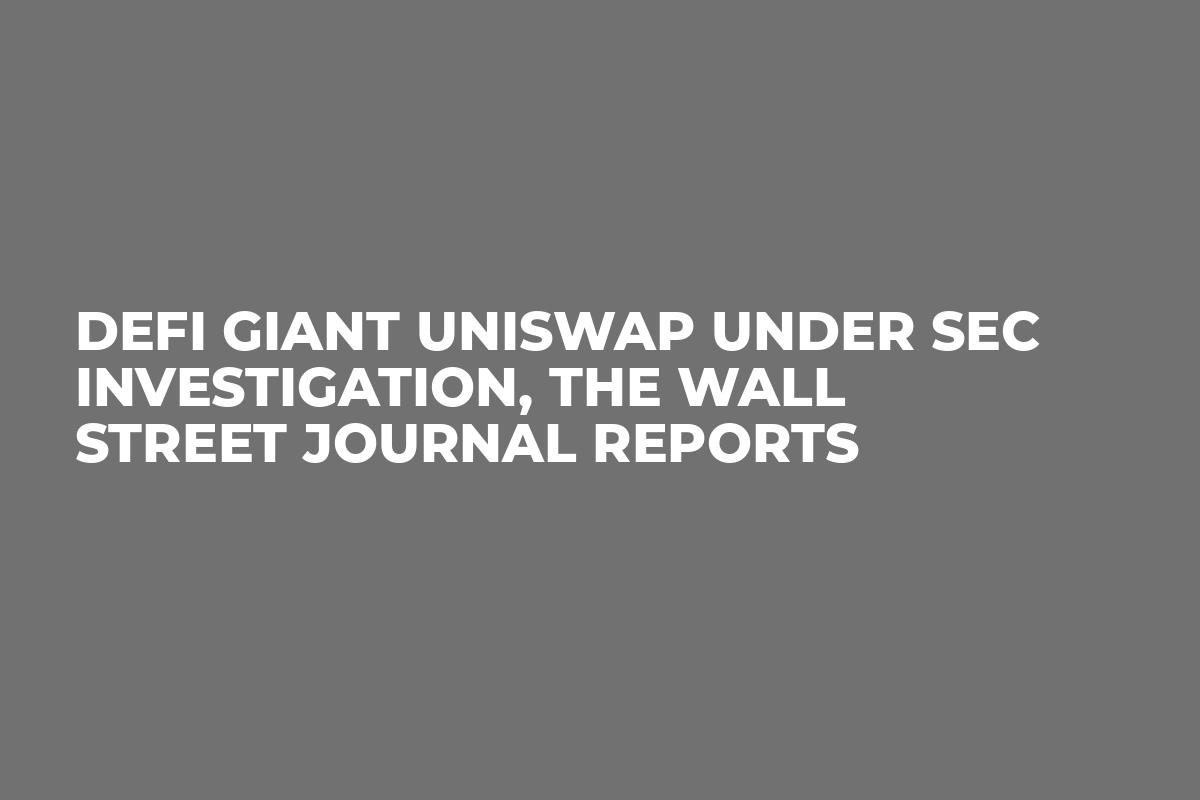 The U.S. Securities and Exchange is reportedly investigating automated market maker Uniswap, according to a bombshell report by the Wall Street Journal that cites sources privy to the matter.
SEC boss Gary Gensler voiced his concerns about the booming decentralized finance industry in early August.
He then ramped up his criticism of DeFi projects, recently claiming that they are not sufficiently decentralized:
There's still a core group of folks that are not only writing the software, like the open-source software, but they often have governance and fees.
A spokesperson for Uniswap told the WSJ that the company is committed to regulatory compliance.
The price of UNI, the project's governance token, has been largely unaffected by the news, currently trading down about 1.5 percent.
The SEC is yet to confirm the report since it cannot speak about non-public investigations.
The much-feared agency is currently embroiled in a lawsuit against blockchain company Ripple as well as several other crypto actors.
Source