Bitcoin Whales Pile in as Global Market Cap Hits Record High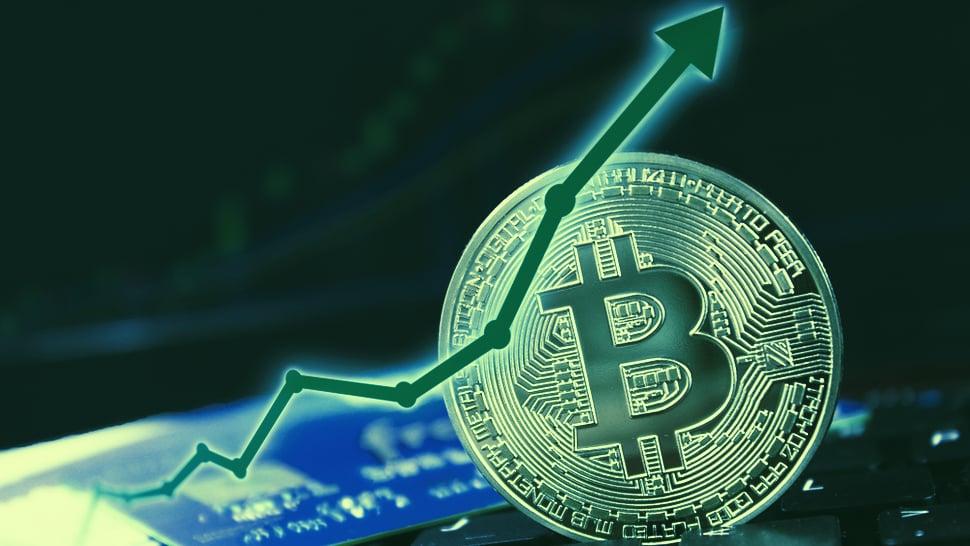 In brief
Global crypto market cap hit a new record of $1.18 trillion
The boom is thanks to Ethereum's meteoric run and DeFi's renaissance.
Wall Street set new records as the US economy recovery accelerates.
Global market cap hit a record high overnight as the total value of all cryptocurrencies went above $1.18 trillion for the first time, according to data company Nomics.
The boom has been fuelled by the combination of Ethereum's meteoric rise and DeFi's renaissance. But over night, Bitcoin and Ethereum prices did little in terms of gains or losses.
Bitcoin's price, after starting yesterday strongly, saw losses in the afternoon that lead to a minor 0.5% gain overall.
But that hasn't stopped Bitcoin whales continuing their acquisition of BTC, according to on-chain market analysts glassnode.
The number of #Bitcoin whales (entities holding ≥ 1k $BTC) has seen an astounding increase.Since the beginning of the year, more than 200 new whale entities have appeared in the network –– data supporting the case that institutions are arriving.Chart: https://t.co/UyP0uwZW5V pic.twitter.com/ymaM2J8ksS— glassnode (@glassnode) February 4, 2021
In news shared on Twitter, 2021 has seen the whale community - investors that hold more than 1,000 Bitcoin - grow aggressively. More than 200 new HODLers have appeared, lending more weight to the narrative that institutional investors continue to see value in cryptocurrency.
Ethereum too had a muted day, after a week of stellar growth. The project nudged up 0.8%, maintaining its position above $1,500 for four days straight.
But further down the market caps, things were far from dull. Ripple bounced back 14% from the crash after this week's pump and dump action from investors.
Polkadot is up 4.6%, Cardano 16% and Chainlink 11%. In fact, almost all of the currencies in the top 20 by market cap are up, except Dogecoin. The meme coin which has been enjoying the affections of Elon Musk this week surged yesterday to a market cap of $6 billion.
But the party appears to be over, for now, as its price slid nearly 7% overnight.
S&P 500 and Nasdaq hit record highs as US economy recovery accelerates
It was a day of records for both crypto and Wall Street as the S&P 500 and Nasdaq ended at record closing highs. The Dow closed just 0.5% shy of its own recent all-time closing high.
What's got investors in such a good mood? Better-than-expected economic data showing the US recovery is accelerating. Oil markets are gearing up for a return of travel leading to price gains, and financial companies are growing faster than any other category on stock markets as treasury yields return.
With new weekly jobless claims improving to a two-month low, it seems yesterdays concerns a market bubble was forming are nothing but air.
Sponsored by AAX
This sponsored article was created by Decrypt Studio. Learn More about partnering with Decrypt Studio.
Source
Subscribe to get our top stories