Bitcoin and Ethereum Continue to Fall, Crashing More than 7%
21 Jun, 2021
•
3 min read
•
Bitcoin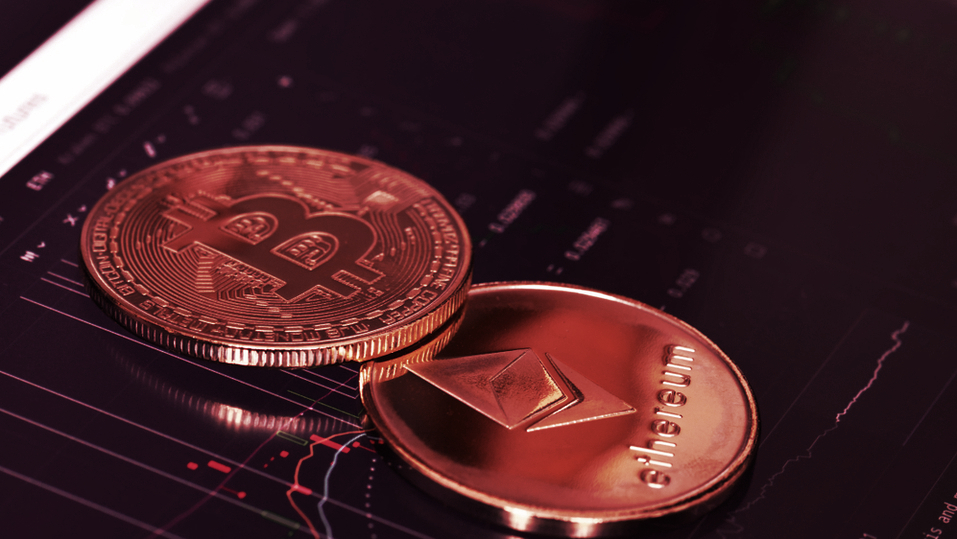 In brief
The leading cryptocurrencies opened Monday deep in the red.
More bearish news out of China suggests that one of the country's largest banks is banning crypto transactions.
Bitcoin is down more than 15% over the past seven days as authorities in China halt mining activity one province at a time. Ethereum hasn't fared much better, plummeting nearly 20% over the same time period.
Continued progress towards a major code change has done little to cushion the second-largest cryptocurrency's fall. Called Ethereum Improvement Proposal (EIP) 1559, this code change will make transaction fees on Ethereum more predictable for users among other tweaks.
London is now finally ready to hit testnets 🇬🇧🎉Next week, Ropsten, will upgrade, followed by Goerli & Rinkeby the weeks after. Read this to find out how to prepare for the upgrade & expect another announcement when a mainnet block is chosen 😄https://t.co/tq0Hq56MxV— Tim Beiko | timbeiko.eth 🦇🔊 (@TimBeiko) June 18, 2021
On June 18, Tim Heiko, an Ethereum developer and member of the Ethereum Foundation, announced a key hard fork, which includes EIP-1559, would launch on testnets this week.
Still, Ethereum continued its crash. Over the past 24 hours, Ethereum is down more than 8%.
Bitcoin slips amid China mining ban
Bitcoin's latest tumble makes much more sense given the ongoing crackdown in China on miners. Already, five different provinces including Yunnan, Inner Mongolia, Sichuan, Xinjiang, and Qinghai have all ordered that Bitcoin miners halt operations.
The results have been significant given how much influence Chinese miners have over the network. Miners in the country are responsible for over 65% of the network's hashrate, according to the Cambridge Centre for Alternative Finance. Hashrate is the metric used to measure how much computing power is being used to secure the network.
Source:
As a result, the network's hashrate has fallen roughly 39% from its highs in May, according to BitInfoCharts. At press time, Bitcoin's hashrate is 104.748.
China's crypto policies have been the most influential force on the recent Bitcoin price action.
After halting mining activity, a recent notice from China's third-largest bank, the Agricultural Bank of China, has stirred further selling. Earlier this morning, the bank announced that it would ban its services to anyone making crypto transactions including Bitcoin.
Agricultural Bank of China issued a notice that they will not participate in virtual currency transactions and related activities. Customer accounts participating in such activities will be closed and customer relationships will be terminated. #bitcoin #Cryptocurency pic.twitter.com/vXKNdilmky— 8BTCnews (@btcinchina) June 21, 2021
Shortly after, the bank deleted the notice.
Ok guys. Seems like the bank deleted the notice only a few minutes after it released. https://t.co/6YrXyVthOm pic.twitter.com/PCbVIQYUru— 8BTCnews (@btcinchina) June 21, 2021
Colin Wu, a crypto-journalist in China, speculated that the government ordered the bank to delete the notice because the government would prefer that all banks publish such a notice at the same time for "greater effect."
"This is just a guess," said Wu. "Our short-term judgment is a bit pessimistic."
Amid the confusion, Bitcoin has fallen nearly by 7.2% and is trading hands at just over $33,000.
Source
Subscribe to get our top stories