Bitcoin and US Markets Continue Boom As All-Time-Highs in Sight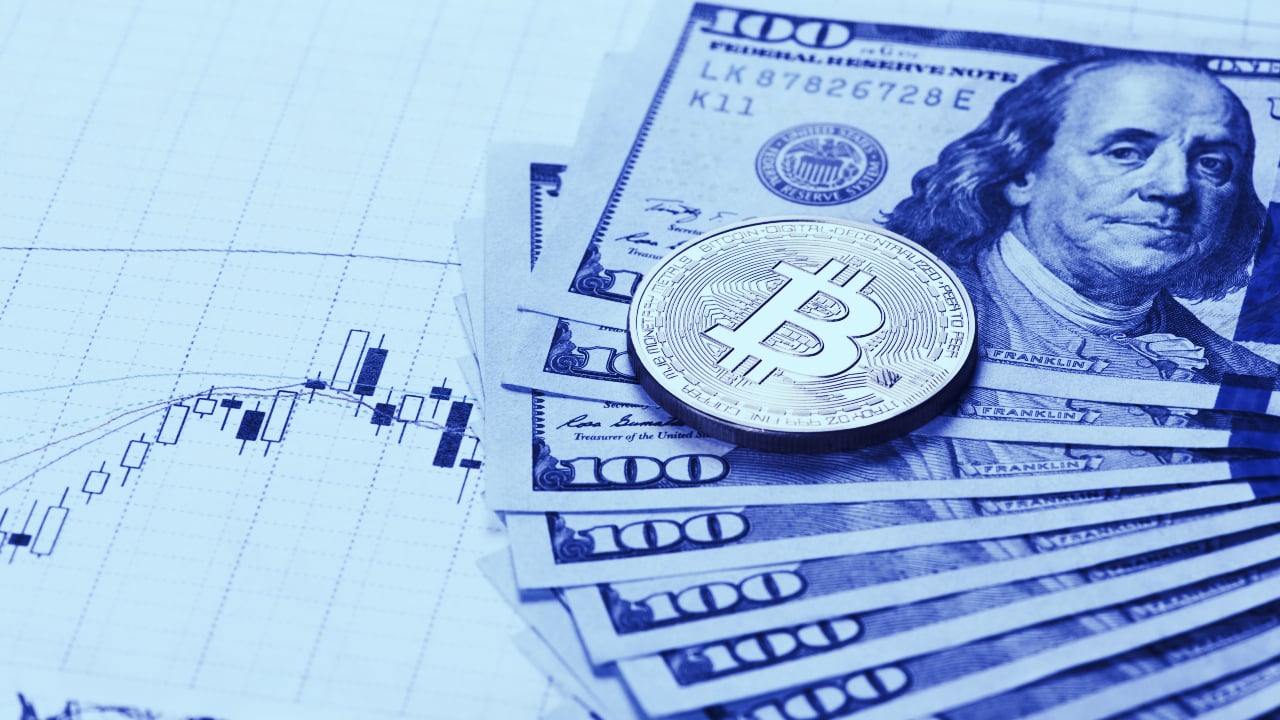 In brief
Crypto markets continue advance as market cap surges beyond $1 trillion.
Bitcoin and Ethereum both up but technical indicators suggest assets are overbought.
Stock market investors are concerned a bubble is forming as asset prices continue to climb.
The prices of cryptocurrencies are moving in tandem with the broader stock market as it was another green day for assets.
Global crypto markets were up 5.6% in the last 24 hours to $1.17 trillion, making it four days straight crypto's total value has stayed about the trillion dollar mark.
Leading the charge was Bitcoin, with 4.7% gains, putting it just shy of $38,000. It's been 27 days since it hit $40,000. If Bitcoin gains another 7% it will surpass that figure, but some indicators suggest the asset is becoming overbought, according to Market Milk.
Ethereum, which continues its stellar growth is in uncharted territory. The asset is up again, with 8% gains in the last 24 hours, continuing its month long run above the previous highs of $1,000 recorded in 2018.
But technical indicators have been sat in the red for some time indicating Ethereum's position is due for a correction at some point.
A similar question is being asked of asset prices more broadly, how much room is there left for growth and how much of it is the result of good old hubris?
Markets continue gains as big cap tech stocks exceed expectations
The Dow and S&P 500 were up fractions of a percent in closing while the Nasdaq closed 0.02% down. But digging a little deeper it was a big day for some companies. eBay jumped 10% and PayPal rose 6% as their fourth quarter results came in higher than estimates.
Investors are increasingly turning back to 'fundamentals' - a term loosely referring to how healthy a company is based on earnings reports and other salient metrics - after the GameStop turbulence of last week.
That trend is set to continue today as market watchers will be watching closely to see if Snapchat, Pinterest and Pelton can continue the positive momentum as they all report earnings.
But some investors are beginning to draw comparisons between today's tech boom and that of the 1999 tech-market crash suggesting some sectors are becoming over inflated.
Investment managers have been quick to point out that this time things are different. Most notably because interest rates for banks to borrow and lend was at 6.5% back in 1999, where as today it's zero.
This means that money has and will continue to pour into equity markets as, "there is simply no alternative," Anastasia Amoroso, head of cross-asset thematic strategy at JP Morgan Private Bank told Yahoo Finance yesterday.
Does buying stocks because there's no alternative fit the 'fundamentals' narrative? Time will tell.
Sponsored by AAX
This sponsored article was created by Decrypt Studio. Learn More about partnering with Decrypt Studio.
Source
Subscribe to get our top stories