NYSE Is Doing NFTs and No One Knows What to Make of It
13 Apr, 2021
•
2 min read
•
NFT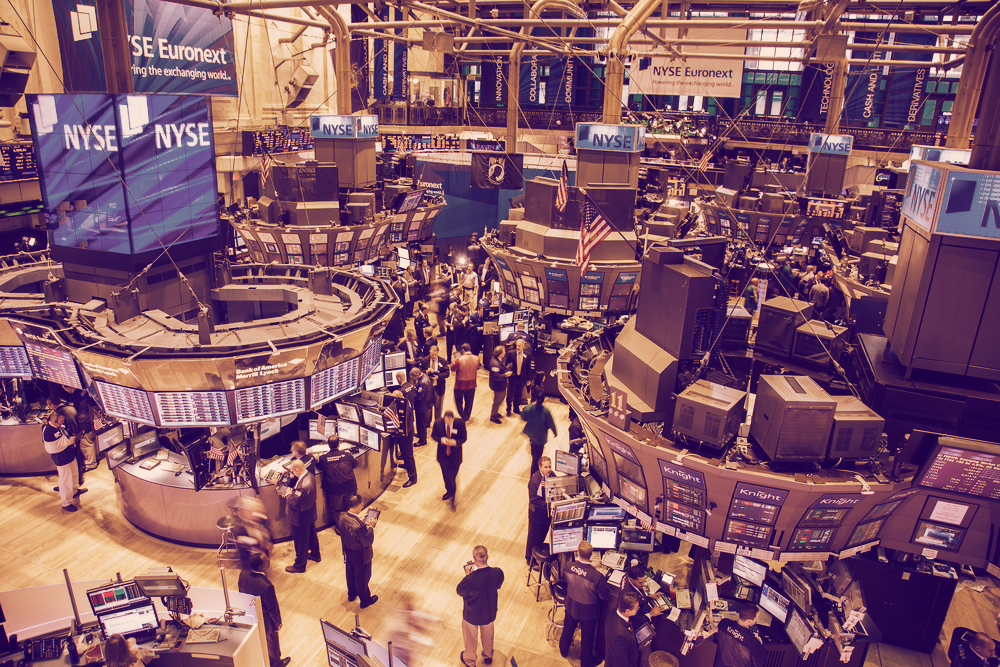 In brief
The NYSE is issuing NFTs.
Cryptocurrency advocates have raised and/or waggled their eyebrows.
Crypto isn't stocks. But now stocks are...crypto?
The New York Stock Exchange (NYSE) today announced it is issuing NFTs commemorating the "first trades" of important stocks. And many crypto advocates are, well, "perplexed" seems like the right word.
NYSE has issued non-fungible tokens, available via US-based crypto exchange Crypto.com and its associated blockchain, covering six stock assets: Coupang, DoorDash, Roblox, Snowflake, Spotify, and Unity.
Ah, yes, who could forget where they were when Coupang began trading? Now, no one, because that March 11 trade for the Korean e-commerce company—the largest IPO of the year—is in a digital format.
Now you can buy gobbledgook in NFT form from the NYSE, yay https://t.co/uVjZTneuuH pic.twitter.com/EaoHQCrVCm— Felix Salmon (@felixsalmon) April 12, 2021
NFTs are unique digital assets that confer certain rights on the holder. They've been used as deeds for artwork, music, and virtual trading cards. And now, in proof that irony is officially dead, the digital tokens are being used to help (literally) Wall Street rake in more cash.
"The NYSE DEX fork will suck, won't it?" tweeted Arjun Balaji of VC fund Paradigm.
🏦 NYSE: 2800 trading pairs in 228 years🦄 Uniswap v2:36000 trading pairs in 1 yearbut hey they made some NFTs 🚀 https://t.co/uTUxhSCidO— Hayden Adams 🦄 (@haydenzadams) April 12, 2021
https://t.co/cZqvOuYYCi pic.twitter.com/12U74aGfld— Jill Carlson (@jillruthcarlson) April 12, 2021
"No one asked for this," shared CoinShares Meltem Demirors.
Messari co-founder Dan McArdle wrote, "Every cycle, legacy players feel the fomo and somehow manage to find the least-meaningful way to participate; from celebs launching their own coins, to companies adding 'blockchain' to their names, to issuing souvenir nfts apparently..."
In an attempt to find common ground with the crypto crowd, the NYSE suggested that it helped make Coinbase's public launch on rival exchange Nasdaq this Wednesday possible. It also touted its embrace of shell companies:
"Innovation is what we do at the NYSE. We were the first with Direct Listings and at the forefront of the emergence of SPACs," tweeted the exchange. "Now we want to help drive this new wave of NFT innovation."
(SPACs are "special purpose acquisition companies," or shell companies used to raise money to buy another company.)
In totally unrelated news, there's growing concern of an NFT bubble.
Source