Binance Coin Soars to New All-Time High of $610. Here's Why
12 Apr, 2021
•
3 min read
•
Blockchain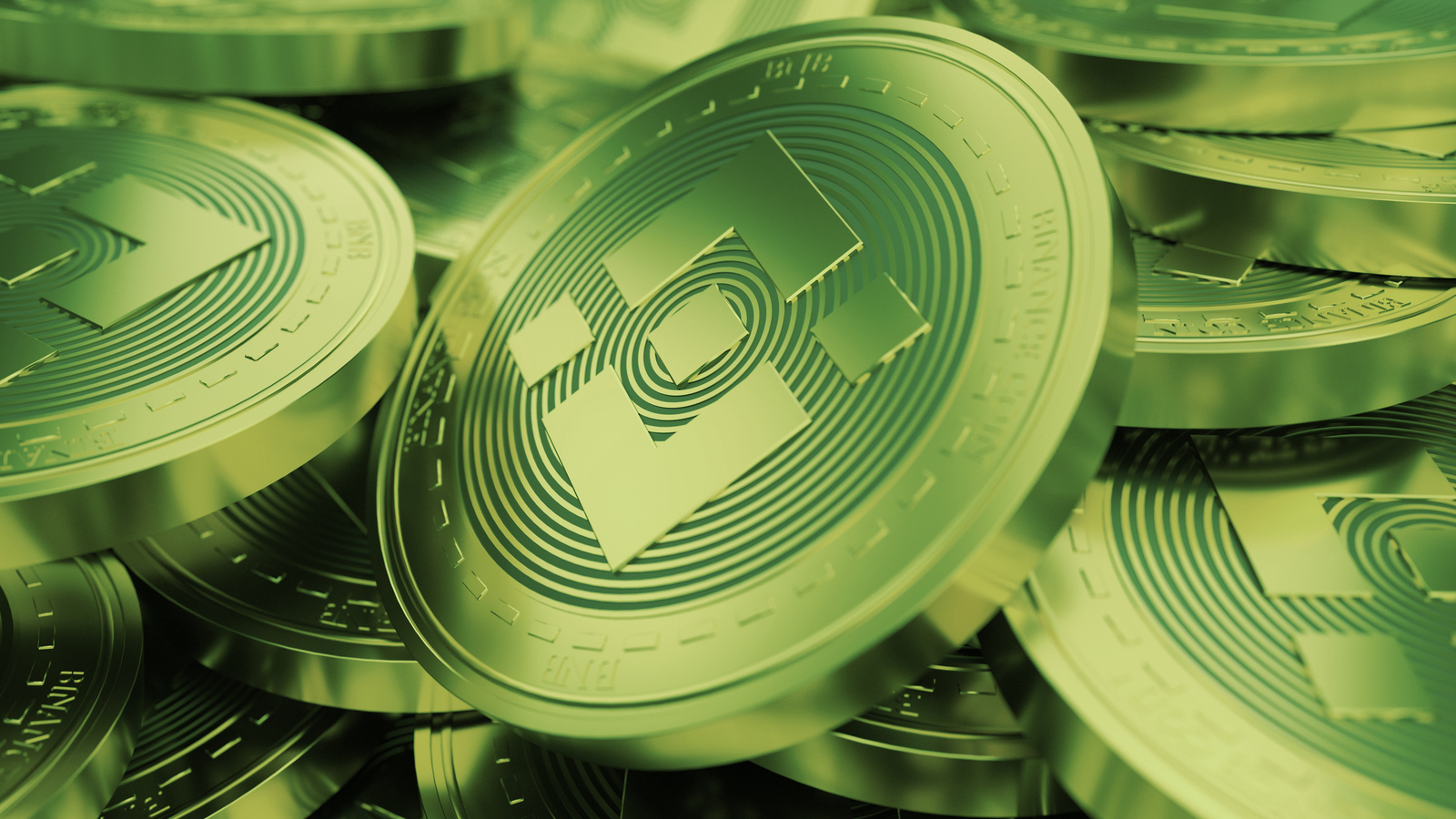 In brief
Binance Coin (BNB) has soared to a new all-time high of over $610.
BNB is heading for its 15th quarterly token burning event.
Following an impressive performance in 2021, Binance Coin (BNB), the native token of cryptocurrency exchange Binance, has skyrocketed to a new all-time high of over $610 earlier on Monday. April 12. According to data from CoinGecko, BNB is up 17% in the last 24 hours, and an impressive 69% in the last seven days.
Binance Coin has since pulled back from its all-time high and is currently trading at around $574.
Earlier today, BNB also hit a new record high against Bitcoin (BTC), reaching 0.0105113 BTC on Binance.com.
With a market cap of around $90 billion, BNB is now the third most valued blockchain network after Bitcoin (BTC) and Ethereum (ETH).
The progress the token has made since its launch in 2017 is even more remarkable, considering that at the start of the year it was trading around $40–this means that year-to-date BNB has brought its holders and investors a massive 1200% return.
More use cases for BNB
Binance Coin's latest price spike comes on the back of a growing number of use cases. The token, which originated as a tool for lowering transaction fees on Binance.com, is now integral to Binance Chain and Binance Smart Chain (BSC).
The two Binance-maintained blockchains are enjoying increased popularity among decentralized app (dapp) developers, especially in the decentralized finance (DeFi) space.
As dapps built on Binance's blockchains gain traction among users, transaction volumes are increasing, propelling BNB's price upwards.
One example of a dapp built on BSC is Pancakeswap, the second-largest decentralized exchange (DEX) by trading volume. With almost $2.5 billion traded in the last 24 hours, Pancakeswap, which uses BNB for its liquidity pools, is not only well ahead of its Ethereum-based competitor Uniswap, but has also surpassed Coinbase Pro in trading volume.
[email protected] surpassed Coinbase Pro in volume today and 2.5x'd Uniswap volumeThis makes a DEX a top 10 exchange pic.twitter.com/FrVgsNJpp6— Andrew Køng (@Rewkang) April 12, 2021
Meanwhile, BNB is fast approaching its 15th quarterly token burning event. As explained by Binance CEO Chanpeng 'CZ' Zhao, each token burn involves a certain amount of BNB being taken out of circulation, thereby increasing the value of the remaining coins.
When you burn coins, they are taken out of circulation forever. It increases the value of the remaining coins.#BNB 🔥 in a few days!Not financial advice!— CZ 🔶 Binance (@cz_binance) April 11, 2021
The last such event in January 2021 saw Binance burn a total of 3,619,888 BNB, breaking records in terms of both the amount of BNB burned and its dollar equivalent ($165,791,000).
Source
Subscribe to get our top stories