This Week on Crypto Twitter: SEC Proposal Ruffles More Feathers, Bored Apes Back in Spotlight
24 Apr, 2022
•
6 min read
•
Regulation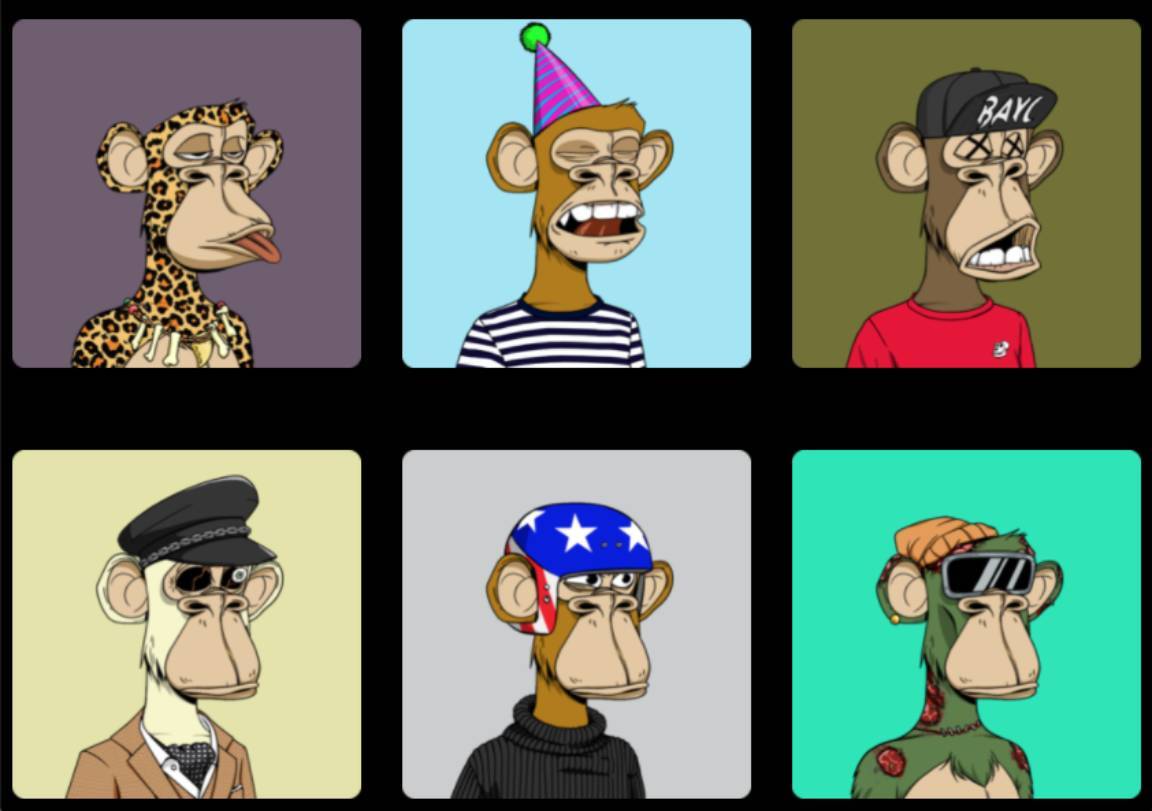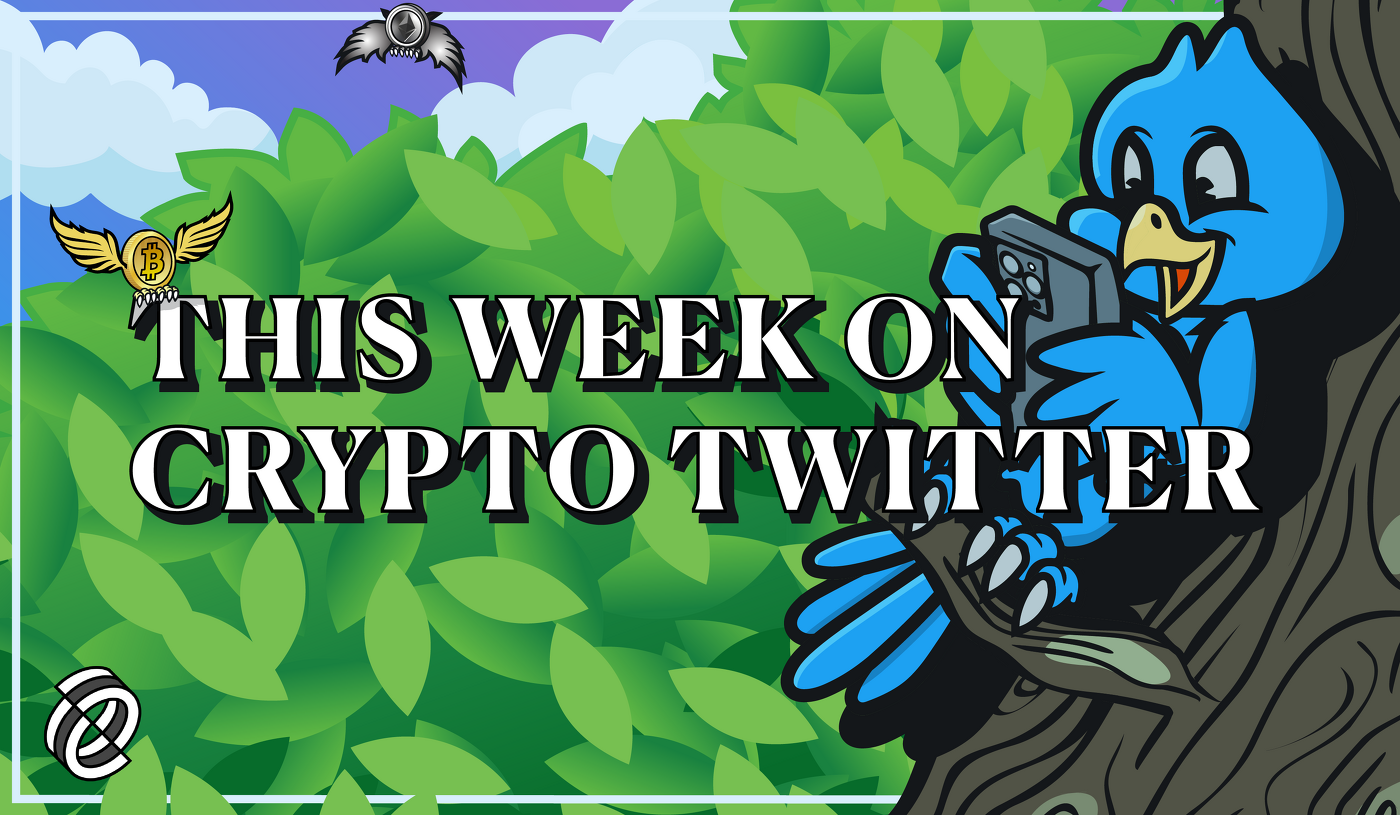 Crypto prices were generally motionless this week as losses from the previous two weeks stalled. Talk of a potential Twitter takeover by Tesla CEO Elon Musk also fizzled. For the most part, it was back to normal, as people reflected on oncoming crypto regulations and shared industry gossip.
On Monday, Coinbase Chief Legal Officer Paul Grewal responded to the U.S. Securities and Exchange Commission's proposal to expand the definition of "exchange." The proposal was published in January, and it expands the definition of an exchange to include "systems that offer the use of non-firm trading interest and communications protocols to bring together buyers and sellers of securities." Grewal felt that needed clarification.
Also at the outset: under the proposed change, the definition of exchange could be read to include DeFi platforms (if they traded securities). But oddly the SEC's analysis doesn't discuss this market or how the rule change could affect it. #3— paulgrewal.eth (@iampaulgrewal) April 19, 2022
In his ensuing thread, Grewal accused the SEC of "going beyond its authority under the Exchange Act" and noted that "the proposed definition is so broad that it could potentially encompass several types of systems that are in no way 'generally understood' to perform the functions of a stock exchange."
Grewal argued that, despite being 600 pages long, the proposal is thin on economic analysis, and it fails to offer clear directives on DeFi and decentralized exchanges, both of which could be affected. He ended the thread by sharing Coinbase's letter to the SEC.
Grewal and Coinbase weren't alone. On Monday, crypto-savvy lawyer Jake Chervinsky collected several key institutional reactions to the proposal and compiled them in a thread. They said similar things: The proposal is too vague, potentially stifling, arguably unconstitutional.
Comments on the SEC's proposed rule expanding the definition of "exchange" to (maybe) capture DeFi are due today.As usual, the crypto industry is showing up in a big way. Read @BlockchainAssn's comment here: Some other great comments I've seen so far 👇— Jake Chervinsky (@jchervinsky) April 18, 2022
On Thursday, an account that goes by the name of "Ozz, CEO of Altseason" (@Coinsandtoken) attempted to shock Crypto Twitter with news that Bitcoin-maxi MicroStrategy CEO Michael Saylor is surreptitiously selling some of his company's $6 billion BTC stash.
‼️I just realized that MicroStrategy has been selling bitcoin without telling no one. Michael Saylor said he would never do so, but yesterday he sold more than 1500 bitcoins. More info below 👇🏼1/3 — Ozz, CEO of Altseason (@Coinsandtoken) April 21, 2022
Saylor dismissed the news as FUD the next day and assured everyone he's still got diamond hands.
Not sure who needs to know this, but when $MSTR makes any material change to its corporate strategy (to acquire & #hodl bitcoin) or to its #bitcoin holdings, we disclose this to our shareholders via @SECGov filings, available to all.— Michael Saylor⚡️ (@saylor) April 22, 2022
$34 million
The Friday launch of NFT avatar project Akutars didn't exactly go according to plan. Because of a bug in the smart contract code, $34 million in Ethereum was locked up, apparently forever. DeFi/NFT developer foobar (@0xfoobar) notified followers of the bug on Saturday.
$34 million, or 11,539 eth, is permanently locked into the AkuDreams contract forever. It cannot be retrieved by individual users or by the dev team.The refund processing, which is complete, sets each bid status to 1. — foobar (@0xfoobar) April 23, 2022
Fellow blockchain developer 0xinuarashi (@0xinuarashi) also tweeted about it. Both developers posted in-depth analyses.
34 Million USD gone. Just like that. Locked in the contract forever.A lot of people put light on the grieving which locked processRefunds() for a bit, that was the first exploit.Luckily that was unlocked, but funds are still locked forever. How?🧵 1/— 0xInuarashi (@0xInuarashi) April 23, 2022
The project's official account issued an apology and said it will mint NFTs "as soon as humanly possible." The team explained that not everyone who bid on the project has been refunded yet, and took full responsibility for the blunder.
Quick Update (will go into more detail asap):1. The exploit in the contract was not done out of malice; the person intended to bring attention to best practices for highly visible projects & novel mechanics. They unblocked the exploit quickly after we dug in and took ownership— Aku :: Akutars (@AkuDreams) April 23, 2022
Apes in the wild
Finally, a fresh glut of announcements came from the sprawling Bored Ape Yacht Club (BAYC) franchise this week.
On Wednesday, Image Comics posted a special edition cover of "The Secret History of the War on Weed," featuring a BAYC avatar owned by Director of Sales and Publishing Planning Jeff Boison.
Something's brewing in the... weeds? Celebrate 4/20 with #THESECRETHISTORYOFTHEWARONWEED #BAYC #7073 @BoredApeYC @thebrianposehn @GerryDuggan @Koblish #apefollowape — Image Comics (@ImageComics) April 20, 2022
Reactions were largely negative. Some fans flagged the environmental concerns, others thought the move was a "cashgrab," and some even bonded over their shared anguish that they're no longer Image fans. In general it appears that, much like video game fans, comic book fans aren't entirely sold on NFTs.
If this hurts my chances of ever working on one of your books then so be it. — Alleged Artist - Commissions Open (@zeframmann) April 20, 2022
On Thursday, Bored and Hungry, the BAYC-inspired 90-day burger popup founded by LA restaurateur Andy Nguyen, announced that it will be setting up shop permanently.
hey fam, thanks for all of the love 🦍❤️ @AndyTheNguyen dropped the alpha this morning so we're here to make the official announcement - we're happy to let y'all know that Bored & Hungry is here to stay! started as a 90-day pop up, now we here!💯 — JustBoredAndHungry (@BoredNHngry) April 21, 2022
That same day, crypto podcaster Cobie published a lengthy hit piece about ApeCoin and got into an argument with BAYC fan @TommyAvalanche. The pair had an intense back-and-forth, and at some point Tommy told Cobie: "... the truth is you haven't been able to trade well for a long time, and a lot of us are making stupid gains."
Cobie's reply was ... not the best.
Said the man with the 400k net worth wallet 🤧🤧🤧— Cobie (@cobie) April 21, 2022
Finally, Yuga Labs teased a launch date for its upcoming BAYC-inspired metaverse project Otherside and announced the project's official Discord server is now open.
The adventure begins. Otherside. 4/30, 12pm ET. P.S. Otherside Discord is open: — OthersideMeta (@OthersideMeta) April 23, 2022
The project drops on Saturday.
Source
Subscribe to get our top stories