This Week on Crypto Twitter: Pussy Riot vs. UkraineDAO and SBF Bails Out BlockFi
26 Jun, 2022
•
4 min read
•
Analytics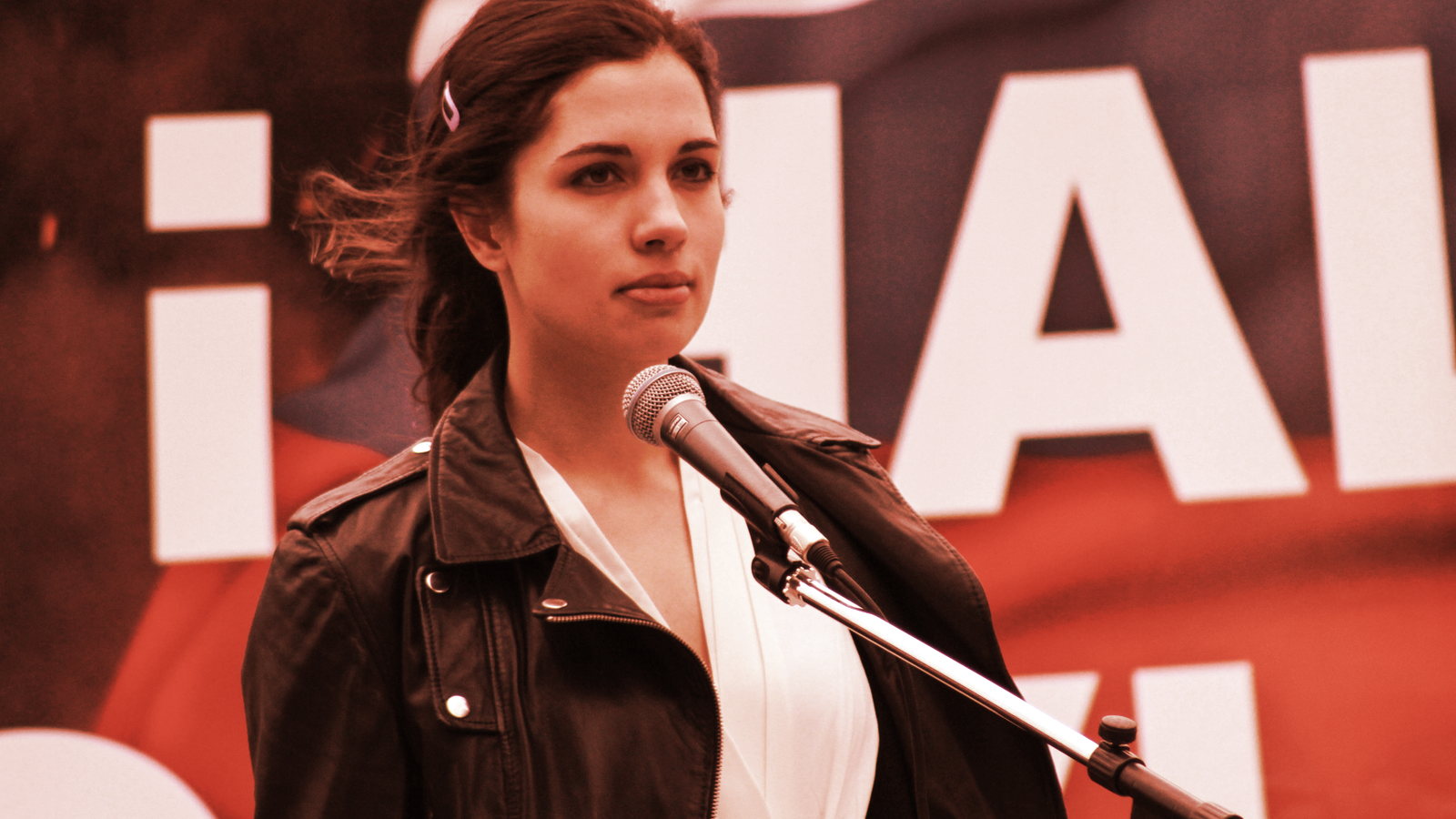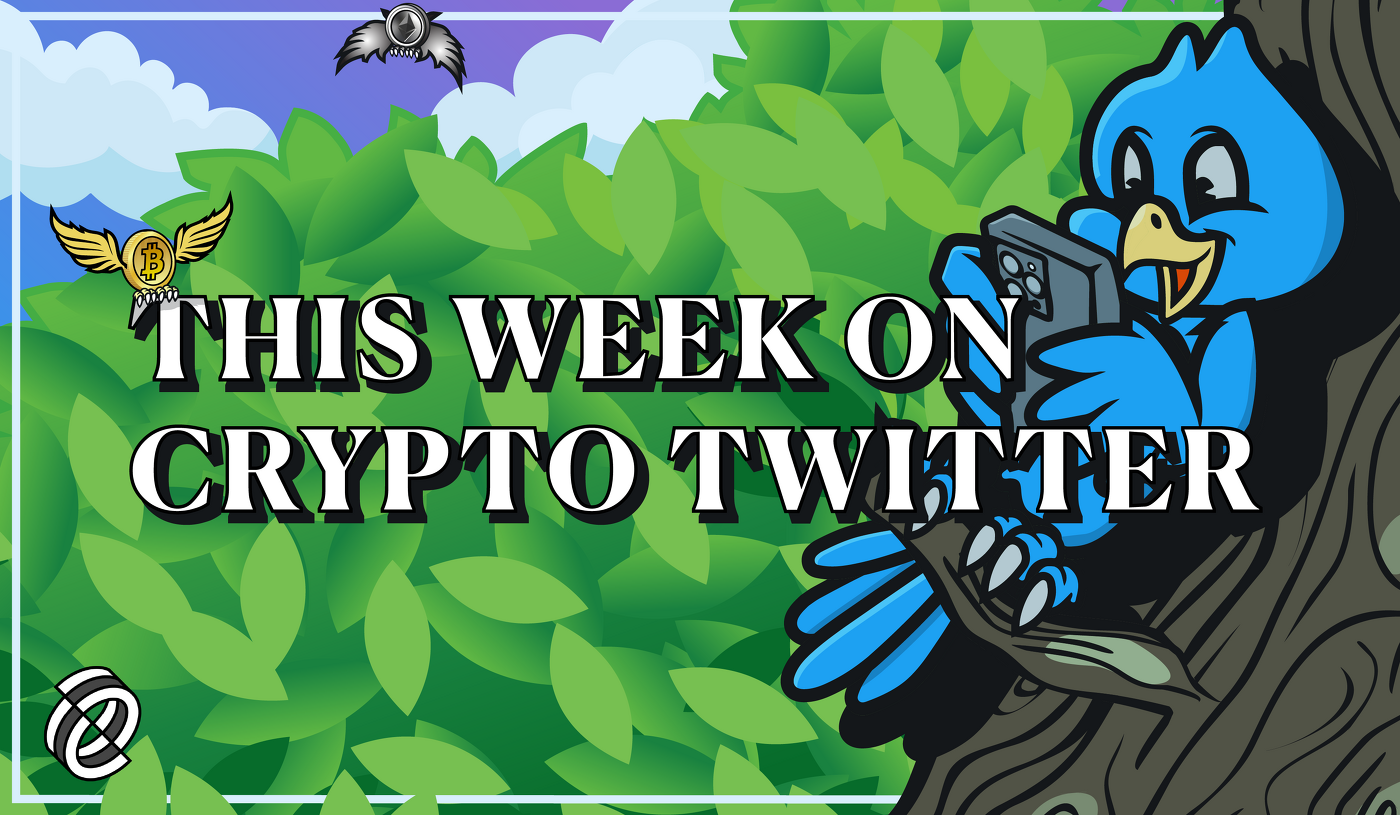 While market leaders Bitcoin and Ethereum recaptured lost ground after prices tumbled more than 30% the week before, the reaction on Crypto Twitter was fairly muted. There was very little high-profile crypto shilling, except from spambots and Michael Saylor. No, if anything, the atmosphere was reflective.
Ethereum co-creator Vitalik Buterin once again hit out at the much-discussed stock-to-flow (S2F) price model for Bitcoin, calling it "harmful." The S2F model was developed by a Bitcoin-maxi crypto analyst who goes by the Twitter handle @PlanB, and it predicts the future price of Bitcoin could rise to $288,000 by the end of 2024.
Stock-to-flow is really not looking good now.I know it's impolite to gloat and all that, but I think financial models that give people a false sense of certainty and predestination that number-will-go-up are harmful and deserve all the mockery they get. — vitalik.eth (@VitalikButerin) June 21, 2022
While PlanB touts his methodology as an exact science, the S2F model also predicted Bitcoin would reach $100,000 by the end of last year.
$250 million
On Tuesday, FTX CEO Sam Bankman-Fried announced he was providing a $250 million credit injection to crypto lender BlockFi. Just last week, BlockFi announced it was slashing its workforce by "roughly 20%," citing a "dramatic shift in macroeconomic conditions worldwide." In an interview with NPR, Bankman-Fried said his exchange has a responsibility to bail out ailing crypto companies in times of crisis.
1) Today we're injecting $250m into BlockFi and partnering with them so they can navigate the market from a position of strength.— SBF (@SBF_FTX) June 21, 2022
BlockFi CEO Zac Prince said the fresh funds are "contractually subordinate to all client balances," meaning BlockFi will satisfy all obligations on client accounts before paying back FTX.
The proceeds of the credit facility are intended to be contractually subordinate to all client balances across all account types (BIA, BPY & loan collateral) and will be used as needed.— Zac Prince (@BlockFiZac) June 21, 2022
Bitcoin spot ETF?
On Monday, ProShares, an exchange-traded fund (ETF) provider, announced a product that allows investors to bet against Bitcoin—a U.S. first. The ProShares Short Bitcoin Strategy ETF (ticker BITI) lets investors profit from Bitcoin price drops.
Michael Sonnenshein, CEO of digital asset management giant Grayscale, took the news as a positive sign of greater Bitcoin adoption. He also saw the short ETF as a precursor to a potential Securities and Exchange Commission-approved spot ETF, a product long desired by U.S. investors.
How could one interpret $BITI coming to market as anything other than further acknowledgment of #Bitcoin's maturity?— Sonnenshein (@Sonnenshein) June 21, 2022
'I'd be very careful'
Russian political activist and fervent Vladimir Putin critic, Nadya Tolokonnikova, a founding member of "conceptual protest art group" Pussy Riot, took to Twitter on Saturday to accuse fellow activist and UkraineDAO founder Alona Shevchenko, a Ukrainian, of turning "rogue."
[email protected] is involved in @TheChoiceDAO, i'd be very careful about donating to someone who has a history of mismanagingi left @Ukraine_DAO mid-march after distributing the majority of funds. there was never an understanding that whats remained will be @cryptodrftng's salary— 𝖕𝖚𝖘𝖘𝖞 𝖗𝖎𝖔𝖙💦 (@pussyrrriot) June 25, 2022
Shevchenko parried with an extremely long defense, saying she had full support and zero complaints from the Ukrainian government about how the crisis-fundraising DAO was being managed. She also said she used $5,000 to pay her rent and remain free from the influence of sponsors. At several points, things also got a little personal.
20/ The reason why all of this is very important to talk about is not due to some egoistic pettiness:✨There is a pattern in 🇺🇦 history whereby russians, even the ones who claim to be in opposition, take credit for the work/art of Ukrainians. ✨ It's part of their culture.— AlonaUkraineDAO.eth (🇺🇦,🇺🇦) (@cryptodrftng) June 25, 2022
Elsewhere
NBC reporter Kevin Collier was at this year's ApeFest, an annual event in New York City for Bored Ape Yacht Club (BAYC) and Mutant Ape Yacht Club (MAYC) holders. At one point on Tuesday, he thought he saw Snoop Dogg, who debuted his BAYC-inspired collaboration with Eminem at the event later in the week. Turns out, he actually saw Doop Snogg. No, that's not a typo.
Yep this was the guy— Kevin Collier (@kevincollier) June 21, 2022
And finally, Lebanese American essayist/statistician Nassim Nicholas Taleb explained why he doesn't like the phrase "crypto winter."
The journalistic expression "Crypto Winter" is highly deceiving; it implies seasonality and, perhaps worse, a reversion to some trend. No, your winter may not be transitory, & what you call winter may degrade into a permanent & inescapable ice age fraught with extinctions.— Nassim Nicholas Taleb (@nntaleb) June 23, 2022
Source
Subscribe to get our top stories