This Week on Crypto Twitter: Musk's Polarizing Twitter Takeover
6 Nov, 2022
•
7 min read
•
Blockchain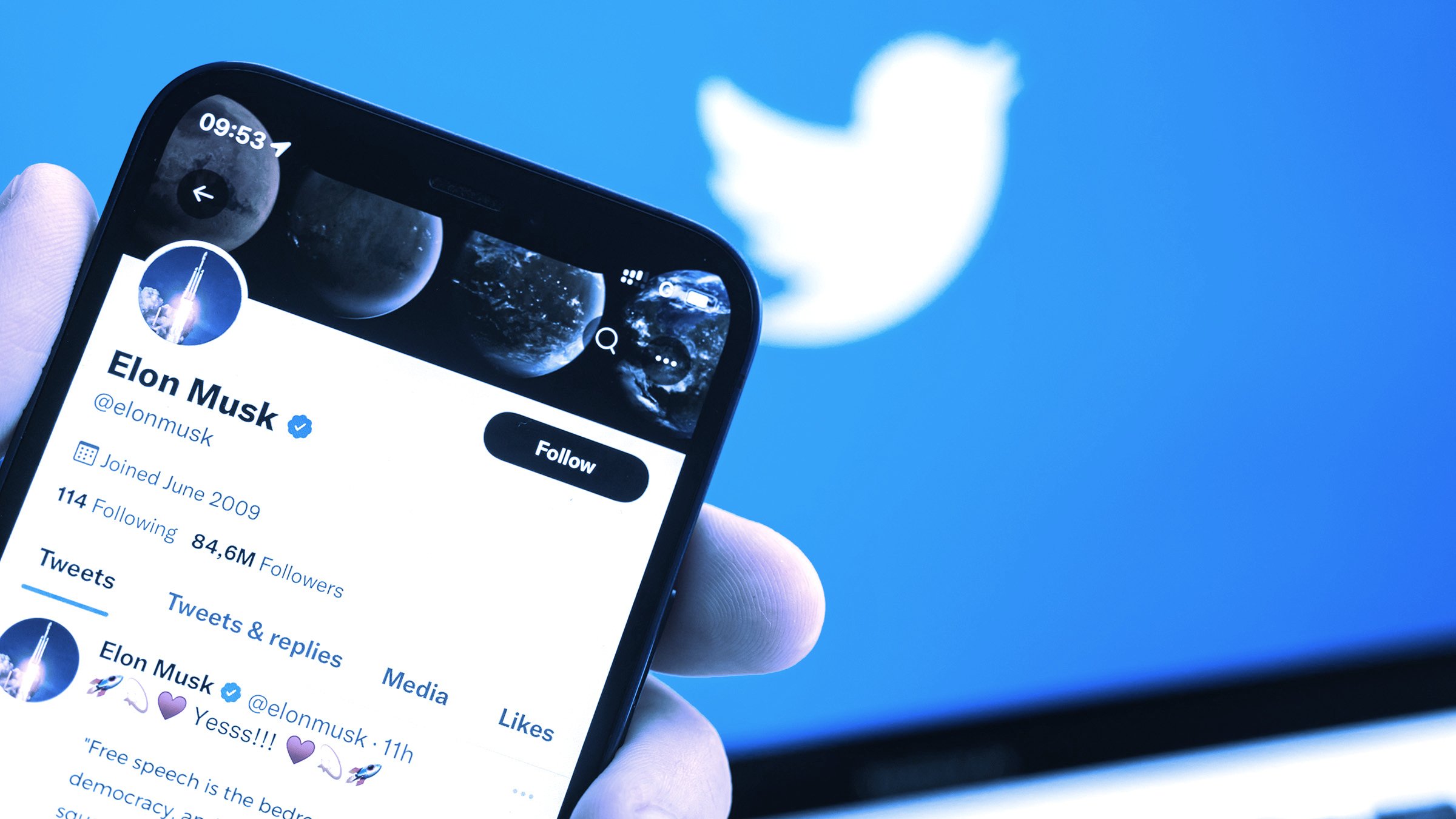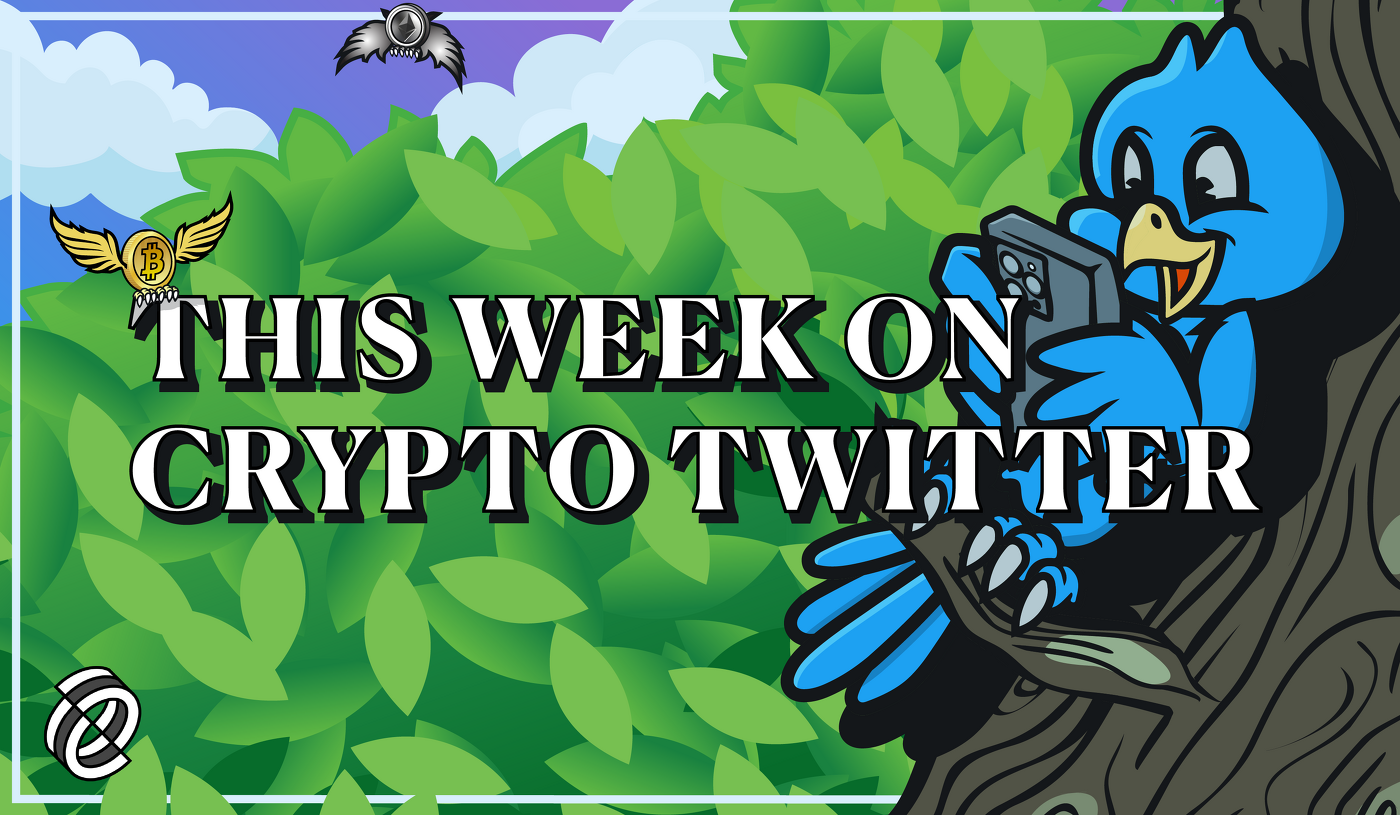 This week crypto finally appeared to be out of the woods, although one can never be too sure in this industry. As crypto prices continued to climb for the second week running, Elon Musk's tumultuous Twitter takeover also entered its second week.
Many in crypto see the Tesla CEO's new acquisition to be a good thing; after all, he's bullish on Dogecoin and owns millions of dollars worth of Bitcoin through Tesla—but speculation that Twitter would be pivoting to crypto under his stewardship was just that: speculation, until this week, when Binance and Andreessen Horowitz pitched their tents in Camp Musk.
Read on to find out all the latest developments about the most controversial takeover of the year.
Twitter, but Web3
On Tuesday, Musk tweeted a picture of a dog in a Twitter T-shirt. Dogecoin pumped hard in response.
😉 — Elon Musk (@elonmusk) November 1, 2022
That day, Musk again proposed the idea of charging users $8 a month for verified accounts. Several people connected the dots.
Will you accept dogecoin for this?— greg (@greg16676935420) November 1, 2022
Binance CEO Changpeng "CZ" Zhao engaged with the idea and told CNBC that plans for a paid subscription could be "done very easily, globally, using cryptocurrencies as a means of payment." Zhao also spoke about Binance's $500 million contribution to the takeover, saying crypto needs "a space at the table when it comes to free speech."
"We want to make sure that #crypto has a seat at the table when it comes to free speech," says @cz_binance on @binance investing $500M into @elonmusk's purchase of @twitter. "We want to help bring @twitter into Web3 when they're ready." — Squawk Box (@SquawkCNBC) October 31, 2022
Ethereum co-founder Vitalik Buterin joined the discussion to say that he believes in Musk's subscription model, but that those applying for the blue tick would need to undergo a thorough vetting.
I don't get this critique that charging $8/month creates an economic hierarchy. The current blue check system is *far* more exclusive than even the $20/month level from yesterday.Ideally, though, verification would be charged at-cost and separate from other premium services.— vitalik.eth (@VitalikButerin) November 2, 2022
Sriram Krishnan, a general partner at venture capital giant Andreessen Horowitz (a16z) shared a photo to his followers from Twitter's San Francisco office. For those who don't know, a16z is a major investor in blockchain, Web3 and other emerging technologies.
Now that the word is out: I'm helping out @elonmusk with Twitter temporarily with some other great people. I ( and a16z) believe this is a hugely important company and can have great impact on the world and Elon is the person to make it happen. — Sriram Krishnan - sriramk.eth (@sriramk) October 30, 2022
Michael Saylor, the executive chairman of cloud software company MicroStrategy—the single biggest institutional Bitcoin whale—chipped in his two cents.
If Twitter offers a variety of verification options the revenue model will switch to recurring subscriptions and advertising becomes irrelevant.Blue - Public FiguresPurple - CorporationsGreen - IndividualsOrange - AnonymousPricing can vary by account type/characteristics— Michael Saylor⚡️ (@saylor) November 4, 2022
Solana co-founder Anatoly Yakovenko, however, was not one of Musk's Yes Men this week. He thinks Musk is wrong to blame civilian activist groups for endangering free speech.
I think you have it backwards. Activists groups like everyone else, including twitter, are private citizens that are exercising their rights when they ask for ethical standards and moderation. If government did it, it would be monstrous.— toly 🇺🇸 (@aeyakovenko) November 4, 2022
The other side of the Dogecoin
For many people, Musk's takeover was all fun and games until the mass layoffs started. Images of a formal letter announcing impending layoffs made the rounds early on Friday.
— Linda (@thisisme0311) November 4, 2022
A few minutes later, New York Times tech reporter Kate Conger shared another official missive announcing the firings.
Twitter has finally filed a WARN notice for mass layoffs — kate conger (@kateconger) November 5, 2022
Lawyer Lisa Bloom reported a lot of backlash from Twitter employees. She said that Musk's layoffs are illegal both under federal law and in the state of California, where employers are required to give 60 days notice.
Twitter employees, DO NOT SIGN ANYTHING when you're laid off. Consult with an attorney first. Buried in the fine print may be a waiver of your rights under CA and federal law.Those rights are important and valuable!#TwitterLayoffs— Lisa Bloom (@LisaBloom) November 4, 2022
One former Twitter employee shared his shocking story.
Woke up to no slack/gmail/office access and laptop remotely wiped out. Got fired without even a confirmation email while sleeping? There is always a new low. #twitter— Jaseem Abid 🌻🌻 (@jaseemabid) November 4, 2022
The best of the rest.
United States Securities and Exchange Commission chief Gary Gensler, aka the Sheriff of Cryptoville, shared a birthday message for Bitcoin. Gensler believes that pretty much all cryptocurrencies are securities, however he previously singled out Bitcoin as a commodity, which means he's granted the world's favorite cryptocurrency immunity, from himself.
Happy 14th birthday to Satoshi Nakamoto's whitepaper! It has led to innovation and crypto asset investing. Let's make sure as crypto enters its 15th year that investors get proper protection.— Gary Gensler (@GaryGensler) October 31, 2022
Circle's director of European Strategy and Policy, Patrick Hansen, on Tuesday shared an important announcement about the European Union's landmark new crypto legislation package, which will be getting enforced if it passes a final vote by the European Parliament in February.
Crypto influencers beware: Commenting on crypto assets in (social) media without disclosure and profiting from the effects of that will be considered market manipulation in the EU once MiCA is in [email protected] — Patrick Hansen (@paddi_hansen) November 1, 2022
On Wednesday, an account called @TheSkyhopper tallied up the damage caused by the industry's recent liquidity issues, which started early this summer in the wake of Terra's collapse.
Is there any list like this? 2022 has been a sobering year eh?I hope I get some of those Rolexes on a fire sale... — TheSkyhopper (@TheSkyhopper) November 2, 2022
Crypto blogger Eric Wall said on Friday that if Michael Saylor's MicroStrategy had invested the $3.98 billion it spent on Bitcoin into Ethereum instead, it would be way up, as opposed to where its investment actually is right now, currently underwater.
Someone made a website to track what MSTR would have made if they longed ETH instead of BTC and it turns out they would be up $1.47 billion instead of down -$1.35 billion lmaooo — Eric Wall X 🏴 (@ercwl) November 4, 2022
South Korean authorities can void Do Kwon's passport; they can issue him with an arrest warrant for allegedly violating capital market rules, but the thirty-one-year-old Terra CEO and co-founder wants them and every other enforcer on the planet to know that he's not losing any sleep.
Alright ill throw a meetup/conference soon to get over this in hiding bs Cops from world over welcome to attend— Do Kwon 🌕 (@stablekwon) November 3, 2022
Finally, Facebook's metaverse pivot is umm… going really well…
Facebook parent company $META is now the worst performer in the S&P 500 this year.— unusual_whales (@unusual_whales) November 4, 2022
Source
Subscribe to get our top stories