Three Arrows' Su Zhu Had $1.4 Billion Stake in Firm: Court Documents
20 Jul, 2022
•
4 min read
•
Altcoins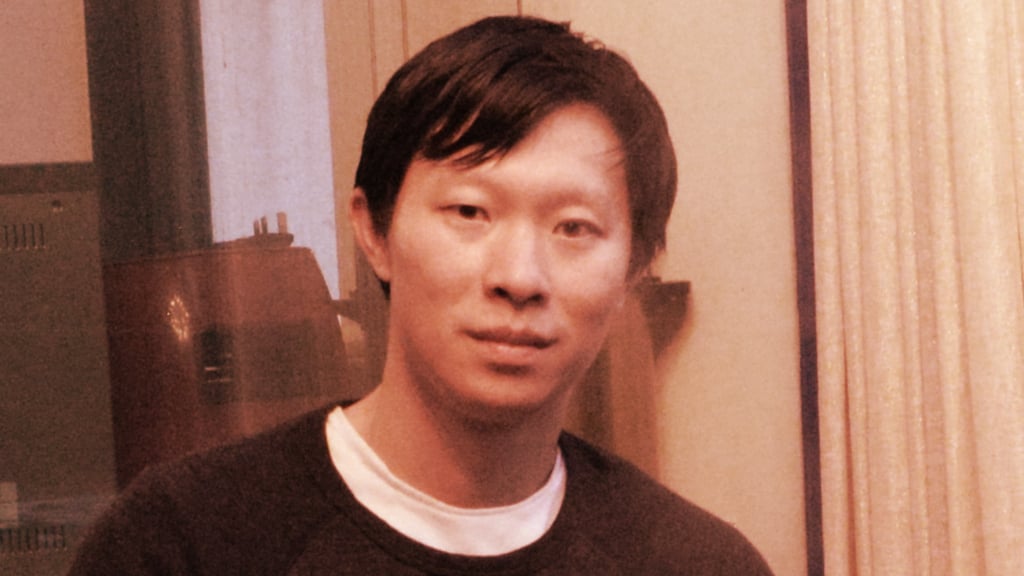 Three Arrows Capital co-founder Su Zhu had a $1.4 billion stake in the offshore fund that pooled together the crypto fund's assets, according to an affidavit from co-founder Kyle Davies.
In the affidavit, filed on June 27 under the pseudonym "Robert Gardner," Davies goes on to say that because of the recent crypto market downturn, "much of the value of these investments have been wiped out. Investors, like Mr. Zhu, have suffered immense losses in [Three Arrows Capital]."
Davies also stated that Three Arrows Capital, which is also known as 3AC, owes his wife, Chen Kaili Kelly, $65 million. He also said the company owes Zhu $5 million.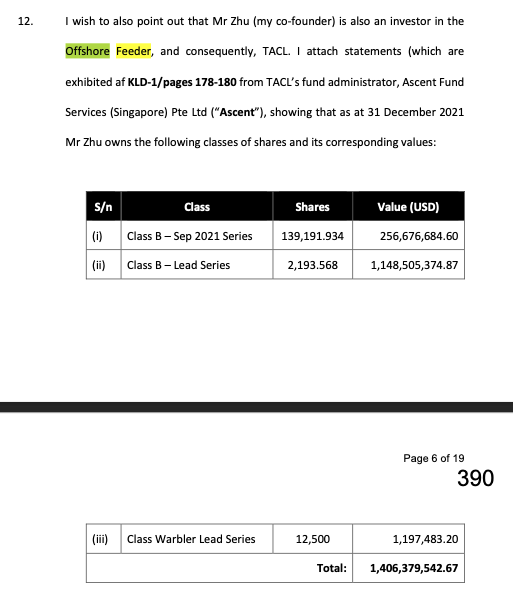 The affidavit, along with others from liquidator Russel Crumpler, and some of 3AC's largest creditors were made public on Monday when Teneo, the company overseeing the hedge fund's liquidation, shared more than 1,000 pages worth of court documents online.
Although Teneo took the documents down later that day, they had already been saved and uploaded elsewhere.
The court documents revealed that 3AC owes its creditors a total of $3.5 billion to 25 different companies, including $2.3 billion to Genesis, a crypto trading and lending company under the Digital Currency Group umbrella.
The 3AC bankruptcy and liquidation has been ongoing since the start of July.
But the court documents reveal creditors stopped hearing from Three Arrows in the weeks leading up to the filing.
Ironically, Crumpler writes that mid-June, when co-founder Su Zhu sent his now infamous tweet saying that 3AC was "in the process of communicating with relevant parties," is the same time that the firm appears to have stopped engaging with its creditors.

Russell Crumpler affidavit from Three Arrows Capital bankruptcy court documents.
The assurance from Zhu did not quell fears from creditors.
In his affidavit, Davies said 3AC was "overwhelmed with claims and/or queries from its lenders and investors," and had received default and demand notices from 32 of its creditors.
Those creditors include DRB Panama, the parent company of crypto derivatives exchange Deribit.
Deribit, which was founded in 2016, was the ninth largest crypto derivatives exchange at the time of writing, having seen $1.1 billion in volume over the past day, according to CoinMarketCap.
In a letter sent to 3AC, DRB Panama terminated its loan agreement with the hedge fund and demanded immediate repayment of $80 million.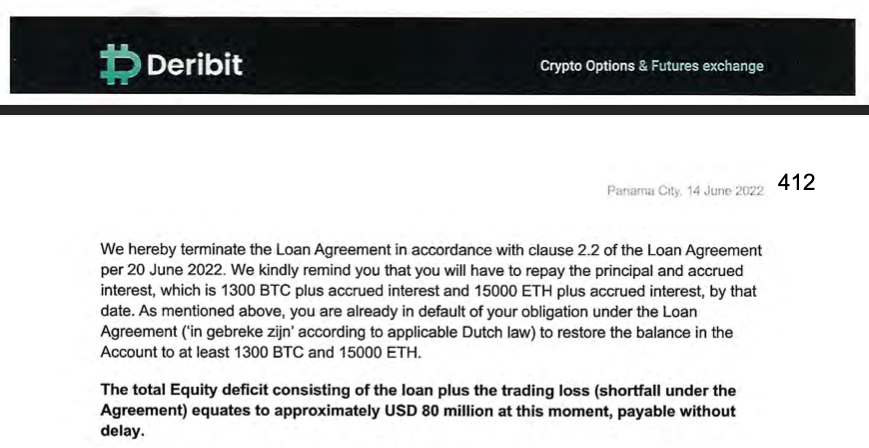 Over the course of three days, DRB Panama says it saw 3AC transfer $30.7 million worth of US Dollar Coin (USDC) and $900,000 worth of Tether (USDT) out of one of its wallets. Then it pulled $17 million worth of Ethereum off crypto exchange FTX, moving most of it onto decentralized crypto lending protocol Aave.
On June 16, DRB Panama said on-chain data showed that 3AC transferred $10.9 million worth of USDT to an unknown address.
The same day, Deribit acknowledged that 3AC was a shareholder of DRB Panama, and said on Twitter that it considered its debt "distressed." The exchange wrote that "in the event that none of this debt is repaid to us, we will remain financially healthy and operations will not be impacted."
Even in the event that none of this debt is repaid to us, we will remain financially healthy and operations will not be impacted. We can confirm all customer funds are safe and the full insurance fund will remain intact as is. Any potential losses will be covered by Deribit.— Deribit (@DeribitExchange) June 16, 2022
A week later, on June 24, DRB Panama filed a liquidation application in the British Virgin Islands, which was followed on June 27 by the 3AC's own liquidation application.
Three Arrows Capital did not immediately respond to a request for comment from Decrypt.
Source
Subscribe to get our top stories