'There Is No Second Best': Microstrategy Would Be Up $1.6B If It Invested in Ethereum
4 Nov, 2022
•
3 min read
•
Regulation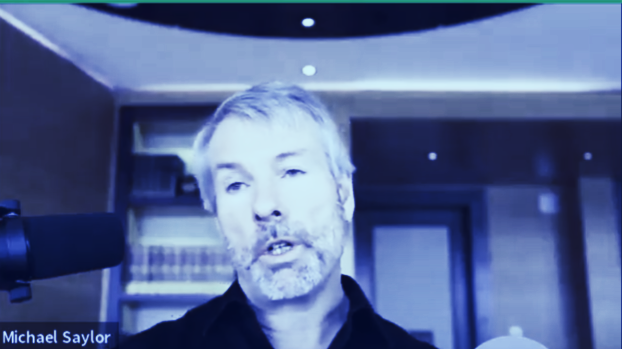 American software firm Microstrategy would be up $1.6 billion if it had invested in Ethereum, not Bitcoin, according to a new tool from BlockChain Center.net.
Under the leadership of Bitcoin maximalist Michael Saylor, the firm has used a huge chunk of its cash reserves, as well as taking on debt, to purchase the asset, while evangelizing the value of Bitcoin over all other coins.
Saylor stepped down from his role as CEO last month.
Microstrategy has purchased 30,000 Bitcoin at an aggregate purchase price of $3.98 billion since it first dove into the market on August 11, 2020, saying that Bitcoin may have "more long-term appreciation potential than holding cash."
But amid the ongoing crypto winter, Saylor's high-profile gamble has left Microstrategy with a paper loss of roughly $1.3 billion, with its holdings now worth only $2.62 billion.
In contrast, had Microstrategy opted for Ethereum its holdings would be worth around $5.6 billion.
Saylor has regularly promoted his favorite asset on social media, once calling Bitcoin "a swarm of cyber hornets serving the goddess of wisdom, feeding on the fire of truth, exponentially growing ever smarter, faster, and stronger behind a wall of encrypted energy."
He also told his audience of roughly 2.7 million followers "that there is no second best" and hashtagged Bitcoin.
There is no second best. #Bitcoin— Michael Saylor⚡️ (@saylor) October 8, 2021
Many commentators on social media have been quick to point out, however, that it's not just Ethereum that would have outperformed Microstrategy's Bitcoin bet.
and it's not just saylorif you DCA'd into bitcoin over the last couple of years you're down horrendous, even if you started at $4,000if you DCA'd anything else. - ETH, SOL, DOGE… you're up by a lotcan't imagine why the plebs are so mad— Udi Wertheimer (@udiWertheimer) November 4, 2022
Since August 11, 2020, the price of Solana, for example, has rocketed from $3.14 to $30.83 at the time of writing, marking an 881.83% increase.
In addition, the price of Dogecoin has moved from $0.00349141 to $0.119657 at the time of writing over the same period.
Firms investing in Bitcoin
Microstrategy isn't the only firm investing in Bitcoin.
In February 2021, Tesla announced it had purchased $1.5 billion worth of Bitcoin, a decision that prompted the price of Bitcoin to skyrocket, though it has now divested most of that investment.
Payments giant Square Inc. also holds around $220,000,000 worth of Bitcoin as per CoinGecko data, calling Bitcoin an "instrument of economic empowerment" in an announcement.
Though investors understandably may now see Microstrategy as more of a Bitcoin investment vehicle, its core business is still alive and kicking.
The company generated $511 million of revenue in 2021, with 55% of this coming in the form of providing product support for its proprietary software offerings.
Source
Subscribe to get our top stories