Solana Price Prediction 2022, 2023 – 2025: Is SOL A Good Investment?
24 Nov, 2022
•
11 min read
•
Analytics
Blockchains are the backbone of cryptocurrencies; thus, if you want to develop your currency, you must improve your Blockchain technology. Solana tokens with its exhilarating flight in the past is under the active consideration of investors and traders. Howbeit, the steady downswing has been heart-wrenching for not one but many. While the business is still trembling following the market-wide turbulence. The SOL coin price continues to remain stuck in a rut.
The tenacious congestion and setbacks of the network have been a growing concern for investors and traders. Amidst the escalating count of crises in the industry. In addition, the Binance-Solana dispute has caused high volatility in the market. Investors are concerned about the future of their investments.
Will this affect the market in the long term? Do you hold concerns about the prospects of Solana crypto price prediction? Worry not! As we decode SOL price prediction 2022, 2023 – 2025 and beyond.
Table of contents
Solana's Overview
Solana (SOL) Price Prediction
Solana Price Prediction For November 2022
Solana Crypto Price Prediction For December 2022
SOL Price Forecast For 2023
Solana Price Forecast For 2024
Solana Price Prediction For 2025
Market AnalysisWallet Investor:Trading Beasts:Digital Coin Price:Priceprediction.net:
CoinPedia's Solana Price Prediction
What Is Solana (SOL)?
Historical Market Sentiments20202021
FAQs
Wallet Investor:
Trading Beasts:
Digital Coin Price:
Priceprediction.net:
2020
2021
Market Top Gainer
Market Top Gainer
Market Top Looser
Verge $ 0.003 13.596%
WazirX $ 0.166 12.576%
Solana $ 14.520 10.418%
Klaytn $ 0.189 9.785%
BNB $ 297.900 9.321%
The Graph $ 0.061 8.481%
$ 0.003
13.596%
$ 0.166
12.576%
$ 14.520
10.418%
$ 0.189
9.785%
$ 297.900
9.321%
$ 0.061
8.481%
Litecoin $ 77.130 -3.249%
FTX Token $ 1.432 -2.987%
Bitcoin Cash $ 114.200 -2.477%
Dash $ 41.970 -2.441%
Terra $ 1.572 -0.908%
yearn.finance $ 6,236.000 -0.906%
$ 77.130
-3.249%
$ 1.432
-2.987%
$ 114.200
-2.477%
$ 41.970
-2.441%
$ 1.572
-0.908%
$ 6,236.000
-0.906%
Solana's Overview
Solana (SOL) Price Prediction 2022 – 2025
Solana ecosystem was created by Anatoly Yakovenko as solid support to the crypto industry. The Solana blockchain claims to have figured out a way to solve this problem and promises to offer faster transactions with lower fees.
Solana Price Prediction December 2022
if the digital asset seeks impetus from volumes assisted by the buyers. Solana's price could chug up to a maximum of $22.6421. On the flip side, if it fails to overcome the ongoing bear run, the price might stumble down to a low of $14.2586. That said, a balance between buying and selling pressures could land the price at $18.4503.
However, the count of marketers has been on a decline, and the ebbing count of trades could conclude the year at $13.6248. Constrained by the linear price trajectory, the average price might land at $19.6397.
SOL Price Forecast 2023
The transaction speeds and success rate of the Solana network is still at par with a number of its rivals. According to Sol Scan, the success rate of Solana's transactions has fairly remained above 75% in the majority of the cases. This comes in light of the congestion in Solana's network.
If Solana manages to sail across the challenges of the crypto-verse, whilst fixing the consensus issues. The price of SOL might escalate upwards of $29.4347.
On the flip side, if the asset remains more vulnerable to inflation and other torments, the price could settle at $18.5361. Successively, a balance in buying and selling pressures could land the price at $23.9854.
Solana Price Forecast 2024
By the end of 2024, Solana might attract a myriad of projects to be built on its network. Whilst also enticing the creation of NFTs. In such a scenario, the thriving user base might stimulate the price to a maximum of $41.2086.
However, emerging rivals and stiffer competition might leave the price stranded at $25.9506. That being said, the regular price might find its base at $33.5796.
Solana coin Price Prediction 2025
If Solana encourages newer upcoming startups, it could be a new competitor for other currencies in the market. Also, in the coming years, if Solana outgrows Ethereum, it might bang at significant highs. On this note, the SOL price may strike its maximum at $57.6920.
New regulations in the future can afflict the price movements, and thereby a possible low might be in hand for SOL. If this happens, a slight pullback can draw Solana to $38.9259 by the end of 2025. Considering the bullish and bearish targets, the average price might land at $48.3089.
Market Analysis
CoinPedia's Solana Price Prediction
Solana's presence in Defi could propel a northward price trajectory. It might concentrate on certain collaborations to bridge its assets to Defi. Also, its delegated staking could attract a host of new investors.
As per Coinpedia's formulated SOL price prediction the price might surge higher to $23 in 2022. However, on the other end, if the network delays the implementations in its Mainnet Beta version. The price can flip to lows of $14 by the end of 2022.
What Is Solana (SOL)?
The advent of the network dates back to 2017. The network was created by anatoly yakovenko anatoly yakovenko founder and ceo at SolanaAnatoly Yakovenko is the Co-Founder of the high-performance blockchain supporting platform Solana. He is a passionate Russian computer engineer. He has played a key role in the development and alteration of the blockchain space considered the most incredible in the crypto market. In the past, Anatoly Co-Founded Alescere and built SIP and RTP protocol stacks and server components for small businesses. Though he has a remarkable history in his career life, he worked at numerous leading organizations by gaining a deeper knowledge of the industry, such as Qualcomm, where he was responsible for leading the development of operating systems. In addition, Anatoly served at Mesosphere and Dropbox where he led the development of distributed systems and compression respectively. Whereas in 2017, established his own platform Solana along with other pioneers, intending to provide an enhanced platform with a fast, secure, censorship-resistant blockchain. EntrepreneurChief Executive OfficerAuthor and co-founder Greg Fitzgerald.solana solanaBlockchain Network was formulated with a vision to empower scalability and transaction speeds.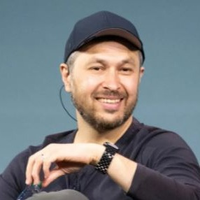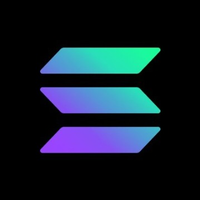 Solana has come a long way since its test net in 2018. To presently holding significant dominance in utility. SOL price is presently up an astonishing 18969.83% since, since its first known price tag. Polygon price, Near Protocol price, Avalanche price are some of the top competitors of Solana having similar technology.
Company Details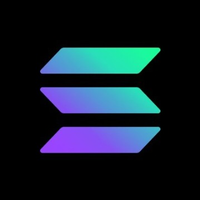 solana
Blockchain Network
Solana is a public blockchain platform with smart contract functionality. Earlier, it was proposed in a white paper by Anatoly Yakovenko, which describes a technique called "proof of history." Yakovenko claimed this would be significantly faster than existing blockchains. Today, Solana is recognized as one of the fastest-growing ecosystems in the world and mostly in crypto, with thousands of projects spanning Defi, NFTs, Web3, Payments, DAOS, and many more. The platform is a worldwide distributed home for developers, token holders, validators, and other members supporting the protocol. The company was founded in 2017 and is headquartered in San Francisco, California. The platform ensures control between ecosystem projects by maintaining a single global state as the network scales. It is a crypto computing platform that strives for fast transaction speeds while maintaining decentralization. The platform incorporated innovative features which allow it to operate up to 2,108 transactions per second, which keeps increasing day by day, and is faster than the world's most performant blockchain. The company has developed decentralized, web3 games (Saga), web2 speeds, and projects for NFTs (Solanart) that let users buy, sell, and trade NFTs at scale with low fees and low latency networks. DAOS: Direct and Simple Governance. The platform offers users the opportunity to examine projects created by the company, which they can browse by category and build their self-made projects. Forte, a major investor, has invested over $725 million in the company. The company's blockchain enables users to scale and transact on the blockchain. In return, they are rewarded with SQL tokens and can also earn tokens by participating in governance or even offering faster nodes for other buyers.
Solana (SOL) Coin Historical Market Sentiments
2020
Solana initiated its traverse on the 10th of April, with a trade value of $0.79. After falling to the minimum of $0.52, the price rose to $0.99 by June-end, and $1.33 by mid-July. SOL took a flight to $3.77 by mid-August, but a slip brought it to $2.82 by August end.
By early September, SOL's price hit an ATH of $4.84, however, the price took a hit starting from October. The turbulence led the digital asset to close its yearly trade at $1.50.
2021
SOL opened its trade in January at $1.60, a euphoric run led to SOL claiming $10 by mid-February. In no longer than April, the price was trading in the range of $40. By May the price surged close to $50 to reach the ATH of $58.30, but the market-wide crash slashed the price by 50%.
In August, impetus coming from NFTs helped SOL smash its ATH of $191.04 by the end of the month. However, a DDoS attack in September brought the price down to $132.13. While SOL ran a sprint to $260.06 on the 6th of November. Recurring DDoS attacks led to the annual trade closure at $178.8.
FAQs
Solana with its strengths in fundamentals still holds significant prominence. That said, we can expect its glory to shine brighter with resolutions to shortcomings.
The price of SOL could brush the highs of $22.6421 by the end of 2022.
The digital asset could surge as high as $29.4347 by the end of 2023.
According to our Solana price prediction, the altcoin might chug up to a maximum of $57.6920 by the end of 2025.
Solana holds the potential to climb higher on the market cap rankings. The digital asset could make it to the target if it does not fall to negative criticism.
SOL is available for trade across prominent cryptocurrency exchange platforms such as Binance, FTX, and Huobi Global amongst others.
Disclaimer: This piece of article is only for informational purposes. It is not trading or financial advice.
Source
Subscribe to get our top stories