5 Presale Tokens That Did Well in a Bear Market and Why They Did
11 Oct, 2022
•
8 min read
•
Other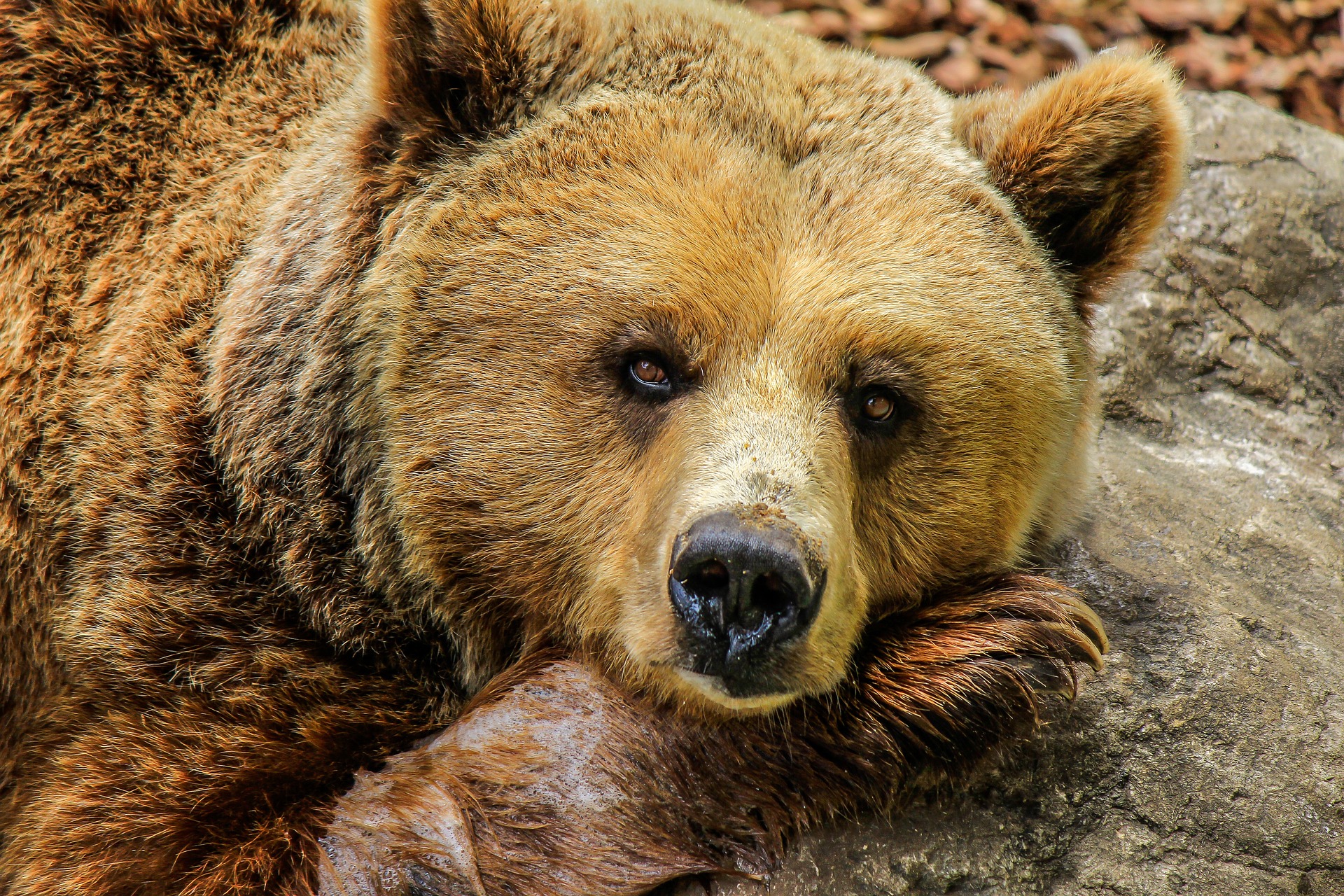 Presale tokens have long produced extensive gains for early-stage investors, especially through bear market periods. The consistent falling market prices often bring out the best in projects with long-term development roadmaps, and only the tokens with interesting concepts that push the boundaries of their respective sectors end up thriving.
As you're already aware, we're currently amid a devastating bear market, and we're seeing a repetition of the past, with some presale tokens outperforming the entire market. Here are five presale tokens that did well, or are about to do well, in a bear market period, along with some reasoning on why they succeeded.
5 Presale Tokens That Did Well in a Bear Market and Why They Did
Ethereum – The operating system for Web3
IMPT – A carbon credit ecosystem pushing crypto into a green future
Tamadoge – A deflationary memecoin with a fun P2E game and innovative NFTs
Solana – Layer-1 competitor to Ethereum
Matic (Polygon) – A layer-2 scaling solution helping the industry
A Closer Look at the 5 Presale Tokens That Did Well in a Bear market and Why They Did
1. Ethereum – The operating system for Web3
Ethereum launched when the terminology for presale was referred to as an Initial Coin Offering (ICO). The Ethereum ICO took place in 2014, and over 7 million ETH tokens were sold in the first 12 hours. Once complete, the ICO raised $17.3 million – an incredible number for the industry at the time.
Ethereum was likely the first presale to launch during one of the first Bitcoin bear markets, but it still did well.
During the early days, only the tech-savvy understood the impact that smart contracts would have down the line. As a result, most ignored Ethereum as a fad and refused to invest any of their hard-earned BTC into the newly launched protocol. Furthermore, Ethereum launched when there wasn't much backing in the industry. Few venture capitalists were around, and no financial institutions were touching cryptocurrency.
Yet, Ethereum did well during the bear markets that followed. Developers quickly realized that smart contracts were undoubtedly the industry's future and started to code dApps on the Ethereum Virtual Machine. This gave rise to the number of DeFi tokens that we see today. It also birthed the Metaverse concept, and the entire Play-to-Earn (P2E) sector should also thank Ethereum for bringing it to life.
The rest is history. Ethereum is up by over 4000X from its presale price and continues to thrive as the second-highest-ranked project in the industry.
2. IMPT – An Eco-Friendly Carbon Credit and Shopping Platform
IMPT is currently undergoing an ICO and is doing very well after raising over $2 million in the first few days of going live. The carbon credit ecosystem designed to help people reduce their carbon footprint is quickly gaining traction.
Investors quickly realize that IMPT is helping the industry head into a green future and removing the negative stigma surrounding cryptocurrency regarding the sheer amount of carbon dioxide it produces through mining.
IMPT is making it easier for businesses and individuals to reduce their carbon footprints by removing the complexities of entering the carbon credit market. A carbon credit represents one ton of carbon dioxide being removed from the atmosphere, helping to reduce environmental pollution.
The entire ecosystem is comprised of the following:
The Carbon Market
The Shopping Platform
The Social Platform
Carbon Credit NFTs
The carbon credits on IMPT are tokenized as NFTs, making them completely transparent and traceable on the blockchain. Having them tokenized as NFTs lets buyers know they are genuine and removes the risk of carbon credit fraud and scams. The Carbon Marketplace allows users to easily buy, sell, and retire these tokenized carbon credits. When a carbon credit is retired, it's sent to a burn address – removing it from circulation.
The team envisions that after a carbon credit is burnt, the user will receive a unique NFT collectible created by environmentally conscious artists. These NFTs could kick start an entire green trend of their own, with holders being able to show their contribution to the environment.
Furthermore, IMPT provides a method for users to earn carbon credits as they do their everyday shopping. The project has partnered with thousands of top-tier global brands ready to allocate a percentage of sales margin to environmental projects. The sales margin is held as IMPT tokens in the user's account when they purchase a product until they have enough to swap it for a carbon credit.
Lastly, IMPT will also launch a Social Platform designed to incentivize individuals and businesses to become more environmentally aware of their contribution to the environment. The Social Platform will establish the first global score that will enable everyone to measure how impactful they are in terms of their own carbon footprint.
Overall, IMPT is certainly a presale that will do well in the bear market and will help keep the industry sustainable over the long term.
Visit the IMPT Presale Today
3. Tamadoge – A deflationary memecoin with a fun P2E game and innovative NFTs
Tamadoge is a deflationary memecoin making waves during this bear market period. Since launching at the end of September 2022, TAMA managed to surge by an incredible 1800% for early presale investors to reach an all-time high of $0.18.
The gains for Tamadoge took the entire memecoin sector by storm as the cryptocurrency project trended on multiple ranking platforms across the industry. The native token was ranked in the top positions on the popular charting platform, DexTools;
It was also trending in the top five coins on popular platforms such as Coinmarketcap, Stocktwits, CoinCodex, and CoinGecko.
Tamadoge is a fun play-to-earn game that allows users to breed, train, and battle little Tamadoge NFT pets to earn points and climb a leaderboard. The players with the most points at the end of the month can claim their prize from the Dogepool prizes.
The project recently released their Super-Rare NFTs from the total collection of 21,100 Tamadoge Pets that can be used. These NFTs are truly innovative as they come with 3D models allowing owners to utilize them as avatars in partnered pre-existing metaverses.
Furthermore, Tamadoge is ready to stretch the boundaries of the memecoin sector by launching an Augmented Reality application that will bring the Tamadoge pets into the real world – similar to what Pokemon Go did with its franchise in 2016.
Besides launching its own metaverse, Tamadoge also intends to launch an entire P2E arcade, filled with games that will allow players to earn a further income. We can be sure the project will deliver on its promises as their contracts were audited by Solid Proof, and the team is KYC'd through Coinsniper.
Visit Tamadoge Today
4. Solana – Layer-1 Competitor to Ethereum
Solana is a decentralized blockchain built to be more scalable than Ethereum, with lower transaction costs. Solana hosted a series of private sales during 2018 and 2019, and the cryptocurrency completed its ICO in March 2020, at the tail end of the previous bear market. Solana managed to raise $1.7 million during its ICO and is now up by 14,700%.
Even though it launched in the bear market, Solana was lucky to launch a year before the bull market started. It also had backing from top venture capitalist firms such as Alameda Research, Andreesen Horowitz, and Polychain Capital. With investors of such magnitude, it was a certainty that Solana would succeed. However, most didn't expect the type of gains it achieved.
Solana went on to thrive as developers sought an alternative to Ethereum during a time when the blockchain couldn't handle all of its transactions – causing fees to spike to ridiculous amounts for developers. As a result, Solana gained a foothold in the industry and continues to thrive today.
5. Matic (Now Polygon) – A layer-2 scaling solution helping the industry.
Layer-2 scaling solution Matic, now Polygon, launched its IEO (Initial Exchange Offering) in April 2019 – right in the middle of a bear market. In fact, MATIC conducted its ICO when BTC was beneath $5,000 but still went on to thrive and produce 31,000$ for early-stage investors.
Polygon is designed to improve transaction speeds and lower the costs for developers building decentralized applications on Ethereum. The implementation from Polygon allowed the Transactions Per Second (TPS) rate for Ethereum to surge from 14 TPS to as high as 7,000 TPS. As a result, the Ethereum solution gained momentum and survived the bear market to explode higher when the bulls came back into town.
Conclusion
As you can see, presale tokens have done very well in bear markets and are expected to continue to do very well – so long as they're projects with solid development roadmaps. Of course, not every presale will do well, but all of the presales mentioned on this list did.
In our opinion, the ongoing presale from IMPT provides an excellent opportunity to get involved in a presale during the current bear market. Buying IMPT in the current phase will allow you to get hold of the token and what could most likely be the lowest price available before replicating the returns from previous presale projects such as Tamadoge and Polygon.
Source
Subscribe to get our top stories