Musk's Twitter Reforms Could 'Damage The Blue Check's Anti-Scam Role': Ethereum Founder Vitalik Buterin
2 Nov, 2022
•
3 min read
•
Ethereum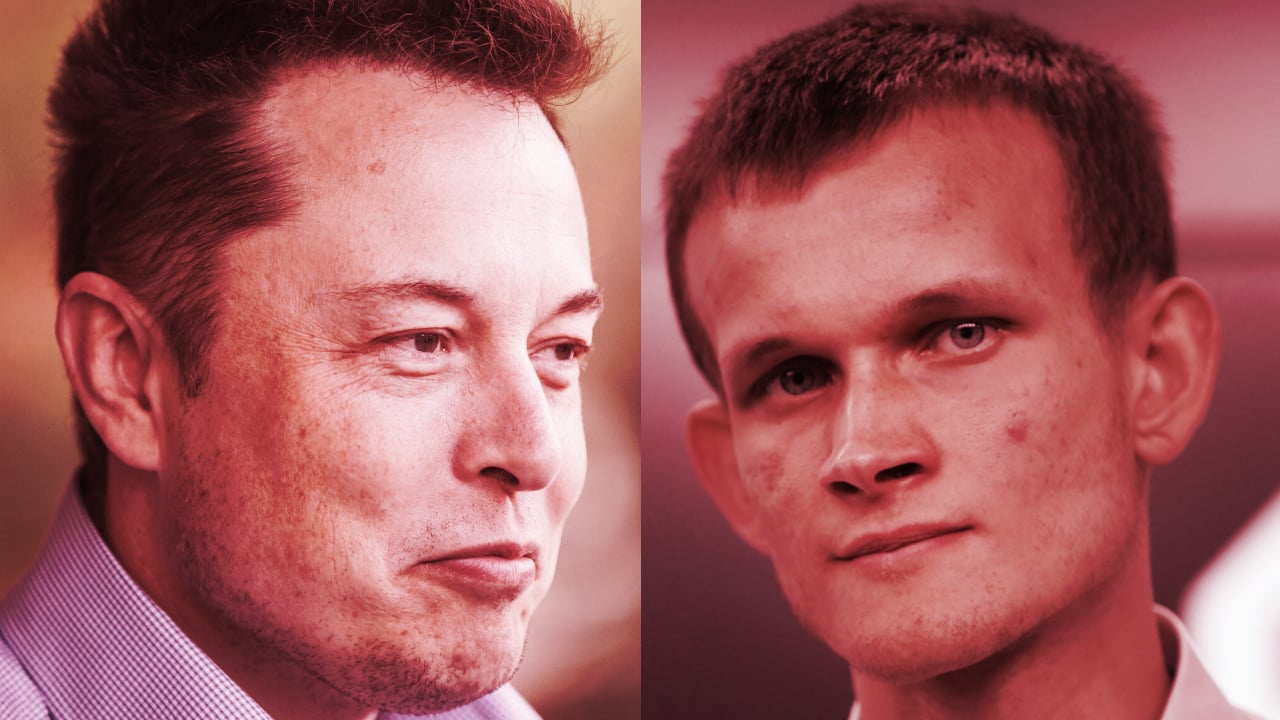 Ethereum co-founder Vitalik Buterin has hit out at Elon Musk's proposals to reform the social network's "blue check" system, saying that paying "$8/month and call yourself whatever" would "damage the blue check's anti-scam role."
Buterin said that the efficacy of the new proposal will hinge on "exactly how much due diligence is done to make sure blue checks are who they say they are."
He added that "if there's more actual verification, the result is very different".
How well this works depends on exactly how much due diligence is done to make sure blue checks are who they say they are. "Pay $8/month and call yourself whatever" would damage the blue check's anti-scam role. But if there's more actual verification, the result is very different. — vitalik.eth (@VitalikButerin) November 1, 2022
The news comes after Musk proposed a complete overhaul of the social network's verification system just days after the $44 billion takeover.
He suggested that Twitter Blue, the company's optional $4.99-a-month subscription which unlocks additional features, be transitioned into a $20-a-month subscription that also verifies users. Musk then lowered the potential price hike to $8 per month in a later Tweet, which would be "adjusted by country proportionate to purchasing power parity."
Twitter's current lords & peasants system for who has or doesn't have a blue checkmark is bullshit. Power to the people! Blue for $8/month.— Elon Musk (@elonmusk) November 1, 2022
Under current rules, if Twitter users want to get a blue tick added to their account, they have to go through a verification process demonstrating that their account is authentic, notable, and active, which generally involves uploading a government ID.
Buterin challenged the idea that charging $8 per month "creates an economic hierarchy" claiming that the "current blue check system is far more exclusive than even the $20/month level from yesterday."
The ideal setup, according to Buterin, would be that "verification would be charged at cost and separate from other premium services."
Regardless of how these proposed reforms will look, it looks like we'll be seeing them implemented in practice soon.
Musk's Twitter takeover
According to The Verge, Musk gave Twitters firm's engineers the deadline of November 7 to launch the scheme, or else risk being fired. They were reportedly informed of the idea on October 30.
Though Buterin doesn't wholeheartedly agree with Musk's ideas, he too has previously criticized the current blue check system, saying "many scam accounts have blue checkmarks these days" and that this seems "like a complete failure of blue checkmarks in their current form."
The Ethereum founder suggested a decentralized approach to fixing Twitter's current woes, suggesting "turning Twitter into an open API and letting third parties try to make the best User Interfaces (UIs) to solve these problems."
Buterin isn't the first notable Twitter user to hit out at Musk's proposals.
"$20 a month to keep my blue check?" Famed American Novelist Stephen King tweeted to his 6.9 million followers. "F**k that, they should pay me. If that gets instituted, I'm gone like Enron."
He added later in the thread: "It ain't the money, it's the principle of the thing."
Source
Subscribe to get our top stories