Enjin (ENJ) Among Top 10 Crypto Choice Of ETH Whales In Last 24 Hours
25 Oct, 2022
•
3 min read
•
Ethereum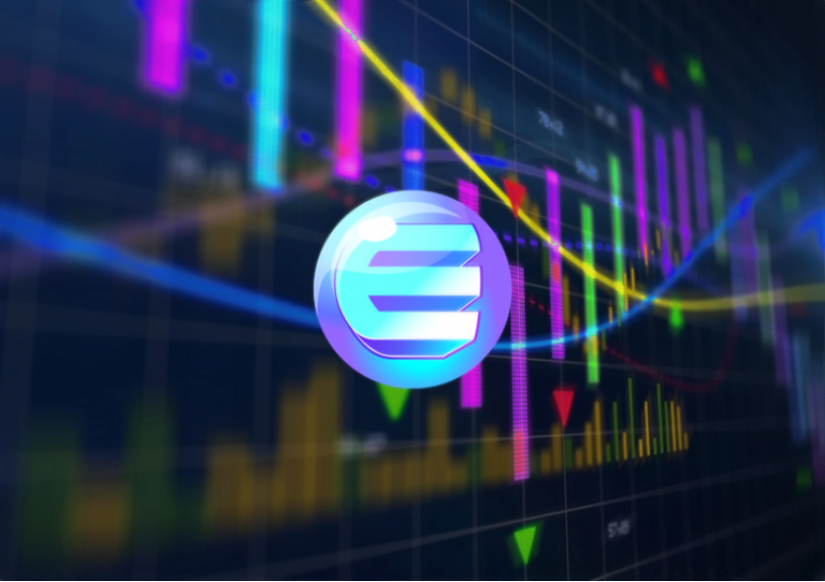 Cryptocurrency whales are now investing heavily on Enjin Coin. Cryptocurrency whale tracker WhaleStats reports a total of 28,551,132 ENJ coins are in the whales' possession.
Given that one token is now trading at a market price of $0.4141, this amounts to $11.8 million.
In tandem with the whale frenzy on ENJ coin, the Enjin development team has also launched a beta version of their native wallet. More investors will get behind the idea and the coin if these trends continue.
JUST IN: $ENJ @enjin now on top 10 by trading volume among 500 biggest #ETH whales in the last 24hrs 🐳Peep the top 100 whales here: (and hodl $BBW to see data for the top 500!)#ENJ #whalestats #babywhale #BBW — WhaleStats (tracking crypto whales) (@WhaleStats) October 22, 2022
Consequently, this is good news for the ENJ coin's market price. Despite this, the coin has an extremely negative market mood.
Enjin Needs A Shot In The Arm
As of this writing, token metrics are not encouraging. Coingecko reports that, over the past 24 hours, the coin has gained 0.7%, which is not nearly enough to make up for the losses incurred over the preceding seven days.
Each of the weekly, biweekly, and monthly averages is in the red. Meanwhile, a Twitter user by the name of CryptoDoc said that ENJ coin would never again be worth what it is now. This could serve as a synopsis of the data presented in the graphics.
Currently, the cryptocurrency is trading at levels not seen since February last year. The currency reached this level during the June fall and returned to the $0.75 price range in August. Nonetheless, larger market pressures drove the price to a low in June.
This is an important juncture for the coin. Anything below this threshold will render ENJ useless in the Enjin ecosystem.
What Lies Ahead For ENJ
The most probable future for ENJ is a bearish one, some analysts say. As of this writing, the momentum indicator suggests a continuation of the downturn to the trough in January 2021. Current RSI values support this notion.
However, according to Chaikin's money flow indicator, bulls currently control the market. This may have been caused by the whale buying binge. The Stoch RSI values support a possible bullish activity in the near future.
The triangle pattern that has formed as a result of the coin's past price movements will pose a significant barrier to any potential rebound.
For a price recovery to occur, today's candle must close green, which is a bullish indicator for investors and traders.
A green ending price today could provide ENJ with the impetus required to test the $0.443 barrier level.
Source
Subscribe to get our top stories