Eminem, Snoop Dogg Bored Apes at VMAs Get Jeers From NFT Critics
30 Aug, 2022
•
3 min read
•
NFT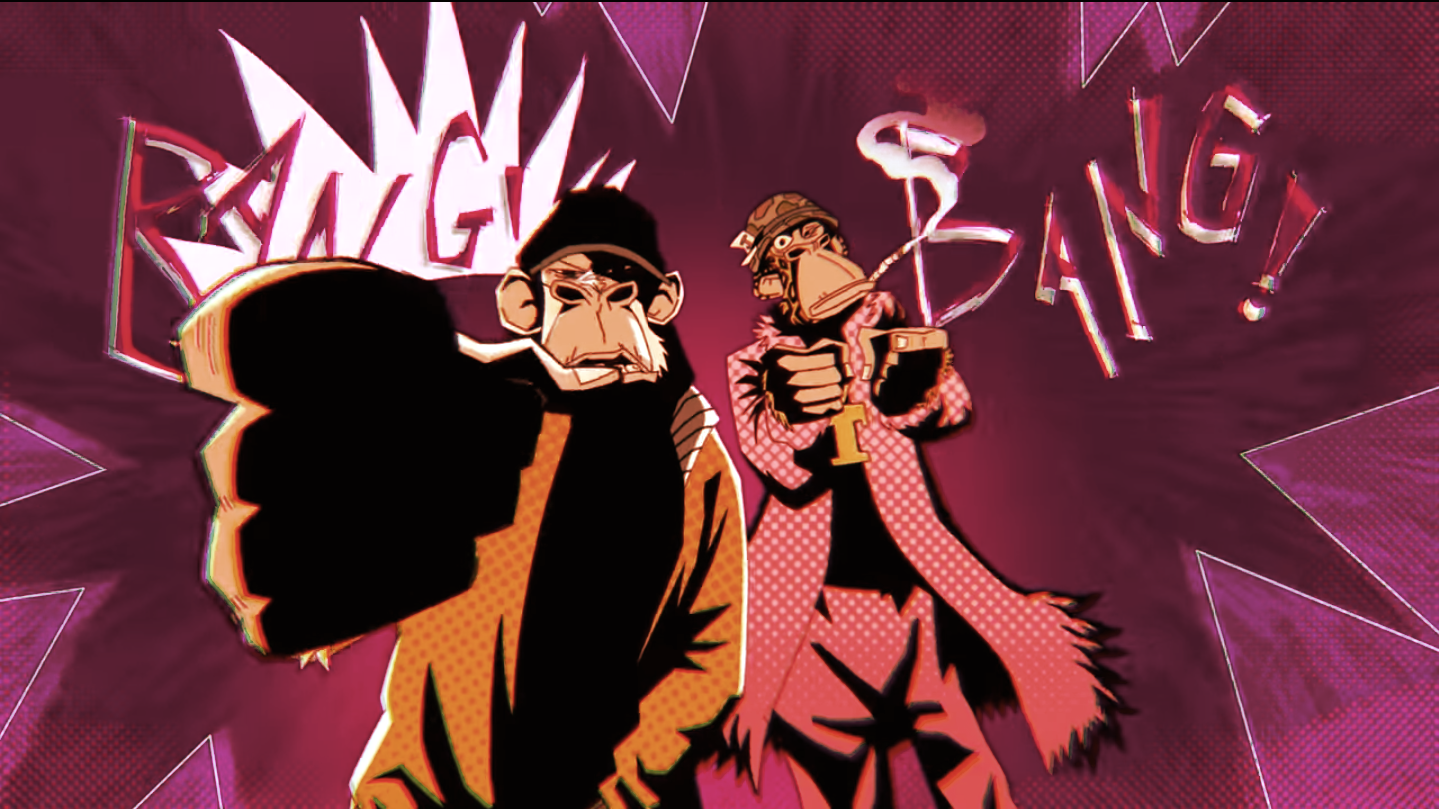 Bored Ape Yacht Club made its worldwide television debut last night at the MTV Video Music Awards in a virtual, metaverse-hosted performance by rap icons Eminem and Snoop Dogg of their song, "From the D 2 the LBC."
Eminem and Snoop Dogg using their Bored Ape Yacht Club IP at the VMAs. History is being made. — CryptoConferenceLA (@CryptoLA2023) August 29, 2022
Unprecedented as the event was, NFT critics were not impressed, and took to social media en masse to voice their disdain for the spectacle.
"The animation is barely better than what we had 25 years ago," tweeted digital artist Dragoneer.
The animation is barely better than what we had 25 years ago. — Dragoneer (@Dragoneer) August 29, 2022
"Gorillaz did this two decades ago and so much better animated," tweeted Montgomery Edwards.
— angrytaco (@angrytaco2) August 29, 2022
Bored Ape Yacht Club is a popular series of NFTs minted on the Ethereum blockchain. Non-fungible tokens, better known as NFTs, are cryptographically unique tokens linked to digital and physical content, providing proof of ownership. The blue-chip status symbol typically sells for many thousands of dollars, with a growing number of high-profile celebrities buying in. The Bored Ape collection has a current market capitalization of $1.2 billion, according to decentralized applications analytics website Dappradar.
GET READY… @Eminem and @SnoopDogg are bringing "From the D 2 The LBC" to the #VMAs stage for a world premiere performance!!! The party starts THIS SUNDAY at 8p on MTV 🚀 ✨ — MTV (@MTV) August 25, 2022
Others took their criticism to the Eminem subreddit, which has over 214,000 subscribers. At least a dozen threads were dedicated to the VMA performance, and few were complimentary, several taking the opportunity to poke fun at the NFT collection's appearance on screen.
"Marshall looked way better in 50 Cent: Bulletproof FROM 2005," a Redditor wrote.
"Let me start by saying I love Eminem as much as everyone else in this sub, but this VMA performance has honestly made me laugh at how pathetic it was," another user posted.
"It's 3:30 am in my country, and I waited all night for this shit?" wrote another.
The Eminem subreddit is not happy right now 😭 — zain gaziani (@zaingaziani) August 29, 2022
Yuga Labs, the company behind Bored Ape Yacht Club, gives the owner of the individual NFTs a broad license to use the image they own. While criticism of NFTs and Bored Apes Yacht Club persists—for example, for the environmental impact of minting NFTs—so does the push to incorporate digital collectibles in mainstream media.
Other Bored Ape projects in the pipeline include an upcoming animated series from Seth Green, "White Horse Tavern," about a world where NFTs live alongside humans.
[email protected] new trailer for his new show, keep your eyes peeled👀@BoredApeYC @GutterCatGang @veefriends — FFVV1211.eth (@FFVV1211) May 21, 2022
NFT haters are no doubt standing by for its debut.
Source
Subscribe to get our top stories