DBS Bank, SEAsia's Biggest Lender, Is Entering The Metaverse – Here's Why
12 Sep, 2022
•
3 min read
•
Blockchain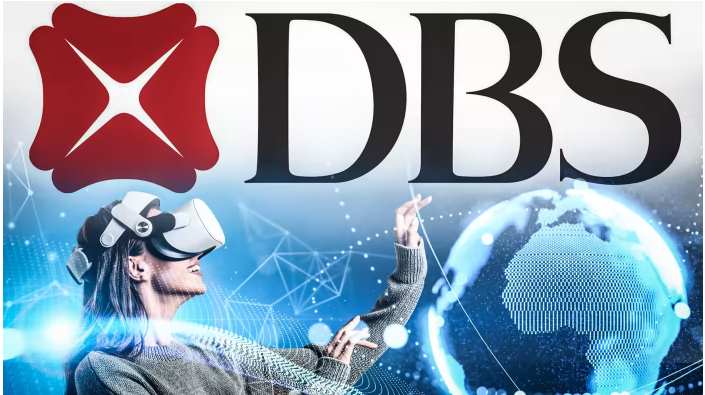 DBS Bank has teamed up with The Sandbox, a blockchain-based metaverse gaming platform, to develop new services for customers in the 3D virtual environment that employs digital avatars.
DBS Bank, the largest lender in Southeast Asia, seals a deal with The Sandbox as the first financial institution in Singapore to make a foray into the virtual domain, the bank disclosed in a statement, Friday.
The Sandbox, a division of Hong Kong-based Animoca Brands, is a virtual world where players can construct, own, and monetize their Ethereum blockchain-based gaming experiences.
DBS Bank Aims For 'Better World'
According to the announcement, the goal of the partnership is "to create DBS Better World, an interactive metaverse experience highlighting the importance of creating a better, more sustainable world and inviting others to join."
In reality, the buzz surrounding the metaverse is just heating up. This new digital world is being explored by startups, major lenders, and financial institutions. Ford is one such company that has recently demonstrated an interest in entering the metaverse.
JP Morgan announced in February that it was the first bank to open a lounge in the virtual world, Decentraland. A month later, HSBC joined The Sandbox to interact with sports and gaming enthusiasts.
Now It's DBS Bank's Turn
Piyush Gupta, chief executive officer of DBS Bank, disclosed in a statement:
"Digital advancements have accelerated the greatest changes in the world of finance over the past decade."
According to Gupta, although Metaverse technology is still evolving, it has the potential to fundamentally "change the way banks interact with their customers and communities."
The metaverse offers exciting possibilities for redefining how we live, work, and interact with one another.
CEO of DBS Hong Kong Sebastian Paredes stated:
Based on the most recent data, institutional investors, retailers, and businesses are adopting cryptocurrencies at a rapid rate.
On Digital Worlds And Crypto
Meanwhile, the International Monetary Fund (IMF) said crypto is an effective hedge against weaker currencies.
And recently, the Union Bank of India introduced "Uni-Verse," its virtual lounge in the metaverse where customers can obtain information on loans and other banking products.
Bank of Russia has also recently announced that it will use cryptocurrencies for international transactions.
And just last week, Microstrategy announced an agreement with Cowen & Co. to sell up to $500 million in Class A common stock.
Source
Subscribe to get our top stories