CryptoPunks NFT Owner Sells for $7 Million Loss—But There's a Catch
15 Jul, 2022
•
3 min read
•
NFT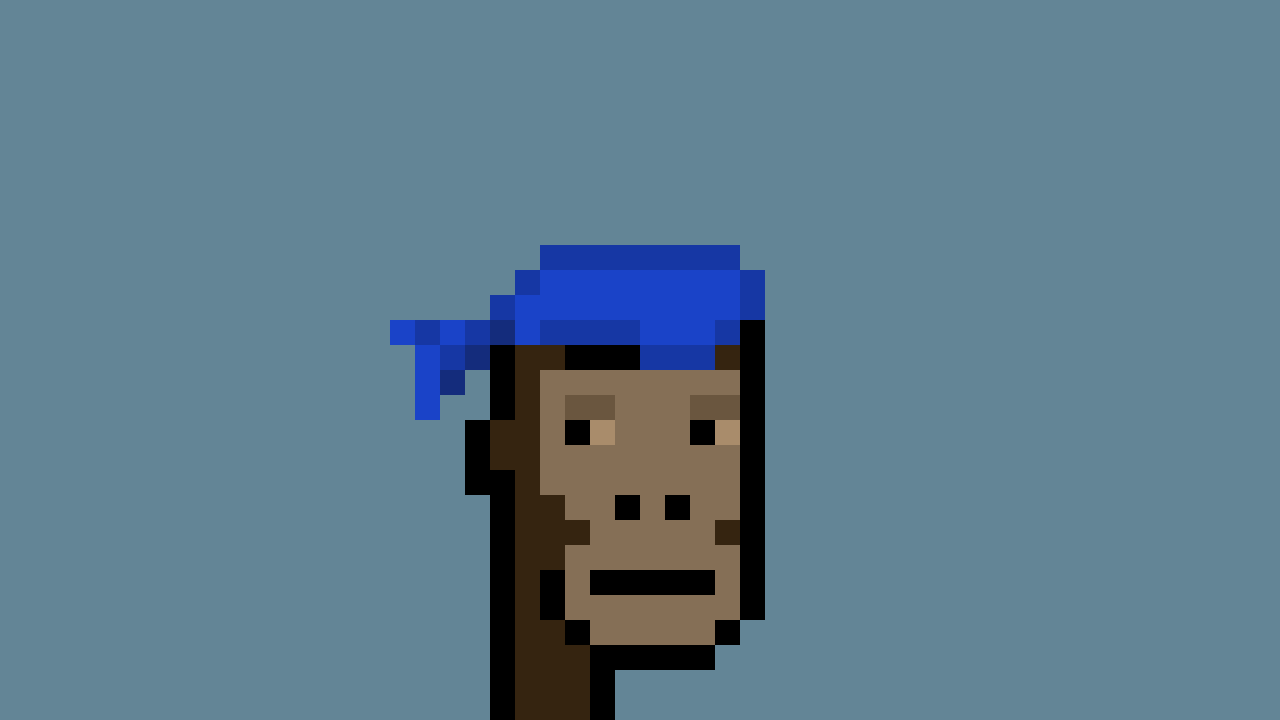 A rare CryptoPunks NFT just sold for $3.3 million—a $7 million loss for the seller when you factor in the falling price of Ethereum.
But when tax season comes around, that loss could end up saving the former owner millions if they play their cards right.
Early Friday morning, Punk #4156—whose rare traits include an "ape" appearance and a blue bandana—was sold for 2,691 ETH, roughly $3.3 million with ETH currently trading for around 1,200.
Punk 4156 bought for 2,691 ETH ($3,312,002.12 USD) by 0x67954a from 0x561786. #cryptopunks #ethereum — CryptoPunks Bot (@cryptopunksbot) July 15, 2022
While to the average person, $3.3 million might seem like a wild amount of money for an NFT—a unique blockchain token that signifies ownership—it was actually considered by some Punks collectors to be a lowball offer.
"Easily worth 25mil in my eyes," tweeted borovik.eth, who owns Punk #3938.
"$3.2m is a joke for that ape but it might be tempting for the holder to accept," Tank, owner of Punk #4227, wrote in a Twitter post before the bid was accepted.
Prior to Friday's sale, Punk #4156 was purchased back in December 2021 for 2,500 ETH—worth $10.26 million at the time, since ETH was trading for nearly three times today's price. That means today's seller earned a relatively small profit in Ethereum, 191 ETH, but suffered heavy losses in terms of USD value.
So why did the owner sell for a $7 million loss? It could likely have something to do with tax loss harvesting.
If the former owner of Punk #4156 writes off the sale as a $7 million loss on their taxes, it could end up being a financially beneficial move. While, for tax purposes, the IRS may consider those losses realized at the moment of the NFT's sale, the seller doesn't have to convert that ETH into USD in order to write off the loss.
This type of intentional loss, on paper, is a common practice that traders employ to reduce their capital gains liability. It's also possible that reducing capital gains income by $7 million could even lower the seller's tax rate, leading to further tax benefits.
"It's actually really smart for tax loss harvesting if he's sure he won't make a positive return on that investment anytime soon," one Doodles NFT holder tweeted today of the Punk sale.
While the seller may be engaging in a good ol' game of tax loss harvesting, what about the buyer? $3.3 million in this economy?
Janik.sol, who claims to have bought Punk #4156, sees the purchase as a gateway to "generational wealth."
I bought BAYC at $400k each and held them to $100k. I need a Punk to yolo my life savings into generational wealthWhy did I buy them? Because I know that punks can be worth somethingI will be here when the bear is over— Janik.sol  (@Jan1kkk) July 15, 2022
"I need a Punk to yolo my life savings into generational wealth. Why did I buy them? Because I know that punks can be worth something. I will be here when the bear is over," Janik.sol tweeted.
This isn't the first notable CryptoPunk sale this week, however. Sales for the NFTs have been picking up recently, as Punk #4464—another ape-style avatar—sold for $2.6 million on Tuesday despite the ongoing crypto winter.
Source
Subscribe to get our top stories