Coinbase Stock Jumps Nearly 9%, Whipsawing Amid Crypto Crash
13 May, 2022
•
3 min read
•
Analytics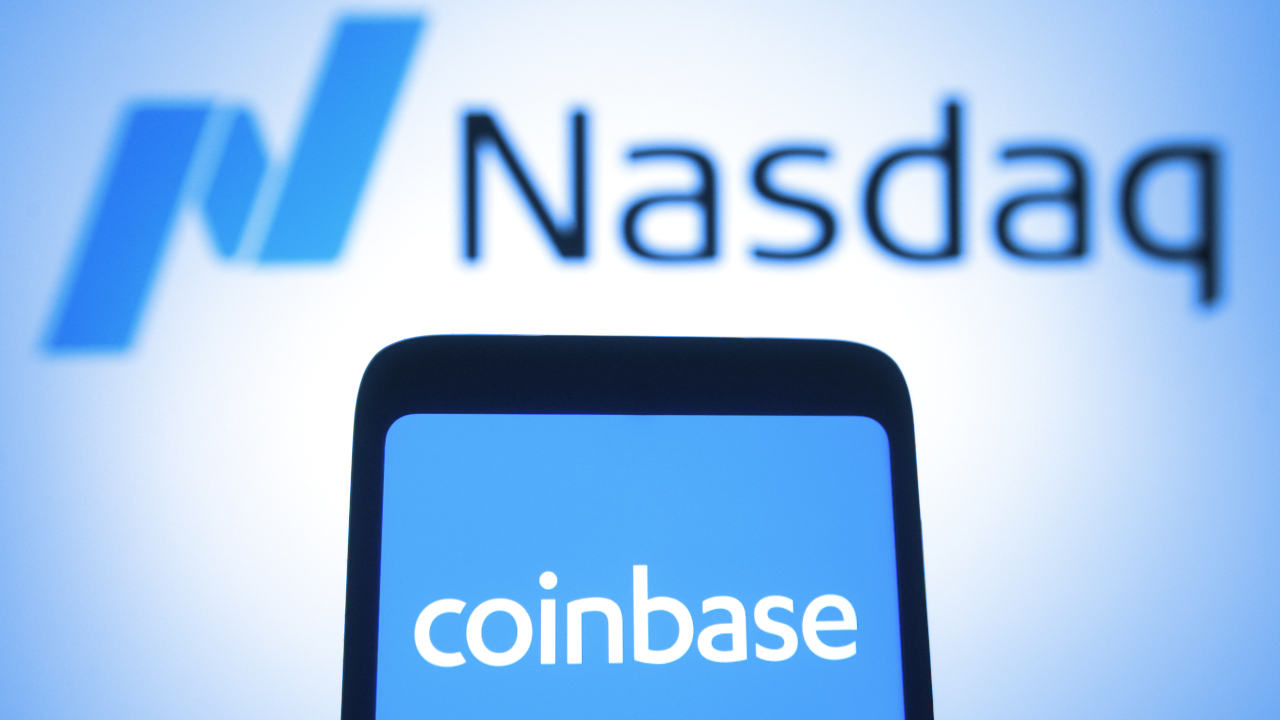 Coinbase stock closed today up by nearly 9%, despite America's biggest cryptocurrency exchange having a very rough week. The stock closed the trading day at $58.50, up 8.9% in 24 hours.
Coinbase, which trades as COIN on the NASDAQ, closed yesterday at $53.72, following some difficult news: the San Francisco-based exchange yesterday ​​posted a quarterly loss of $430 million, and pulled in only $1.17 billion in revenue for Q1.
In Q4 2021, it took in $2.5 billion; analysts had predicted it would rake in $1.5 billion Q1 2022. Not only that, but monthly transacting users (people using the exchange to buy and sell digital assets) dropped significantly, too—from 11.4 last quarter to 9.2 million in Q1.
Coinbase stock was all over the place today: at one point it dipped as low as $41.85—40% lower than its closing price. That's the kind of volatility you see with altcoins, not equities.
Coinbase—and COIN's—troubles come at a time when the entire cryptocurrency market is struggling. Bitcoin, the biggest digital asset by market cap, has now dropped to lows not seen since 2020. Bitcoin, according to some analysts, is following the sell-off in the equities market, as investors shift risky assets.
But today COIN bounced back. Why? It could have something to do with Ark Invest, the investment firm led by Cathie Wood, snapping up 546,579 shares of Coinbase on Wednesday—worth a cool $2.9 million.
Wood, a Bitcoin believer, yesterday hinted that now might be a good time to get stuck into disruptive tech investments. She tweeted that she viewed stocks tied to emerging technologies, such as blockchain, to be in "deep value territory."
Thank you @freshjiva. Stocks sold off after the tech/telecom bubble because the "dream" would not become reality for 20-25 years. Genomic sequencing, adaptive robotics, energy storage, AI, and blockchain technology are realities, their stocks seemingly in deep value territory. — Cathie Wood (@CathieDWood) May 12, 2022
But Coinbase stock is doing pretty badly since the company's public listing last year. The exchange's shares touched a high of $381 last year. With today's closing price they're down 84%.
"Markets are irrational in the short term but not over the long term. They sometimes offer fire sale prices on the greatest companies in the world." - @fredwilson— Brian Armstrong - barmstrong.eth (@brian_armstrong) May 11, 2022
Coinbase's visionary CEO Brain Armstrong doesn't seem phased though. He yesterday said on Twitter that short-term dips can "offer fire sale prices on the greatest companies in the world," quoting venture capitalist Fred Wilson.
Source
Subscribe to get our top stories