Cardano's Hoskinson Says 'Best-to-Market' Crypto Could Help Avoid Economic 'Collapse'
3 d ago
•
2 min read
•
Altcoins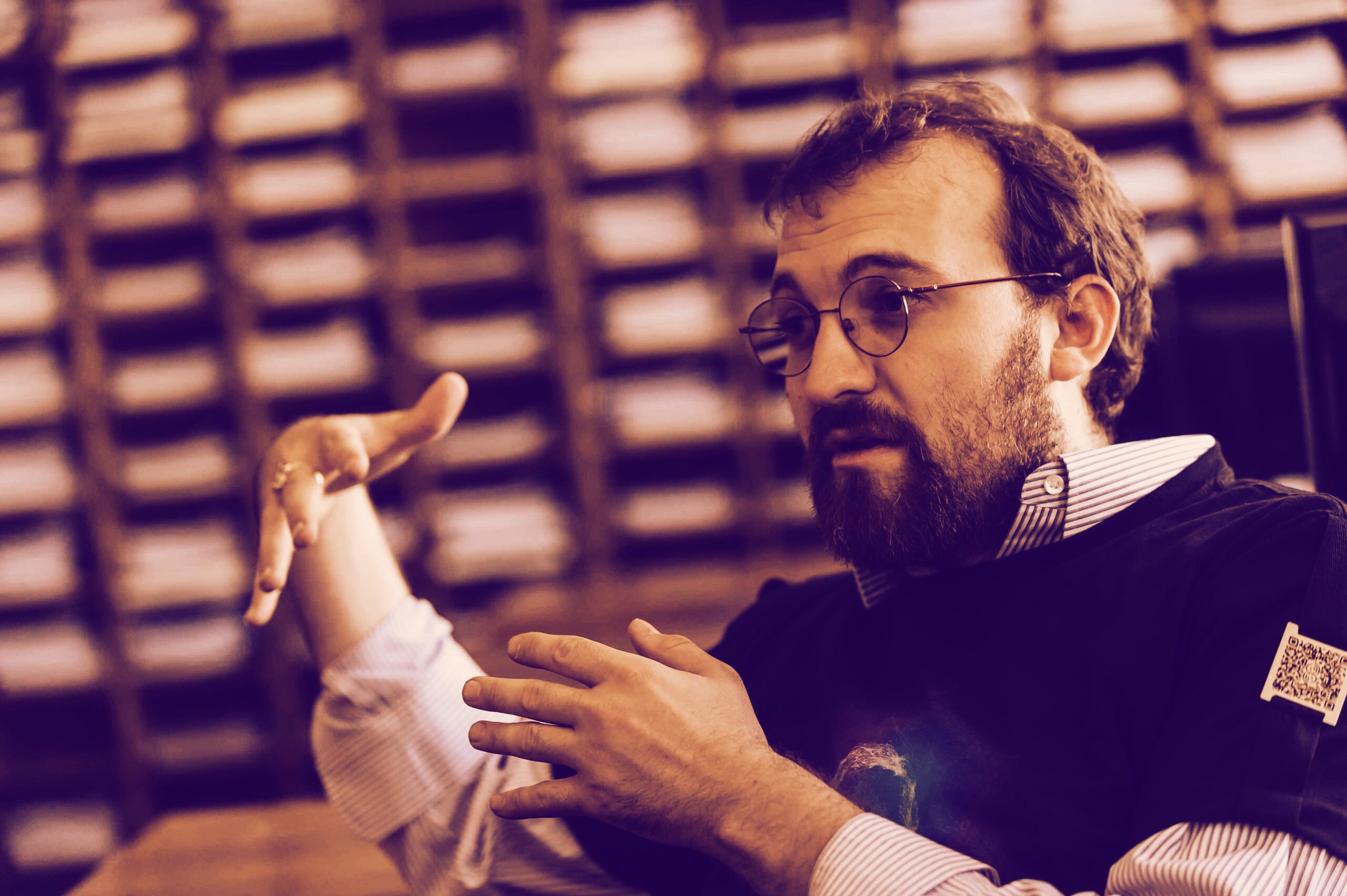 Charles Hoskinson wants you to "wake up."
In a Twitter broadcast on Tuesday night, the Cardano founder and Ethereum co-founder warned of a "dystopian future" brought on by hyperinflation and governments just printing money.
"The world economy," Hoskinson warned, "is not healthy."
And the ongoing crypto crash—where total market cap has plummeted 10% in the past 24 hours, according to CoinMarketCap—has shined a light on the divide between institutional investors and retail investors, the latter of whom, in Hoskinson's view, are using crypto to try to opt out "of a global system that's unfair."
7⃣ There is no substitute for painPeople living through this will forever calculate the % possibilities of a black swan into their approach to marketsThe pain we experience today is part of our evolution as tradersI doubt many of you will fail to take profits next time— EllioTrades (@elliotrades) May 11, 2022
"Institutions have been dumping their crypto ... most are looking at it as a high-risk, high-return asset," Hoskinson said. "This was always the danger of inviting the Wall Street types in."
Because of their financial strategies and rampant inflation, bankers and VCs, Hoskinson continued, "have already chosen their fate. They're playing musical chairs with a global economy which will collapse. It cannot sustain itself."
Crypto can be part of the economic solution, he said, while also cautioning against possibly rushed first-to-market products that may not be "best-to-market." (Hoskinson and LUNA founder Do Kwon have recently exchanged words on Twitter).
The worst events in Crypto history.1. Mt. Gox Hack2. The Dao Hack (Ethereum) 3. Terra Luna CollapseWe will learn and we will adapt. Crypto always bounces back.— The DeFi Edge 🗡️ (@thedefiedge) May 11, 2022
Hoskinson advocated for a "measure twice, cut once" philosophy, and suggested that "others did not" because they were "chasing the gains for their VC masters," another possible reference to Kwon's plummeting LUNA and algorithmic stablecoin UST.
Cryptocurrencies themselves aren't doing damage—it's the manipulation of cryptocurrencies that's roiling markets and driving down prices.
"The entire point of cryptocurrencies," he said, "are to restore some trust, credibility, and stability into the world money system."
Source
Subscribe to get our top stories