Breaking: FTX Files for Bankruptcy, Bitcoin Extends Losses
11 Nov, 2022
•
1 min read
•
Bitcoin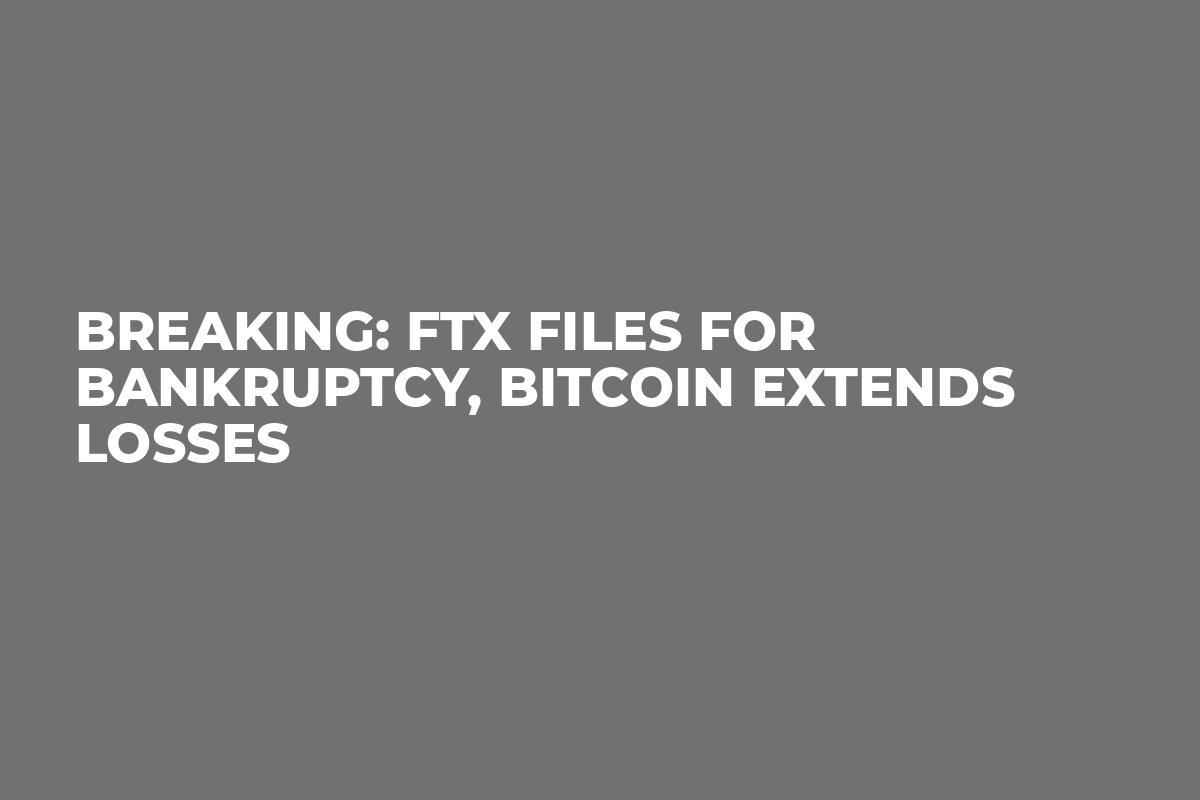 The embattled FTX cryptocurrency exchange has filed for bankruptcy, according to a statement posted on its Twitter profile.
The company says that its Chapter 11 bankruptcy filing is a necessary step to "move forward" and "maximize recovery for stakeholders."
Notably, the Chapter 11 proceedings will also include the exchange's American subsidiary FTX.US. However, FTX Australia, LedgerX, and some other subsidiaries will be excluded.
Sam Bankman-Fried will also step down as chief executive officer of FTX.
This is a breaking news story. Stay tuned for updates.
Source
Subscribe to get our top stories