Blockchain-based Games Raised $2.5 Billion in Q1 2022: DappRadar Report
20 Apr, 2022
•
3 min read
•
Blockchain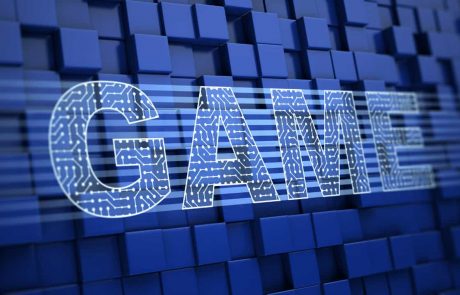 A recent DappRadar study estimated that blockchain-based games raised $2.5 billion in Q1, 2022 from investors. If this pace maintains, the total investments by the end of the year will be 150% higher than in 2021. Additionally, in March, blockchain games attracted 1.22 million Unique Active Wallets (UAW) and accounted for 52% of the industry's activity.
Blockchain Games Are Becoming Highly Popular
According to DappRadar's report, shared with CryptoPotato, high-profile investors poured hundreds of millions of dollars into blockchain games and non-fungible token projects during the first quarter of 2022. For one, Yuga Labs – the studio behind the NFT collection Bored Ape Yacht Club (BAYC) – secured a $450 million fundraise led by Andreessen Horowitz.
The $200 million investment led by Temasek in Immutable-X (IMX) is also worth mentioning. The latter hosts two of the most popular blockchain games – Gods Unchained and Guilds of Guardians. Following the initiative, the entity's valuation topped $2.5 billion.
In total, blockchain games have raised $2.5 billion since the start of the year. The bold forecast predicts that investments for the entire of 2022 could reach $10 billion (assuming the pace stays the same). Last year the total invested funds into the sector equaled $4 billion.
The number of Unique Active Wallets (UAW) keeps a steady level. On average, 1.17 million UAW connected daily to blockchain games during Q1, decreasing 2% from last year's Q4 daily average. Nonetheless, the March figures surpassed 1.22 million daily UAW.
Top games are still attractive to their player base, as Splinterlands, Alien Worlds, and Crazy Defense Heroes saw an average of over 650,000 daily UAW in March. 52% of the whole blockchain activity during Q1 came from decentralized gaming applications.
On the other hand, interest in the Metaverse seemed to have cooled down after the hype driven by Meta's rebranding several months ago. The trading volume in virtual worlds has plunged by 12% from Q4 2021, reaching $430 million in Q1 2022. The average price of lands in The Sandbox and Decentraland decreased by 40%, while both platforms saw a decline in their trading volume by 60% and 20%, respectively.
The Ronin Bridge Exploit
It is worth mentioning that the biggest hack in crypto's history happened during the first quarter of the year. Last month, hackers breached Ronin Network's security system and stole over 173,000 ETH and 25.5M USDC from it. At the time of the attack, this equaled over $600 million.
To support the investigation of the incident, the world's largest crypto platform – Binance – blocked addresses by the potential wrongdoer and temporarily suspended all transactions on the Ronin Network.
For its part, Sky Mavis – the blockchain gaming project behind Ronin and Axie Infinity – vowed to compensate victims who lost funds due to the attack.
Source
Subscribe to get our top stories