Bitcoin Mining Difficulty Jumps 14%, Hitting All-Time High
10 Oct, 2022
•
3 min read
•
Mining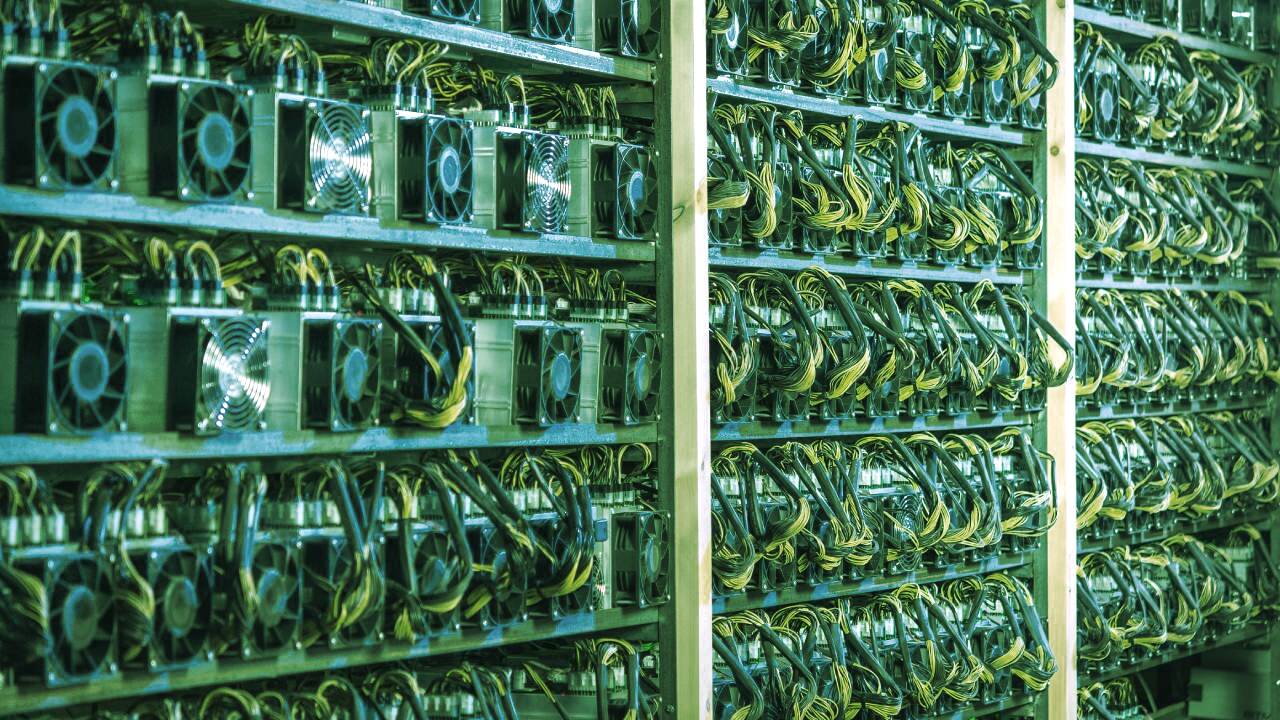 It's now harder than ever to mine Bitcoin.
Bitcoin miners have been dealt another blow as the network's difficulty rose 14% to a new all-time high of 35.6 trillion on Monday.
Bitcoin mining difficulty is an expression of how many hashes, or guesses, a miner needs to produce the cryptographic string that earns it the right to add the next block of transactions to the chain.
Monday's difficulty hike is the single largest since May when it rose by 22%. The Bitcoin network difficulty is set to adjust again in approximately two weeks, when it's estimated to drop only slightly, according to BTC.com.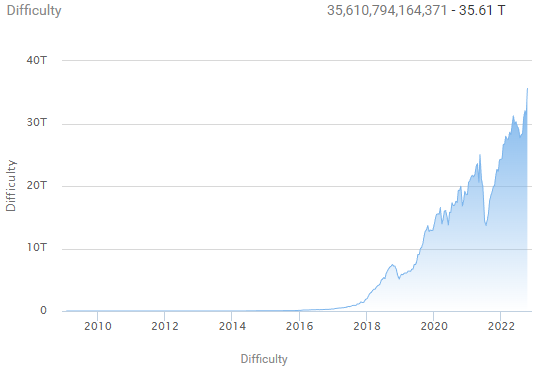 Miners have been hit especially hard by the bear market, with mining revenue down 53% from the start of the year, according to Blockchain.com, as the Bitcoin price has struggled to stay above $20,000 since it experienced an 11% slide on September 13.
At the time of writing, Bitcoin was trading at $19,397.27, according to CoinGecko.
Meanwhile, the 30-day average miner revenue has fallen to about $19 million, according to Blockchain.com. That's lower than it was last year during China's crackdown on miners, when an estimated 90% of the Bitcoin mining operations in the country shut down.
For context, the Bitcoin network mining difficulty reached a peak of 25 trillion last year before it plummeted to 14 trillion following the crackdown on miners in China. When it did, the hashrate of some of the biggest Bitcoin mining pools in China dropped by as much as 37%.
Since then, the difficulty had been on a steady climb in 2022, reaching 31 trillion in May before turmoil stemming from the collapse of TerraUSD and its LUNA governance token hit the market.
Bitcoin miners feel the crunch
Last week Argo Blockchain, which in July sold $15.6 million worth of its Bitcoin reserves, announced plans to strengthen its balance sheet. At the time, a report from blockchain analytics firm Arcane Research showed that public miners had sold more Bitcoin than they mined in the month of June.
The company said in an SEC filing that it has renegotiated the terms of its $70 million line of credit from NYDIG, sold 3,400 new Bitmain mining rigs for $7 million and potentially secured a $27 million investment.
The company did not identify the investor but said that if the deal goes through they would control 15% of its shares.
Source
Subscribe to get our top stories