Bitcoin Falls Below $20,000, Ethereum Tests $1,000
18 Jun, 2022
•
2 min read
•
Bitcoin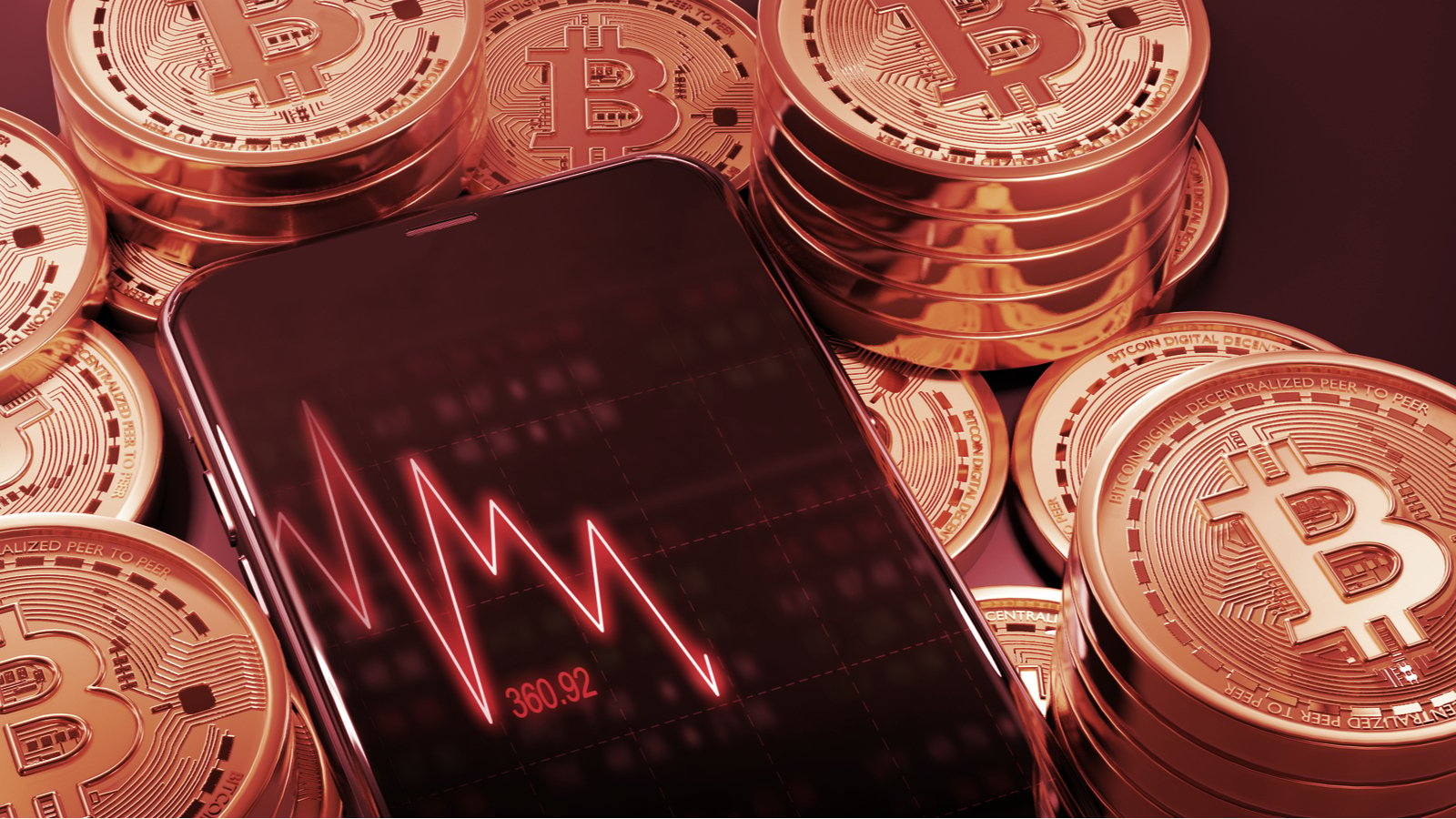 Bitcoin has fallen to a significant new low in the current bear market.
On Saturday morning, Bitcoin dropped below $20,000, according to data from CoinMarketCap—a milestone seen as a crucial support level for the top cryptocurrency by market cap. At time of going to press, Bitcoin is trading at around $19,460, down over 6% on the day.
Although BTC breaching $20,000 is a largely symbolic barrier, experts believe a drop below this level could trigger a wave of 'forced liquidations', in which large-scale crypto investors will be forced to close positions on BTC derivatives products because they now possess insufficient collateral. Such events would likely only further drive down the price of Bitcoin, triggering further liquidations.
At time of publication, Ethereum, remains above the support level of $1,000, albeit fractionally so; it currently trades at around $1,020.
The total market capitalization of all cryptocurrencies currently stands at around $853 billion, down over 5% in the last 24 hours.
According to Arthur Hayes, former CEO of BitMEX, $20,000 and $1,000 represent price levels for BTC and ETH, respectively, that if breached, would trigger "massive sell pressure."
4/ If these levels break, $20k $BTC & $1k $ETH, we can expect massive sell pressure in the spot markets as dealers hedge themselves. We can also expect that there will be some otc dealers and that will be unable to hedge properly and might go belly up.— Arthur Hayes (@CryptoHayes) June 14, 2022
Crypto markets plunged early last month when major coins fell in correlation with the stock market. Within a week, Terra's stablecoin UST and native token LUNA both imploded, erasing some $40 billion in value.
Since then, cryptocurrencies have been on a steady slide with tech stocks, a downturn accelerated by investors pulling millions of dollars out of decentralized finance, amid fears of a worsening bear market.
On Sunday, crypto lender Celsius paused all customer withdrawals, citing concerns that the firm would have insufficient funds to cover a run on the platform stemming from the depegging of cryptocurrency stETH from ETH.
As the cascading effects of every new downturn of the crypto market continue to play out, it remains unclear when BTC, ETH, and the broader crypto market will hit the proverbial bottom.
Source
Subscribe to get our top stories