Bitcoin Crashes To 7 Days Low, Ethereum And XRP Also Drop
25 Jul, 2022
•
3 min read
•
Altcoins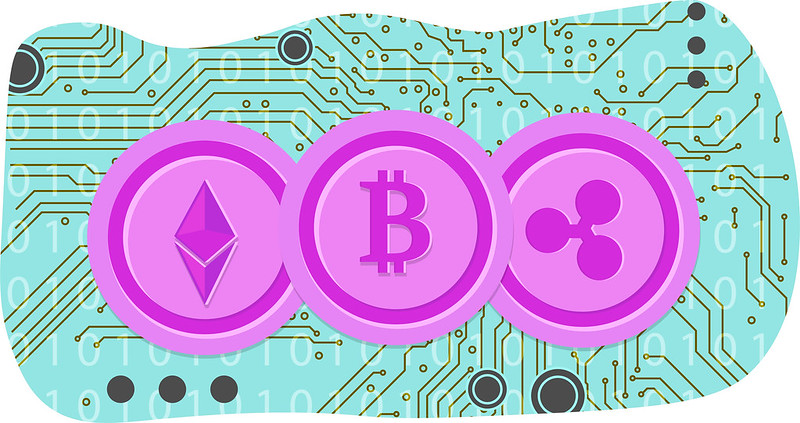 Despite having a boom week, Bitcoin, the most valuable cryptocurrency, sank to its seven days low. Several other altcoins that had also been rallying dropped, including the second-largest coin, Ethereum, which fell over 5%, XRP fell by 4%, and ADA took the lead with 6%.
Over the last nine days, Bitcoin has seen positive momentum. From a low of $19,230 to a high of $24,280, the leading cryptocurrency has increased in value by more than 26% since July 12.
Nonetheless, BTC's most recent rise failed to surpass the biggest barrier standing in the way of Bitcoin reaching the $30K price level. Instead, the price of bitcoin began a new downward trend after failing to stabilize above the $23,000 level.
BTC reversed its gains and fell below the $22,000 mark. The price is currently at $21,917.87, down more than 3% from the day before but up 5.2% from the previous week. Its current market capitalization is $418.68 billion, with a 24-hour low of 2.62%.
Furthermore, Ethereum lost ground along with BTC and other cryptocurrencies as it could not maintain the $1600 level it had reached earlier in the week. CoinMarketCap data show that its price fell to $1,547.89 over the last day, a decrease of 2.5%.
With Ethereum, ADA and XRP Also Experience A Decline
During the past 14 days, ETH has outperformed. From the low of $1,008 on July 12 to the month's high of $1,664 on July 23, it rose gradually. In addition, since the Merge's announcement date, ETH has increased by over 15.0% during the past seven days, and over the preceding 14 days, the currency has seen a notable increase of 32.3%.
Moreover, the eighth-largest cryptocurrency, Ripple (XRP), dropped by 4.9% during the course of the last day, reaching $0.346754, as per data from CoinMarketcap. Additionally, with a drop of 4.70% over the last 24 hours, it also lowers its market worth to around $16.735 billion.
The cryptocurrency markets maintained above their respective support levels throughout the last weekend. So, from July 18, there was a bullish surge in the price of XRP, giving the impression that it would overcome any obstacles. But unfortunately, XRP saw a sharp decline at the start of the new trading week. Since it could not reach $0.4 levels, the current market movement had little effect on the price of XRP.
On the other side, Cardano's price had dramatically increased to reach $0.55 and had long since overtaken XRP. However, the bears rapidly pulled both assets, demonstrating their strength over the bulls.
However, ADA couldn't maintain its position at over $0.55. It is trading at $0.493943 right now with a loss of 6.4%, and still, it is heading downward.
Source
Subscribe to get our top stories