Analyst Maps the ETH Price Target on the Day of Ethereum Merger!
29 Aug, 2022
•
3 min read
•
Analytics
The Ethereum price during the past weekend failed to regain the levels above $1500 after a strong rejection at $1509. Presently, the second largest crypto is closer to marking the daily lows that could be below $1400 in an extended bearish trend. However, the asset may surely rebound, maintaining a notable consolidation but the path towards $1000 appears imminent.
The most awaited event, The ethereum ethereumBlockchain NetworkTechnology Followers : 0 View profile Merger' is fast approaching. Soon after the Goreli Testnet successfully switched to PoS, the ETH price surged significantly to hit $2000. However, the impact of this remained very short-lived, as the price dropped hard later.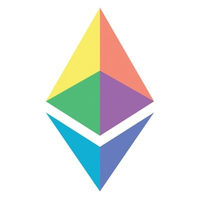 The descending trend is expected to prevail until the Merger, as one of the popular analysts believes the ETH price could hit $1000 on the day of the Merger.
This is what 'Buy the Hype, Sell the Event' looks like in #Crypto.#ETH Merge Bulls have left the conversation.Retweet and save a mate from the CT hype trains. — Jason Pizzino (@jasonpizzino) August 29, 2022
According to the analyst, the asset's bearish trend is an out of the 'buy the rumour & sell the news,' The analyst believes that the ETH bulls have already left the rally and hence he believes the asset may reach $1000 until the day of Merger.
Presently, the Ethereum (ETH) price is hovering around $1488.37 with a 24-hour gain of 1.10% after undergoing a weekly drop of 8.08%. The market capitalization still remains depleted at around $181 billion with a circulating supply of 122 billion.
Therefore, the upcoming monthly close may be extremely important for the Ethereum (ETH) price. A close above $1500 may pave way for a notable upswing above the crucial resistance at $1700 with the beginning of the Merger process on September 06, 2022.
Source
Subscribe to get our top stories